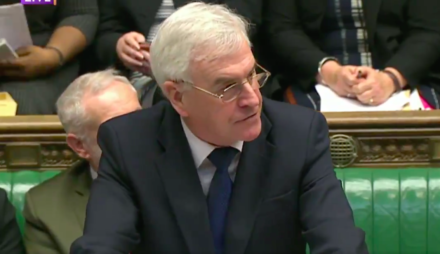 Today Philip Hammond used the spring statement to reveal the latest projections for the UK economy. He claimed there was "light at the end of the tunnel" but refused to rule out further cuts.
Here are six things we learned from the Chancellor's statement and the analysis that followed.
The Tories are ignoring the crisis facing all public services
Responding to the Chancellor in the chamber, McDonnell asked: "Haven't you listened to the doctors and nurses, the teachers, the police officers, the carers and even your own councillors?"
"For eight years they've been ignored by this government. And today – they've been ignored again."
The Shadow Chancellor accused Hammond of shifting the blame "onto the public services his colleagues are responsible for", and called for urgent action.
Growth will fall
OBR has downgraded growth for 2021 and 2022. #SpringStatement

— Kamal Ahmed (@bbckamal) March 13, 2018
For the first time in modern history, UK GDP growth is still expected to fall below 2% in every forecast year (from now to 2022). #SpringStatement

— George Eaton (@georgeeaton) March 13, 2018
Since the war there's never been 5 consecutive years of GDP growth of 1.5% or below, as forecast today by OBR pic.twitter.com/5FHRCJJuy2

— Faisal Islam (@faisalislam) March 13, 2018
… and UK growth will be the worst in the OECD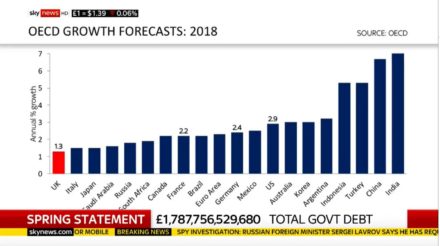 Out of all the Organisation for Economic Co-operation and Development countries, the UK's annual growth forecast is the lowest.
This is likely down to not only the hit that the UK economy will take after Brexit, but also the long-term effects of Tory austerity.
Productivity won't improve
The OBR doesn't think the recent pick up in productivity growth will last. Forecasts a drop in Q1 2018 and then back to the same disappointing pace going forward pic.twitter.com/VSPxIrPeWY

— Matt Whittaker (@MattWhittakerRF) March 13, 2018
Brexit will cost the UK £37.1bn 

The OBR estimates that the total cost of the financial settlement to the EU will be £37.1bn.
… and we will be paying for it until 2064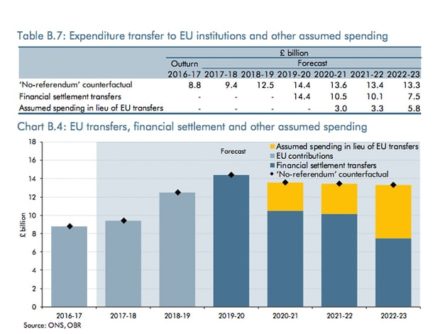 The OBR forecast shows the UK will be paying for Brexit until 2064. This is mostly down to pension liabilities.
As the Guardian's Nicholas Watt noted, that's 46 years a member but 48 years from the referendum to pay the bill.
We'll be handing cash over to EU till 2064 says @OBR_UK – and that is just on basis of our Brexit divorce settlement and does not include any new commitments @Theresa_may may yet make pic.twitter.com/CHhJ5j2UAi

— Robert Peston (@Peston) March 13, 2018
More from LabourList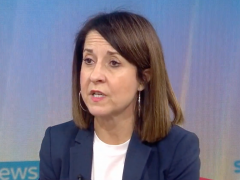 Daily email
Workers vs shirkers, drivers vs eco-zealots Fresh from dusting off their spades to dig out battle lines over…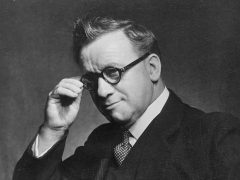 Comment
Imagine waiting for a bus at Marble Arch on a hot summer evening in London in 1921. There…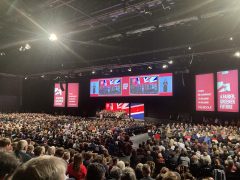 Columnist
The Labour Party's annual conference is the one of the biggest political events in Europe. It is Labour's…