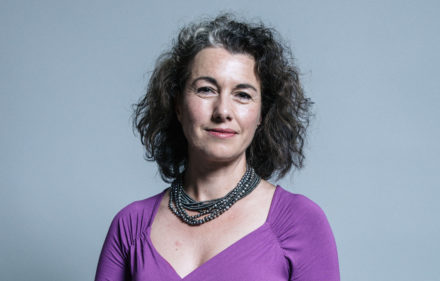 Part of a LabourList series on International Women's Day 2018.
Three quarters of UK women have experienced some form of violence or harassment and a third have felt at risk travelling on public transport, according to 2016 research by YouGov. Nearly a quarter said they had been groped in public.
Research by Demos, which specifically monitored the use of the words "slut" and "whore" by UK Twitter users over a three-week period in 2016, found 6,500 unique users were targeted by 10,000 explicitly aggressive and misogynistic tweets.
Anybody that has first-hand experience of misogynistic abuse will know that it can leave you feeling incredibly vulnerable and scared. Last year, research commissioned by Amnesty International found that 41% of women who had experienced online abuse or harassment said that, on at least one occasion, these online experiences made them feel that their physical safety was threatened.
As Polly Neate, former chief executive of Women's Aid, says categorising misogyny as a hate crime won't stop it from occurring completely – but it would send a clear message that society does not condone this behaviour, which is vital for preventing violence against women and girls in the long term.
Melanie Jeffs from Nottingham Women's Centre led research into hate crime in Nottingham that resulted in Nottinghamshire Police becoming the first force in the country to expand its hate crime categories to include misogynistic incidents.
Her 'reward' for this ground-breaking work was a barrage of offensive and threatening messages. Amongst insults about her appearance, one person "threatened to put a machete" through the back of her head and another said she should get cancer.
Since Nottinghamshire Police started recording misogyny as a hate crime, more than 150 incidents have been reported.
Last year, Superintendent Ted Antill, the hate crime lead at Nottinghamshire Police, explained to the Home Affairs Committee that recording incidents of misogyny helps the police improve their understanding of hate crime and target their activities to prevent and detect it.
But recognising misogyny as a hate crime is not just about data collection. It's about telling victims that you recognise the impact of what has happened to them, it's about giving women the confidence to speak out, and it's about making it clear to everyone that misogynistic behaviour will no longer be tolerated.
Last year, the APPG on domestic violence, of which I am an officer, convened a meeting to consider tackling misogyny as a hate crime. At the meeting, Rosemary Mansfield shared her personal experience of reporting a misogynistic incident of verbal abuse at a building site in Nottingham.
She told us how she felt a sense of fear and anxiety as she had to walk back past the same site; she had been intimidated and reminded that, as a woman, she is vulnerable.
Rosemary told us the Nottinghamshire Police response had exceeded her expectations as they were well trained, supportive and understanding. Her experience of reporting had been positive and empowering.
This is the difference that officially recognising misogyny as a hate crime can have for women.
Yesterday, Melanie Onn MP led an important debate in parliament on this subject. I was pleased to hear the minister for women, Victoria Atkins MP, reaffirm the government's commitment to making relationships education mandatory in all primary schools, and relationships and sex education mandatory in all primary schools from September next year.  
It is crucial that we teach our children about appropriate behaviour, and compulsory relationship education from primary school age was a key recommendation of my Dare2Care campaign to prevent child abuse and violence in teenage relationships.
Polly Neate is right when she says that misogynist attitudes towards women are socially constructed, and therefore society can change them.
We need to make clear that this behaviour is wrong, and recognising misogyny as a hate crime would be a huge step towards that.
Sarah Champion is MP for Rotherham.
Sarah Champion has launched her Dare2Care website, a practical tool for parents and professionals containing information on how to spot and prevent child abuse.
More from LabourList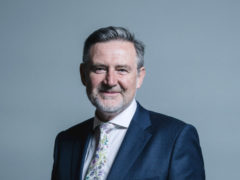 Comment
Tonight will be like old times. The lobby correspondents gathering outside Committee Room 13. Ears pressed to the…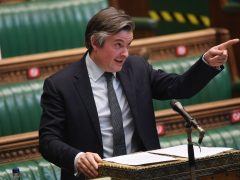 News
Jonathan Ashworth has said the spread of the Indian variant in the UK could have been avoided while…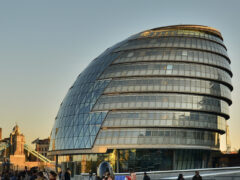 Comment
As chair of Sadiq Khan's re-election bid, I'm so proud of the positive campaign we ran and the…