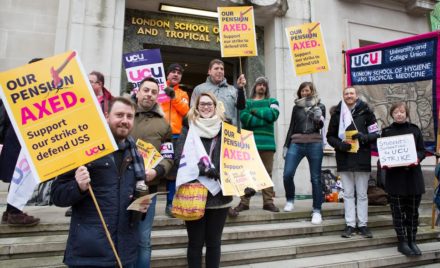 Over the last four weeks, approximately 42,000 university staff across 61 UK universities have been on strike. During the strike, an estimated 644,000 work days have been lost – more than the total of national work days lost due to disputes across all UK sectors in the last two years.
The cause of the dispute is the imposition of a significant cut to staff pensions, which the University College Union estimates will leave staff on average nearly £10,000 worse off per year in retirement, totalling £200,000 over 20 years. The size, power and resolve of striking staff caught universities by surprise.
Further cause for surprise was the overwhelming support and solidarity shown by university students. At the beginning of the strike, 61 per cent of students said they supported the strike, and 50% blamed universities employers for the dispute. Student support has been evident on picket lines, marches, rallies, petitions to vice-chancellors, and increasingly in student occupations occurring up and down the country.
Occupiers' demands have been varied, but one unifying theme has been to push back against marketisation of higher education and the neoliberal university. They have demonstrated clear concern for staff who have been threatened with draconian and bullying pay deductions, including punitive sanctions for not rescheduling teaching. University managers, who have long relied on divide and conquer between their staff and students, have been the ones left isolated.
Despite the increase in fees and attempts by universities to cajole students into thinking of themselves as customers, this dispute has demonstrated that many of them do not. Instead of lambasting striking staff, they have actively resisted being incorporated into this discourse. Likewise, staff on picket lines, buoyed by their students, have felt renewed confidence to kick back against university managerialism and bullying.
A joyous mix of play and politics has characterised the dispute. At the University of Leicester, students rallied not only behind striking staff, but also launched a campaign to unseat their new chancellor David Willetts. They even held a spoof election as to who should replace him on the picket line, which included Dolly Parton as a proposed – and in my opinion, ideal – replacement.
At my university, Sheffield, the fantastic raving picket, which consists of a team of student pickets roving the campus with a large speaker playing disco tunes, lifted spirits with their chants, dance moves and unwavering support. During the snow, rain and freezing temperatures, they kept us entertained and warm as we all danced together. More traditional academic activities have continued, with teach outs organised by UCU and Student Union. Sessions have included topics such as "decolonising the curriculum", "pay, power and pensions", "the mathematics of unfairness" and "Beyoncé, biblical imagery and the politics of representation".
Four weeks of strikes have involved hours spent on freezing picket lines together and rallies in snow. Sharing experiences in teach outs have given both staff and students the space and time to rediscover together what universities can be without metric driven interference and management auditing.
It has drawn attention to just how much university staff care for students, and how much they care for us lecturers. Many students I have spoken to have said their motivation for supporting the strikes was concern for our wellbeing and a caring attitude to staff. So they joined us in resisting pension changes and challenging bullying behaviour.
During our strike, some universities have demonstrated behaviour towards their own students that have similarly disgusted and angered students and staff. The withholding of access to sanitation to occupiers at the University of Bath is one example. But all these shared experiences, and our collective reaction to them, have brought staff and students together.
The united message coming from picket lines is clear: No deal, No cuts, No capitulation. Whatever the outcome of the pension dispute, this genie isn't going back in the bottle any time soon.
Dr Jo Grady is a senior lecturer in employment relations and member of the Sheffield branch of UCU.
This piece was commissioned by guest editor Diane Abbott.
More from LabourList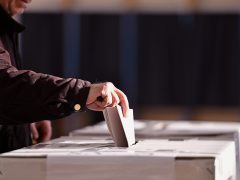 Comment
This year's Labour conference is designed to be an upbeat and inspiring affair: the final battery charge for…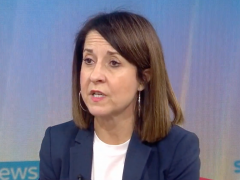 Daily email
Workers vs shirkers, drivers vs eco-zealots Fresh from dusting off their spades to dig out battle lines over…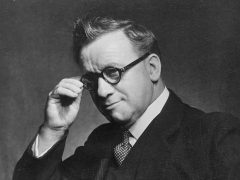 Comment
Imagine waiting for a bus at Marble Arch on a hot summer evening in London in 1921. There…