At Prime Ministers' Questions this week, Jeremy Corbyn raised the case of Albert Thompson as he attacked the government's failings on the NHS.
In November 2017 Mr Thompson, 63, was told he could not continue to receive treatment for prostate cancer unless he paid a staggering £54,000 – upfront. Unable to pay, he was denied further care. This decision occurred just after the introduction of government regulations that demand NHS Trusts check the eligibility of all patients and demand payment upfront for all non-urgent care for those unable to prove their entitlement.
Corbyn asked: "If we believe in universal healthcare, how can it be possible that someone lives and works in this country, pays their taxes, but is then denied access to NHS for life-saving cancer treatment?"
Theresa May claimed not to be aware of the case, despite considerable publicity, and promised to look into it. She said the government wanted "to ensure that all those who are entitled to treatment with the National Health Service are able to receive it".
The trouble is that Mr Thompson's story is the outcome of her government's policies, which have ensured fewer people are entitled to NHS treatment. By regularly fuelling tabloid panics about 'health tourism' – for instance by announcing a doubling of the immigration health surcharge paid by visa applicants last month – the Conservatives continue "to exploit the most disreputable emotions in this among many other attempts to discredit socialised medicine", in the words of Nye Bevan. The case for charging migrants simply doesn't add up: the government's own figures put the cost of 'health tourism' at 0.3 per cent of the NHS budget.
While Mr Thompson's case is particularly shocking given the length of time he has lived in the country, it is not exceptional. Nor are the upfront charging regulations the only policy within the 'hostile environment' toolkit that are putting lives at risk. In January, a health select committee inquiry was shocked to hear that one domestic worker had died after she was too frightened to seek treatment for pneumonia, worried that her precarious immigration status would be affected.
Last October, it was reported that a third of migrants in need of medical treatment had been "deterred from seeking timely healthcare". As regulations tighten, this situation worsens. Thousands of vulnerable people across the UK are now unable to access secondary support.
Labour should support the call from the health select committee to "halt the present system of information-sharing" between NHS Digital and the Home Office. And it should go further – commit to scrapping the Memorandum of Understanding, which enables data to be shared, and review the public sector data sharing provisions of the recent Digital Economy Act. We must ensure trust in public services is not damaged in this way.
At Docs Not Cops, we were pleased to see Labour's 2017 conference pass the Socialist Health Association motion to "restore our fully-funded, comprehensive, universal, publicly-provided and owned NHS without user charges, as per the NHS Bill (2016-17)". There is still work to do for Labour to make clear that it has incorporated the NHS Reinstatement Bill into policy – the 2017 manifesto missed many opportunities to do so, and the list of Labour MPs signed up to support the bill could be longer. Finally, Labour must make clear that it will abolish the legal provisions passed in 2014 that require certain immigrants to pay for NHS services.
As the 70th anniversary of Labour's founding of the NHS approaches, there could hardly be a better time to commit to the bold principles at its core: care for all free at the point of delivery based on need, never on ability to pay.
Docs Not Cops is a campaign group of NHS staff and patients.
More from LabourList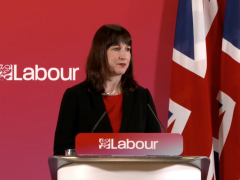 News
Rachel Reeves has set out plans for new green infrastructure including "clean" steel plants, battery factories and "renewable…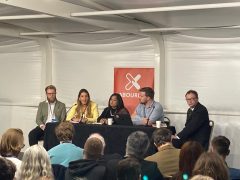 News
Keir Starmer's Labour Party is on track to secure a 56-seat majority in the House of Commons, exclusive…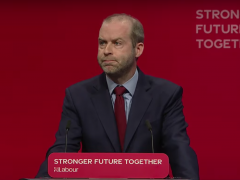 News
Jonathan Reynolds has said that the Conservatives have nothing to offer but the "same old trickle down bullshit"…