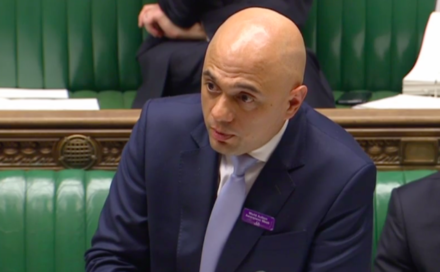 People are calling for Tory minister Sajid Javid to apologise today after he described the Corbyn-supporting campaign group Momentum as "neo-fascist".
The local communities secretary made the claim during a debate in the Commons, using parliamentary privilege that protects him from legal action.
Laura Parker, Momentum's national coordinator, said: "These comments are offensive, absurd and deeply disrespectful to all those who have made great sacrifices fighting fascism both here and abroad.
"If Sajid Javid stands by his remarks, he should repeat them outside parliament – at which point he will hear from our lawyers. Otherwise he should apologise and consider whether he is fit to be a government minister."
Green MP Caroline Lucas said the comments of the local communities secretary were "absurd and disgraceful".
Lucas quoted the tweet of left-wing writer and activist Owen Jones, who defended the Corbyn-supporting grassroots group and condemned the "disgraceful smear". Both called on Javid to apologise.
Whether you share the politics of @PeoplesMomentum or not, it is absurd and disgraceful to call them 'neofascist'. The minister should apologise. https://t.co/A2ItAb8nkX

— Caroline Lucas (@CarolineLucas) March 28, 2018
So @sajidjavid describing @PeoplesMomentum as "neofascist" in Parliament today is a disgraceful smear against tens of thousands of anti-fascist activists who believe in a more just and equal world, and also belittles the horror of actual fascism. He should apologise in full.

— Owen Jones🌹 (@OwenJones84) March 28, 2018
Owen Jones is currently working with Momentum on the 'Unseat' campaign, which invites both new and experienced activists to canvass for Labour candidates in the country's most marginal constituencies.
The next event will be held in Barnet on April 7th, where Labour hopes to gain seats on the council – currently under no overall control – at the local elections in May.
More from LabourList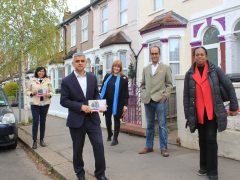 Comment
As Londoners head to the polls tomorrow, Labour sources are warning that they are "expecting a considerably worse…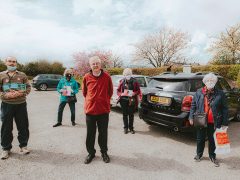 Comment
"People have realised that Wales can use its powers independently," Jane Hutt explains to me. "But Welsh Labour…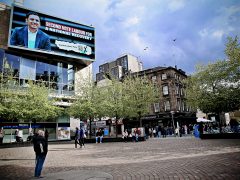 Comment
Labour started off in 1999 with every constituency seat in Glasgow, and it stayed that way until 2007,…