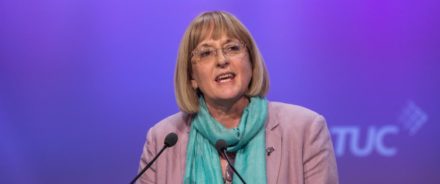 Part of a LabourList series on International Women's Day 2018.
As we mark International Women's Day, hundreds of women are coming together for the parliament of working women – the TUC women's conference.
The theme of the conference says it all: "Celebrating 150 years: fighting for women". We have achieved so much over 150 years, but the struggle is not yet won, and as we look forward, the message is clear – over those years, we have achieved most when we have stood under the banner "united we stand, divided we fall".
There has rarely been a time when we've needed to unite more than now. The attacks and threats to women's rights cannot and must not succeed – these rights must not be sacrificed or used as a bargaining chip in Brexit negotiations. We need to join together for these basic human rights: equal pay; an end to sexual harassment, violence against women and domestic abuse; no sex discrimination in pensions, pregnancy and part-time working; maternity rights; women's health and safety; a woman's right to choose; protection from discrimination for all women, including migrant workers.
The stark reality is that none of these rights existed when I was born, and most have their roots in European law. Nothing was handed to us on a plate – all won through struggle, including linking up with women internationally. We cannot stand by and let the clock be turned back, condemning us to a future where sex discrimination and unequal pay are used to undercut workers in the rest of the EU.
We must not allow the re-creation of the world we thought we had left behind – the world where there is no legal right to women's equality for the next generation. We face a tide of reaction threatening to cast away decades of progress and hard-won rights.
Remember, the Conservatives opposed equality rights in the first place. They said the national minimum wage would destroy jobs, and Margaret Thatcher said equality meant nothing unless it included the "right to be unequal". But they couldn't stop us.
Then David Cameron belittled and undermined equality law claiming it was nothing but "bureaucratic nonsense and tick box stuff". He and Theresa May have seen through cuts and austerity measures, 86 per cent of which have fallen on women. And still we cannot be stopped. Now they are launching legal attacks on positive action and seeking every opportunity to sow the seeds of division. We must spurn these attacks and recognise them for what they are – desperation.
As a campaigner for equality for over three decades now, I know we can never be complacent, but we must not be forced either into just defending equality achievements from attack. We have so much more to do – that gender pay gap won't close itself, and reporting on it without a full audit and action plan does not work. The time for just measuring the gender pay gap has long gone – the time to close it is now, and we need to unite around this. We have waited long enough.
Union equality reps too are unfinished business – they do get elected and some employers have agreed paid time off to carry out equality activities and for training, so we know just how effective they are.
In the bus industry, for example, Unite equality reps support women working in a male-dominated industry on uniforms, maternity arrangements and sexual harassment. Sir Bob Hepple QC, who shaped much of our equality law, said in one of his last speeches that if the next government were to do just one thing on equality, it should introduce statutory rights for union equality representatives to prevent discrimination and harassment and to promote equality at work. Union equality reps could transform workplaces for the better just as union safety reps have done – a powerful and uniting change.
This year for International Women's Day, as we approach the annual International Labour Conference, we are calling for a strong ILO convention on violence and harassment against men and women in the world of work, including a sharp focus on gender-based violence, sexual harassment, the impact of domestic abuse, and workers particularly at risk such as migrant domestic workers.
The ILO meeting of workers, governments and employers of the world has a real chance to make change, establishing a minimum protection for all the workers of the world, a new global core labour standard to protect workers from harassment and violence. That's worth uniting for.
100 years on from when the majority of women gained the vote and 90 years on from all women having the vote, we must mark this milestone for equality. This is the time to act.
Diana Holland is Unite's assistant general secretary.
More from LabourList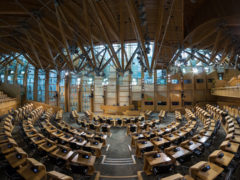 News
Scottish Labour has confirmed that it will be seeking support from other parties and tabling a motion of…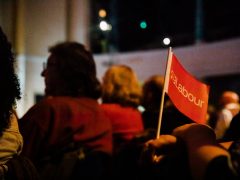 Comment
Sheffield Heeley Labour Party recently held the third of three sessions of an educational programme around antisemitism developed…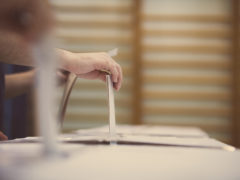 Comment
Hundreds of Labour members are calling on our party to commit to changing the way we elect the…