This morning John McDonnell said he would stop appearing on Russia Today.
Appearing on The Andrew Marr Show, the shadow chancellor also confirmed he would encourage all Labour MPs to do the same.
Marr said: "One very clear thing that you could do is stop appearing on Russia Today, which has been described by one of your own ministers as a Kremlin propaganda vehicle."
"I think that's right now, and it's what I'll be doing," McDonnell said.
"I've appeared on it sometimes to challenge some of the issues internationally and also to raise issues here that we're concerned about, not just Russia's role but also the international scene overall.
"And I think that's right because I think from what we're seeing from Russia Today at times goes beyond objective journalism from what I've seen, so yes I think that's right."
Marr asked: "This is a change in direction. Peter O'Dowd, your deputy, was on Russia Today only yesterday. Are you going to be encouraging the rest of your colleagues to follow that lead?"
McDonnell confirmed: "Yes, I am, because I've been looking overnight at some of what's happening in terms of changes of coverage on Russian television in particular.
"I think we have to step back now. I can understand why people have up until now because we've treated it like every other television station, we've tried to be fair.
"As long as they abide by journalistic standards, which are objective, that's fine, but it looks as though they've gone beyond that line."
.@johnmcdonnellMP says if Russia is involved in the attempted murder of former Russian spy Sergei Skripal and his daughter, Britain will need to "isolate" that state.

He tells #marr that he will no longer appear on Russia Today #marrpic.twitter.com/6U7LKaxjGa

— The Andrew Marr Show (@MarrShow) March 11, 2018
More from LabourList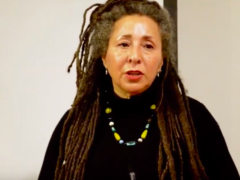 News
Jackie Walker's disciplinary hearing begins today. Over two days, a panel of three members from Labour's national constitutional…
Daily email
Has the House of Commons has finally come to the end of its tether and taken control of…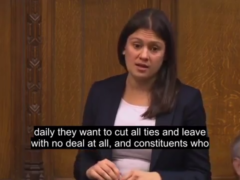 Video
Speaking in the Brexit debate on Monday, Lisa Nandy told the Commons that she had seen a "hardening"…