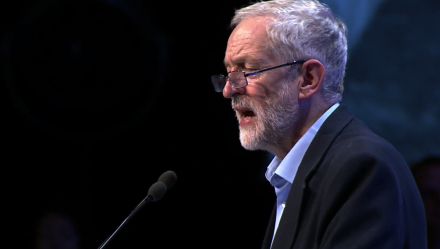 A new YouGov survey commissioned by The Times has probed the views of Labour members on a variety of topics, from Jeremy Corbyn's leadership to recent news items including the Salisbury attack and claims of antisemitism in the party. Here, I take a quick look at the key findings.
The membership has become far more positive about Corbyn over the last year and since 2016. Opinion on whether the leader was doing well or badly was evenly split in March 2017 but 80 per cent now say he is doing "well". A year ago, 62 per cent said it was "unlikely" he would become Prime Minister, but that has dropped to 29 per cent. 64 per cent now believe it's "likely" he'll be in number 10.
This shift shows the difference Labour's election performance has made. Expectations were low, but the campaign and Corbyn's cool head made a good impression on the electorate and allowed Labour to return seats such as Canterbury and Kensington, previously thought of as unwinnable for Labour.
Will the overwhelming support for the leadership offer further cause for concern for Corbynsceptic Labour MPs? The question of why they have not made efforts to split and form another party (SDP-style) has been asked by a number of political commentators – as well as Corbyn supporters. If reports that John Woodcock is set to resign the party whip are true, the results of this survey may give him an extra push.
Supporters of Corbyn's leadership are likely to have joined the party more recently, belong to social grade C2DE (working class/non-working) and come from outside of London. You'd be forgiven for assuming the Labour leader is more popular amongst younger members or those who voted leave, but the differences in those respects are insignificant.
While Corbyn is generally associated with a 'London bubble' or Islington clique, his popularity amongst members doesn't reflect that. 71 per cent of Londoners think he's doing well as leader compared to 80 per cent of those outside London; 57 per cent of Londoners versus 64 per cent of non-Londoners deem it likely he'll be PM one day.
Concern over antisemitism has definitely grown: more members think antisemitism is a problem in the party now (68 per cent) than they did in 2016 (52 per cent). It's possible that the recent statements of Jeremy Corbyn and people on the Left including Aaron Bastani, who recently tweeted that he has "only grasped in the last week" that a group are "in total denial" about antisemitism, have encouraged other Corbyn supporters to believe antisemitism is a problem in the party.
But the extent to which antisemitism is considered a problem does seem to follow factional party lines. 30 per cent of those who voted for Owen Smith in the 2016 leadership election believe "antisemitism is a bigger problem in the Labour Party than other parties" compared to just 4 per cent of Corbyn voters.
A significant majority of respondents, at 77 per cent, believe claims of antisemitism are being "exaggerated" or "hyped up" to damage Corbyn and the party. It's a view that has been voiced loudly by party members online this week, and touched upon by Jewish Voice for Labour's Joseph Finlay in his recent LabourList piece.
It would seem most members agree with JVL that "individuals and groups, aided by the Conservative Party and the right-wing media have helped create a narrative in the Jewish community that Labour is riddled with antisemitism. This is not and has never been the case."
YouGov / The Times survey results:
On the leadership…
Do you think that Jeremy Corbyn is doing well or badly as leader of the Labour party?
Well – 80 per cent
Badly – 19 per cent
How likely or unlikely do you think it is that Jeremy Corbyn will ever become Prime Minister?
Likely – 64 per cent
Unlikely – 29 per cent
Do you think Jeremy Corbyn should or should not continue as leader of the Labour party and fight the next general election?
Should lead the Labour party into the next general election – 74 per cent
Should continue to lead the Labour party for the time being but step down before the next general election – 10 per cent
Should step down now as leader of the Labour party – 12 per cent
On recent events…
Do you think Jeremy Corbyn was right or wrong to ask Owen Smith to stand down?
Right – 50 per cent
Wrong – 37 per cent
How well or badly do you think Jeremy Corbyn responded to the incident in Salisbury?
Well – 69 per cent
Badly – 23 per cent
On antisemitism…
Which of the following statements comes closest to your view?
It is a serious and genuine problem that the party leadership needs to take urgent action to address – 19 per cent
It is a genuine problem, but its extent is being deliberately exaggerated to damage Labour and Jeremy Corbyn, or to stifle criticism of Israel – 47 per cent
It is not a serious problem at all, and is being hyped up to undermine Labour and Jeremy Corbyn, or to stifle legitimate criticism of Israel – 30 per cent
Which of these statements comes closer to your view?
Antisemitism is a problem in the Labour Party – 68 per cent
Antisemitism is not a problem in the Labour Party – 21 per cent
Do you think it was right or wrong for Ken Livingstone to be suspended from the Labour Party?
Right – 62 per cent
Wrong – 18 per cent
The sample size for this research, undertaken between 27th and 29th March, was 1,156 Labour members.
More from LabourList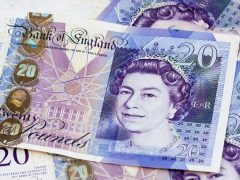 Comment
As the cost-of-living crisis bites, Labour needs long-term structural answers to growing inequality. Basic income provides such an…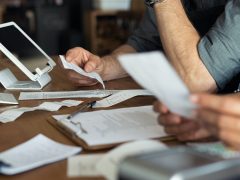 News
Half of 'Red Wall' voters would be more likely to vote Labour in a future general election if…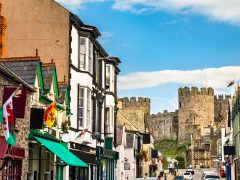 Comment
The headlines are straightforward: Labour gained 68 seats, the Independents gained six seats, the Lib Dems gained ten…