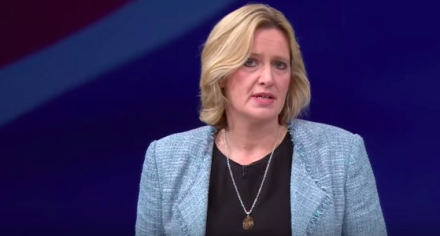 Amber Rudd has resigned as Home Secretary after increasing pressure over recent days amid Windrush revelations.
A statement from Downing Street on Sunday said Theresa May had accepted the Home Secretary's resignation.
It follows Guardian revelations that indicate Rudd misled MPs when she claimed to be unaware of Home Office deportation targets.
Her claims were undermined by both a memo copied to the Home Secretary and her team that referred directly to Home Office deportation targets, and a letter from Rudd to the Prime Minister detailing "ambitious but deliverable" aims to deport 10 per cent more illegal immigrants.
Over the weekend more than 200 MPs signed a letter accusing Rudd of making up immigration policy "on the hoof" in the wake of the Windrush crisis.
Rudd was due to make a statement in the House of Commons on Monday.
Once touted to be a potential future leader of the Conservative Party, the Hastings and Rye MP provided a key Remainer voice in the cabinet and was seen as a strong ally of Theresa May. Her resignation comes as a stunning blow to the government and to the Prime Minister personally.
After Michael Fallon, Damian Green, Priti Patel and Justine Greening, Rudd is the fifth cabinet minister to resign from the frontbench over the last six months.
Sajid Javid, Michael Gove and Karen Bradley are tipped to replace Rudd.
Our Prime Minister Theresa May now has no human shield. It is time for her to follow suit and step down.
https://t.co/2vAA21ObKb

— (((Dawn Butler MP))) (@DawnButlerBrent) April 29, 2018
Amber Rudd has fallen on Theresa May's sword. Now it is time that this Prime Minister – who introduced these policies at the Home Office – offered an apology and stood aside.

— Emma Dent Coad (@emmadentcoad) April 29, 2018
It was inevitable, but let's not forget who was responsible for this whole mess: Theresa May. Amber Rudd just the sacrificial lamb. https://t.co/6AfjQu8TOO

— Wes Streeting MP (@wesstreeting) April 29, 2018
I see Amber Rudd is carrying the can for the person originally responsible for this scandal – Theresa May.

— Tom Watson (@tom_watson) April 29, 2018
If Amber Rudd has gone because of a memo to @theresa_may telling her about higher targets for enforced removals, then surely the Prime Minister also knew and should not have allowed parliament to be misled all last week. pic.twitter.com/LrUR6uHsCD

— Barry Gardiner (@BarryGardiner) April 29, 2018
Labour MPs are calling for Theresa May to resign. The Prime Minister now has no "human shield" to protect herself from criticism of the "hostile environment" immigration strategy that, after all, she undertook and oversaw as Home Secretary for six years.
Responding to Amber Rudd's resignation, Diane Abbott said: "After this scandal and its botched cover up, Amber Rudd's resignation was inevitable. It should have come sooner.
"The architect of this crisis, Theresa May, must now step forward to give an immediate, full and honest account of how this inexcusable situation happened on her watch.
"Outstanding questions remain, and a change of Home Secretary must mean a change in the 'hostile environment' policies begun by her predecessor, or it will be meaningless.
"The Prime Minister must come before the House of Commons to explain whether she knew that Amber Rudd was misleading Parliament and the public last week about deportation targets."
More from LabourList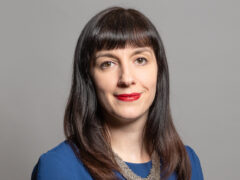 Comment
The Prime Minister last week set out the roadmap that the government has in mind for coronavirus restrictions,…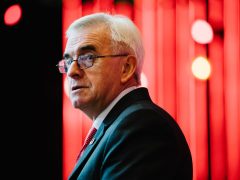 News
John McDonnell has been joined by Labour Party supporters and academics in signing a letter that proposes the…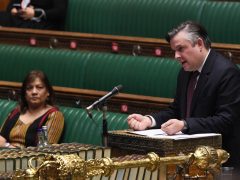 News
Labour has declared that the Budget must be focused on providing the NHS with the resources it needs…