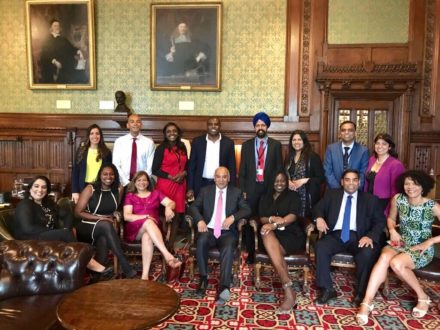 The 2017 general election heralded considerable progress as a further nine Black and Asian MPs were elected to sit on the Labour benches. According to Operation Black Vote, 32 Labour MPs identify as Black and Minority Ethnic representing 12.5 per cent of the PLP.
In our council chambers, BAME Labour councillors have made the transition from taking ceremonial roles to delivering in executive positions. In May, Rokhsana Fiaz will almost certainly become Labour's first ethnic minority woman to be a directly elected mayor – and we have Sadiq Khan as mayor of London.
But rather than being complacent, Labour needs to accelerate progress. Research suggests that by the middle of this century at least one in five of the population will identify as being from an ethnic minority.
The issues affecting this growing population will persist: higher unemployment; greater likelihood of being in low-paid jobs and facing workplace discrimination; poorer access to mental health services; acute housing needs; a criminal justice system not meeting their needs; and in many communities, lower educational attainment. Only a Labour government will tackle these deep-rooted inequalities and scandalous injustices, and that requires a ministerial team drawn from diverse backgrounds.
If we believe in representative democracy, we need to keep pace with a fair representation of Black and Asian MPs. Yet there is a real risk that Labour could fall behind in terms of progress.
So far, 31 women and 16 men have been selected in target seats, but only two identify as BAME – Azhar Ali in Pendle and Mark McDonald in Stoke. Not a single BAME woman has been selected. Rather than accelerating progress, this represents a backward step. It is unacceptable and something is going wrong.
Prioritising target seat selections was justified given that the government appeared so fragile and shambolic. But while anything is possible, an election this side of the Brexit deal seems unlikely, so we can afford a little less haste in selecting candidates in the 28 seats yet to select. The NEC should pause all remaining selections while a thorough investigation is undertaken, and a robust action plan to redress the imbalance is developed.
The party needs to analyse the monitoring data from all applications to understand whether BAME candidates are applying for seats. We need to draw together anecdotal experiences of unsuccessful candidates, as well as a thorough assessment of the success both NEC representatives and selection committees have had in ensuring nominated candidates with a disability, and BAME and LGBT candidates have had in being considered. Selection rules stipulate that at least one BAME candidate must be long-listed in each selection, and we need to understand what is happening.
There are some quick and easy steps the NEC could take to make a difference.
We need to consider the barriers to access for aspiring candidates. For many, it will be the cost of producing and sending materials to a potentially large selectorate, while for others the uncertainty of a campaign possibly four years long may be prohibitive. The party must redouble efforts in offering bursaries to help with selections, as well as the long campaign ahead.
Some aspiring candidates may simply be unaware selections are underway, and uncertain about the process candidates have to go through. To ensure a level playing field, an appeal should go out to BAME candidates and remaining selections must be actively promoted to interested BAME candidates, rather than to those in the know or with the time to find information hidden away on MembersNet.
As a trustee of a charity that provides training and guidance to young BAME professionals, I cannot stress enough the difference coaching and mentoring makes. A pause would present a real opportunity for BAME Labour to build on their event in Westminster last year.
We need training in all regions to demystify the process, learn from successful candidates, and provide aspiring MPs with the skills needed. The Labour Friends groups should also be supported financially to deliver the same for their members from BAME communities. Bernie's List established two years ago needs a turbo-boost.
Ahead of the last election, I worked with Sikhs for Labour in developing a parliamentary panel of candidates, which we promoted to the NEC and Regions. Many Sikh candidates were selected. BAME Labour and trade unions need to urgently identify candidates, provide them with skills and training, and promote their candidacies in the remaining seats.
Finally, we need to learn the lessons from the Jo Cox Women in Leadership programme and apply them.
All BAME shortlists have been mentioned in the past as the solution, but legislation was never introduced to permit these, nor has the party agreed to them. In their absence, it is imperative that the NEC and leadership recognise the risk to the party and act urgently.
It has been 31 years since Diane Abbott, Paul Boateng, Bernie Grant and Keith Vaz blazed a trail as Britain's first ethnic minority MPs. The progress made since then is a testament to their determination, but the opportunity to maintain progress is one we must urgently grasp.
John Lehal is a party activist and member of Sikhs for Labour.
More from LabourList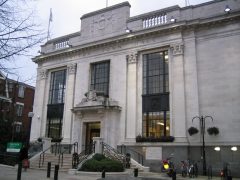 Comment
The government's laissez-faire easing of lockdown restrictions has truly shown whose side it is on – profit over…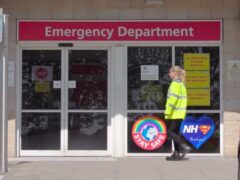 News
Trade unions representing health workers have called on the government to turn the 'Clap for Carers' movement into…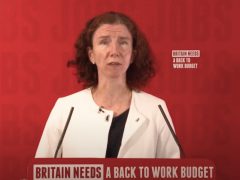 News
Labour's Anneliese Dodds has advised the government to look at using wealth taxes to fund the UK's coronavirus…