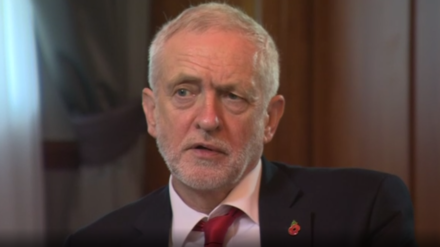 At 5pm this afternoon, Jeremy Corbyn and new general secretary Jennie Formby will meet with representatives from the Board of Deputies and the Jewish Leadership Council to discuss antisemitism in the Labour Party.
There has been some confusion over which meetings are being held and what shape they will take. LabourList understands that those taking place today were arranged first, but the leader's office then organised a roundtable discussion and invited dozens of groups from BoD, JLC, individual synagogues and student societies to Jewish Voice for Labour, Jewdas and individuals including David Baddiel and Gary Spedding (who, some are keen to point out, is not Jewish).
The 'mainstream' Jewish groups saw it as an attempt to "divide and rule" and announced they wouldn't attend the roundtable; the majority of those invited followed their lead. It has been indefinitely postponed.
Corbyn will push on and hold a series of smaller meetings, with a particular focus on the one at 5pm today. In a letter sent to the leader last month, BoD and JLC set the agenda. There are six key areas of discussion, each with demands attached:
Leadership. This is key – the groups see Corbyn as having an enormous mandate and a huge number of personal admirers in the party, such that only he has the authority to affect real change.
Disciplinary cases. The trickiest request: an independent ombudsman that would report to the party, BoD and JLC. Formby will likely say she's already formed a team of lawyers to expedite antisemitism cases, but that may not be enough for the Jewish groups.
Relations with suspended members. Basically they don't want to see Chris Williamson share a platform with Jackie Walker, which he's scheduled to do on May 1st.
Education. They hope promoting the IHRA definition of antisemitism (hotly disputed by many on the Left, though endorsed by the Labour leader) at a local party level will improve the atmosphere of branch and CLP meetings and reduce abuse and intimidation in those spaces.
Engagement. Prioritising the community's "main representative" rather than "fringe" groups.
Process. The solutions must be long-term – not a quick fix.
BoD and JLC have been impressed with the tone and content of the Labour leader's letters – less so with his attendance of the Jewdas seder, the Jewish News interview (verdict splashed across the front page: "Not Good Enough") and the roundtable idea. They are still wondering aloud whether he "gets it".
My heart is in my mouth waiting to hear the outcome of the meeting. We know that not all Jewish Labour members, nor all Jewish people in Britain, support the Board of Deputies and the Jewish Leadership Council or agree with the list of requests outlined above. But the meeting is undeniably crucial.
With plenty of time to prepare responses to each agenda item and demand, Jeremy and Jennie should make progress today and start to heal Labour's relationship with the Jewish community.
Sienna @siennamarla
Sign up to LabourList's morning email for everything Labour, every weekday morning.
More from LabourList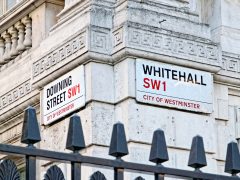 Comment
New governments need to make a splash, to make changes, to make their mark. The first 100 days…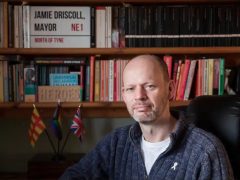 News
The Labour mayor for the North of Tyne region Jamie Driscoll has been blocked by the party from…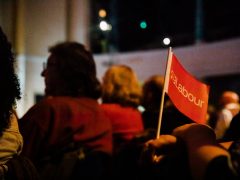 News
Labour Party membership has fallen by almost 170,000 since 2018 and by approximately 19,000 since last summer, despite…