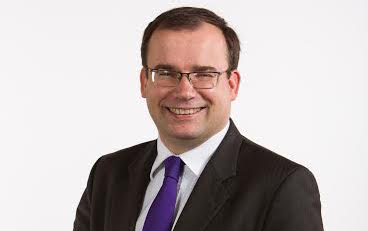 Li Ka Shing isn't a household name in the UK, although his investments here mean he affects hundreds of thousands of homes. When the taps are turned on or the cooker lit, there is a good chance that the water, gas and electricity is delivered in pipes and wires owned by one of businesses owned by Li Ka Shing. Through his various investment companies he has spent about £450bn on UK assets and companies since 1995 – mostly regulated utilities and assets. These provide him with healthy margins at little risk.
The privatisation models of the late 80s and early 90s increasingly benefit billionaire investors such as Li Ka Shing, and they are increasingly being exposed as failures on their own terms. The UK water industry is an unfortunate exemplar of these failures. Mrs Thatcher's government not only put the management of the water networks into public hands, but also sold off the physical assets. The UK is the only country in the world to have fully privatised its water and sewerage systems.
The result is a system that is expensive, unaccountable and unfair. A system in which the consumers voice is secondary to the interests of distant investors. Since privatisation £1.8bn has been paid out in dividends to shareholders, while consumer bills have continued to rise. From 1989 to 2015 there has been a 40 per cent real term rise in household bills. A rise that disproportionately impacts on lower income households. The Co-operative Party was formed to champion the idea that we will only achieve a fairer society when power and wealth are shared through the public's ownership of vital services.
Our 'Ownership Matters' report sets out how we can achieve public ownership of these industries, which importantly puts the public at the heart of them. Both Jeremy Corbyn and John McDonnell have talked passionately about democratic and collective ownership and have made it clear that public ownership isn't about a return to old ways of doing things. This report outlines the features and benefits of democratic public ownership models and makes recommendations about how these features could be applied to our water, energy and rail. It highlights, for example, the not-for-profit structure operated by Glas Cymru. Under Glas Cymru's ownership, since 2001, Welsh Water's assets and capital investment are financed by bonds and retained financial surpluses.
Glas Cymru is governed by members from across the key supply area with a wide range of backgrounds, skills and experiences. They're selected by an independent member selection panel that maintains a diverse membership reflective of the range of customers and stakeholder's interests. Welsh Water now have the strongest credit ratings in the water industry and reduced financing costs, enabling them to spend more money on improving infrastructure and services, or keeping customer bills in check.
By contrast, Thames Water was owned for 11 years by a complicated string of holding companies and offshore businesses, all ultimately owned by Macquarie bank receiving returns of between 15.5 per cent and 19 per cent. Research by the Financial Times suggests that between 2006 and 2016, Macquarie and its fellow investors paid themselves £1.6bn in dividends whilst Thames water was loaded with £10.6bn of debt and ran a pension deficit of £260m.
Dividend, debt and pension deficit weren't the only things to increase under Macquarie's control of Thames Water. Customer bills and complaints also soared. The only things that went down over this period were customer satisfaction, now ranked at 22 out of 23 on the Council for Water's league table. Thames Water's credit rating is the worst in the industry according to Standard & Poors. Also declining during this period was Thames Water's tax bill as they regularly paid no corporation tax on their £1.8bn turnover.
Our proposals for reform would ensure a mixed economy with sensible regulation of private business accompanied by the ownership of strategic assets such as transmission wires. It allows for businesses still to run key parts of the industries, but co-operative, mutual and municipal enterprises will have a greater prominence and the environment in which to thrive.
These reforms put the public back in control of services that are fundamental to the quality of all our lives. They would help to keep more of the wealth their utilities generate in local lands without inhibiting shrewd and efficient management of what, after all, are vital natural national assets. The contrast between the failed privatisation model of Thames Water and the not-for-profit model operated by Glas Cymru could not be clearer.
For over a century, the Co-operative Party has championed accountable collective ownership and economic democracy. Our vision for the water, rail and energy sectors are radical and practical. They will achieve the maximum benefits from public ownership by putting the public centre stage.
Detailed plans for this radical and practical change in these key industries can be found here.
Gareth Thomas is MP for Harrow West and chair of the Co-operative Party.
More from LabourList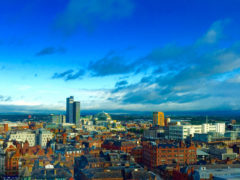 Comment
Demand for cycling and active travel is booming across the UK. A trend that developed during the pandemic…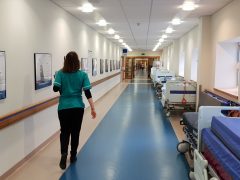 Comment
As a nation, we're getting sick in all kinds of ways. Life expectancy gains have stalled, people are…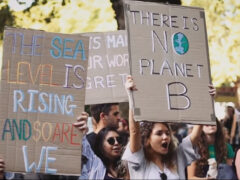 Comment
A few weeks ago, as local election results poured in, Keir Starmer claimed that "we are on course…