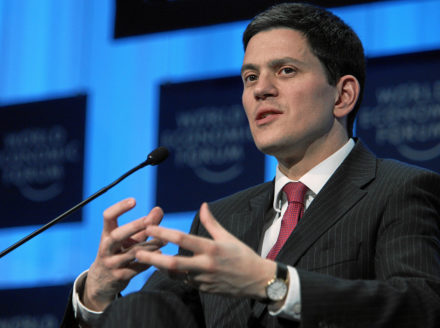 Twitter has spoken, and it doesn't want David Miliband to return to British politics.
In a piece for The Times today, Rachel Sylvester suggested that the former Labour MP and Foreign Secretary could be a "saviour" for "mainstream" voters and imagined him as the leader of a new centrist party. The reaction on Twitter was scathing.
David Miliband is Julius Nicholson.
At risk of losing my Blairite melt membership card, I really don't understand the David Miliband thing at all. He's the Thick of It's Julius Nicholson, but with more hair.

— Jonn Elledge (@JonnElledge) April 3, 2018
David Miliband: our last hope?
The year is 2167. Lost and battle-scarred, the space ark drifts in the darkness. Life support is almost spent. On the bridge, the captain desperately scans the frequencies.

"He has to be out there," she mutters, "they said he would come. Our last hope… David Miliband."

— Tom Phillips (@flashboy) April 3, 2018
David Miliband: Labour's version of grammar schools?
Worried that bringing back David Miliband is basically becoming the centrist equivalent of bringing back grammar schools

— Gaby Hinsliff (@gabyhinsliff) April 3, 2018
David Miliband… has better things to do?
David Miliband: hey we should help with this refugee thing, which is what I do. for work.

Centrists: when will you stop this futile childish enterprise and come home to do what you are meant to – lose to corbyn or jacob rees mogg

— Keith Starmzy (@angrysigh) April 3, 2018
David Miliband: "a dry lunch of a politician"?
Centrists' love for David Miliband is hilarious projection. A dry lunch of a politician who couldn't even be arsed to call Labour MPs to ask for second preference votes when he ran for leader, was too aloof to speak to his campaign volunteers and has spent the last 7 years abroad

— Matt Zarb-Cousin (@mattzarb) April 3, 2018
David Miliband… or incumbent female MPs
I find it telling, predictable and depressing that every few months people talk about David Miliband, a man who has not been in UK politics for years, as the saviour of the centre left when there are a lot of brilliant, clever female Labour MPs still very much in Parliament

— Marie Le Conte (@youngvulgarian) April 3, 2018
David Miliband… just ouch
To anyone seriously considering it: PLEASE. None of the questions to which David Miliband is the answer are printable.

— Marina Hyde (@MarinaHyde) April 3, 2018
Bonus. Appearing on Sky News this morning, New Statesman correspondent Stephen Bush described the idea of "a new party that could animate Labour, the Conservatives and Liberal Democrats" as "bollocks".
@stephenkb LOL. Great answer Stephen!! pic.twitter.com/YXAMfvavS9

— Mumfie (@ChrisMumford99) April 3, 2018
More from LabourList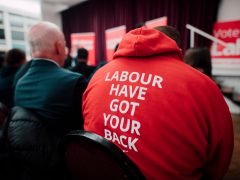 Comment
Values matter: what we and those around us hold dear is one of the biggest predictors of political…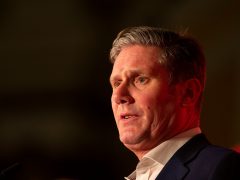 News
Keir Starmer will use his first conference speech since becoming leader to promise Britain that the party he…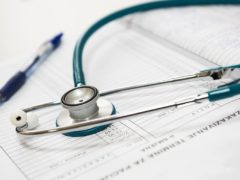 News
Labour has attacked the government over a "shameful broken promise" after it was revealed that the Tories have…