As we approach local elections on May 3rd, many are saying this may be the last opportunity some EU residents have to vote in the UK. There are uncertainties about what commitments the Tories are making to EU citizens already resident here as they continue with their chaotic management of the Brexit process. Labour has been clear from the outset that such citizens should be allowed to stay.
It is a scandal that so many EU citizens in the UK still feel insecure about their future. No doubt they are even more worried since the government's treatment of the Windrush generation has further exposed the harsh realities of the Tory-created "hostile environment" for migrants in Britain. Even Caribbeans who have lived here for over 60 years now face the cruel prospect of deportation.
One simple commitment our party could make to EU citizens already living here (as well as to the Windrush generation) is that a Labour government would allow them to stay, and not only preserve but also extend their right to vote in the UK post-Brexit. And why not go further? Why not extend suffrage to all migrants legally resident here? It's something we could easily add to a Bill that would also enfranchise 16- and 17-year-olds.
It has often saddened me when canvassing to come across EU citizens living here, sometimes for decades, unable to vote in a general election where they reside and pay their taxes. I'll never forget having a conversation with a Milanese couple who'd lived in the UK over forty years, not permitted a say at the ballot box on the NHS, social care, and their grandchildren's university debt. During the Leave/Remain referendum, EU citizens here were anxious bystanders in a vote about their own future.
"Qualifying Commonwealth citizens" (see gov.uk) living here can vote in all UK elections. Why not American and Algerian, Peruvian and PNG citizens too? Extending the vote to all adults legally resident here would be a definite way for Labour to show how much we value EU and other migrants living in the UK, and it would almost certainly boost Labour's share of the vote.
Come on then comrades: let's extend the vote not only to all settled EU residents but to all those non-UK citizens legally resident here, who are making such a valuable contribution to our society.
Steven Saxby is Labour's PPC for the Cities of London and Westminster.
More from LabourList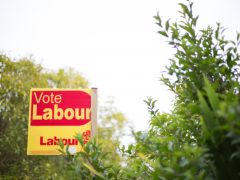 Comment
"It would be me being dishonest if I said we expected to lose," Harrow councillor David Perry tells…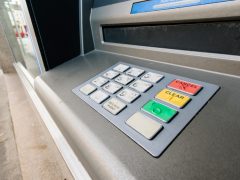 Comment
As bank branches across the country close and shops increasingly turn to contactless payments, the debate over access…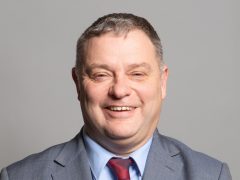 News
Mike Amesbury has quit Keir Starmer's frontbench team, telling the Labour leader that he would be resigning his…