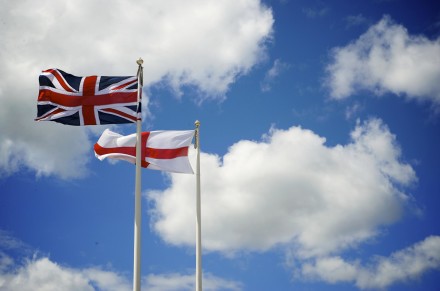 20 years ago, Parliament was debating the Scotland Bill. Within months, both Wales and Scotland were well on the way to their own elected governments. From then onwards, England's education, health, social care, bus, environment and agriculture policy was distinct from that of its neighbours.
Reading Labour's recently published 2018 policy consultation, you would never know devolution had even happened. Of eight papers, only one – on health – can even bring itself to use the word 'England'. The policy consultation is a constitutional dog's breakfast that ignores the challenges of making policy within a devolved UK. Most documents seem to refer to England, but don't say so. Others wander blindly across UK, devolved and unresolved policy areas without asking party members how to manage the complications that will inevitably arise.
Education policy is devolved, so presumably the 'National Education Service' is only for England, but we are not told that. No one could imagine Welsh or Scottish Labour writing policies that don't mention Wales or Scotland, so why can't our Labour Party talk about England? The consultation on housing, local government and transport – all devolved matters – is subtitled 'giving people the power'. It talks about local devolution. Is this devolution within England, or devolution in every part of the UK? We can assume that it is about England, but why not say so?
'Greening Britain' (sic) covers energy policy (not devolved) and air quality (devolved). It covers agriculture, which will become hugely contentious – in theory, it is devolved, but effectively most policy is made in Brussels. With Brexit, the powers will be returned to us: should they go straight to the devolved administrations? Cardiff and Edinburgh say 'yes', but many in England would want to maintain a single UK market for farm produce. It's an ideal question for policy consultation, but the document doesn't even mention the issue.
The policy paper on poverty and inequality is mainly about UK-wide policy, though it covers some devolved issues. 'Protecting our communities' ranges across English, Welsh and UK responsibilities, without making the distinctions clear.
Labour will pay a price for this confused lack of clarity. We cannot change Britain, or any part of it, without an understanding of where power lies now and a clear view of where it should lie in the future.
The 1997 Labour government did not make a serious attempt – despite John Prescott's best efforts – to shift power and resources out of London. England saw no constitutional change (except, ironically, in London). England needs devolution today because the last Labour government, of which I was a part, failed. Labour members should be asked about the governance of England as a whole: how power and resources will be devolved, how laws for England are made, and about England's relationship with the rest of the UK.
The party must stop talking as though England and Britain are the same thing. This lazy confusion feeds nationalist propaganda in Scotland, discourages party members from thinking about England's needs and makes us sound out of touch with millions of voters.
The confused policy documents obscure the reality that England is the only part of Britain permanently ruled by the UK government. It's a constitutional arrangement that allows a Conservative government to bribe the DUP while taking free school meals from English kids. We should at least be asked whether we want this to continue, but the papers avoid any discussion of how England's laws are made (including the thorny issue of English votes on English laws). The idea of a federal UK raised in the 2017 manifesto has disappeared.
Wales and Scotland have radical traditions. England has its own. ''For the many not few' echoes popular English campaigns for land and homes, for protection from exploitation, for justice and rights, using self-organisation and co-operation. Labour could draw on such stories that are embedded in communities across the nation, but only if we can call the country, England, by its name. While not all voters are bothered whether we mention England by name, plenty do care. They know where they live, they are proud to be English and they want to know what a Labour government will do for England.
In narrow electoral terms, Labour hasn't won the popular vote in England since 2001. By the time of the next election, we will have been behind the Tories for 21 years. We are 60 seats behind the Conservatives and we won't be in government unless we win more English votes. In 2015, we were badly damaged by claims that Labour policy for England would be dictated by the SNP.
At the next election, we need an English manifesto that sets out exactly what Labour will do in England; the policy consultation should be the starting point for that manifesto. Labour has gained a narrow lead on 'best party to represent England' but that support is dwarfed by those who can't identify any party that stands for England. Making it clear that we know what country we are talking about and not being afraid of mentioning its name won't guarantee victory, but it would be a good start.
John Denham is director of English Labour Network and a former Labour MP and cabinet minister.
More from LabourList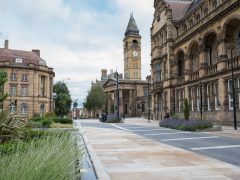 Comment
Labour won a historic by-election in Wakefield, our first such victory since winning Corby in 2012. This success…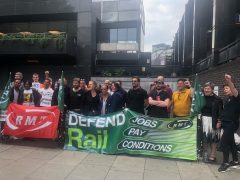 Comment
The general secretary of the RMT has, within the space of a week, become a television hero. It…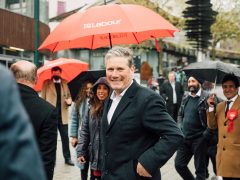 Daily email
"They know they are out of ideas and they are out of touch – and if they had…