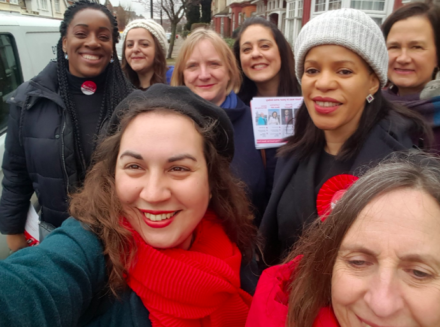 When we sat down to write our manifesto in Haringey, I started – and ended – thinking about women. That's my job as a women's officer, but it's also my job as a socialist and as a Labour candidate.
When I think of Haringey, I think of all the terrific women that every day make this borough a vibrant and diverse place: they are in our streets, our schools, our community organisations, our places of worship and our businesses.
But it is women in our borough, and BAME women in particular, that have born the brunt of austerity. It is also women in the main (though not exclusively) who find themselves caring for their families, old and young, battling childcare challenges and social care nightmares. Women working and still in poverty; women we welcomed as refugees who are left out in the cold, often literally.
Any vision for Haringey must have at its centre a vision for women. "What will your manifesto do for me?" asks a woman on the doorstep. Putting fairness, equality and collaboration at the heart of the next four years is crucial to us. Times have changed and now more than ever we have to talk about partnership: how we look to our communities to strengthen our work and how we listen to their needs to make our work relevant and make a difference to them.
Our fairness commission is not a new concept. We want to assess the impact of the cuts on our communities and on women, and to ask ourselves where we can make the most impact with the money we have. We have to listen, be honest and prepared to change when necessary.
I was recently told by a resident that everything comes back to housing at the moment. We are committed to building council houses at council rents. Homes that those most in need can afford. We want to reduce our waiting list without giving away the family silver.
We will pursue a landlord licensing scheme to support all those many families living in poor quality privately rented accommodation, and there's no doubt that an ethical debt charter could make a difference to so many who find themselves in council tax arrears – often putting their homes and lives at risk because they cannot pay.
Many women in our borough face long days for low wages. Our homecare staff are a prime example. We want to see an end to contracts that exploit women's vulnerable position in the workforce, that don't pay the London Living Wage and that don't pay them for all of their time.
Our manifesto supports greater integration between the NHS and adult social care, and new and different models of delivering the care our communities need. This will enable us to better support women whose caring responsibilities put them at the sharp end of government cuts. Meanwhile, making free school meals available to all our primary school children and focusing on a strategy to support our young people will deliver for women bringing up children.
We can talk about women as carers, as workers, as key links in our community. We must and will be ambitious in continuing to fight discrimination and violence against women and girls, and we also cannot neglect women as citizens with rights, women as individuals who want to fulfil their dreams and aspirations.
Our agenda for boosting the local economy will enable women to further participate and contribute to a vibrant local economy. Our wider programme will allow every woman in Haringey to have their ideas on the future of our borough heard.
There is a huge gender deficit in local government – 3,000 more women councillors would be needed to make gender parity. But I'm not standing as one more contribution toward parity. I'm standing as a local woman on a platform that will lift up and empower every woman this council represents.
Lucia das Neves is a Labour candidate in Haringey and joint women's officer in Hornsey and Wood Green CLP.
More from LabourList
Daily email
Momentum is now chaired by a climate activist living in New York and a firefighter working for the…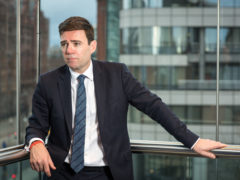 News
Andy Burnham has suggested that the government should consider introducing a universal basic income to "address health and…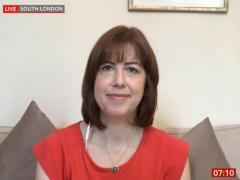 Video
Lucy Powell has warned that changes to the furlough scheme in August requiring contributions from employers will be…