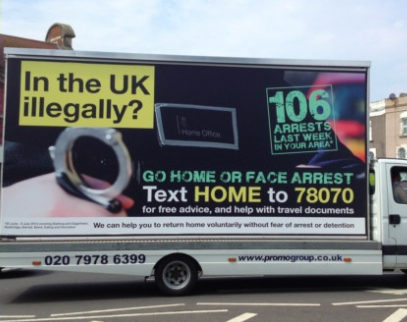 The heartbreaking stories emerging of people from the Windrush generation have been shocking. Invited to Britain, then targeted for deportation many decades later based on a mistake shattering lives and creating public outrage. The cause is Theresa May's 'hostile environment' approach to immigration that saw everyone as guilty unless proven innocent and where the Home Office helped destroy evidence that would have helped those it made victims.
Apologies have been offered, but the government is refusing to see the Windrush scandal as a bad policy, only a poor implementation of a good one. But we don't need to look too far to see how malign and pernicious May's hostile environment has become – and ineffective, too.
Sham marriages have been a persistent concern for the Home Office, although the actual figures are hotly disputed. The previous Chief Inspector of Borders and Immigration, Sir John Vine, called bogus weddings a "massive loophole" with many going undetected. In late 2015, the Home Office published a little noticed proposal to crack down on sham marriages as part of their creating a hostile environment. Unusually, there was no accompanying press release to celebrate its launch. It's easy to see why.
May's new plan was to get citizens to "inform UKVI of a relationship breakdown". The first part is a public statement form that a relationship with a migrant is not ongoing. Anyone signing the form must declare: "I give my permission for the Home Office to use the information referred to above". The second part is a consent form where signatories confirm that they give "permission for the Home Office to use the information provided" in the public statement.
Both forms ask for the names of the person submitting the statement and consent form and of the migrant being identified to the Home Office. But they also include several large practical omissions. Neither ask for the contact details of the person making the statement to verify the information reported. Neither asks for the nationality of the person making the statement or the ex-spouse. This is surprising for several reasons.
Relationship breakdowns will only be of potential interest where it involves a migrant, especially where he or she is on a spousal visa. Its terms would be breached if a relationship was no longer subsiding and had come to an end. This would be equally true for a migrant making the statement about a British ex-spouse as it would be a Briton making the statement about a non-UK ex-spouse. Yet neither form asks for any nationality or contact details of the ex-spouse.
The implication of these practical gaps is simple, but no less dangerous. It makes it almost impossible for the Home Office to actually inform anyone named in a public statement that someone has reported him or her to the Home Office – while providing it with the consent to use this information for activities that would include terminating spousal visas and deportation.
This is a potentially serious use of personal data by the Home Office that it might store about individuals without their consent and with content that may be untrue, as it is almost impossible to verify given the absence of any contact details. Unlike the reported misuses of personal data uncovered about Facebook and Cambridge Analytica, this is a plan orchestrated and launched by the Home Office under May.
But did it work at cracking down on sham marriages? The answer is no. Labour peer Lord Rosser asked the government for the number of forms received since 2016. The government's answer was that the Home Office was unable to provide the data. When he next asked how many arrests or deportations had resulted from the use of this form, the government gave the same reply: it couldn't provide the data.
Perhaps the Home Office is receiving these forms but leaving them in a storage cupboard in Whitehall unread, or maybe they've been lost or destroyed. Either way, they serve no clear purpose in tackling sham marriages, have not exposed a single sham marriage and are potentially open to serious abuse.
Nor did the Home Office pay much regard to problems the forms could cause. Further parliamentary enquiries have revealed that, in fact, "no formal assessment has been made" for use of the public statement or consent form. For a Prime Minister who has called herself a feminist, this is hardly a good sign given the risk in the hands of abusive partners.
May could have done something else much easier, less open to abuse and without any misuse of personal data. When couples begin to divorce, a migrant's spousal visa becomes invalid at the point a decree nisi is confirmed by the court. Both parties will be aware of this formal proceeding. The application might be amended to indicate whether one or both parties are non-British and, if so, reported to the Home Office, which can then declare the spousal visa invalid. This would avoid all the problems the public statement needlessly creates while also ensuring that relationships that really have come to an end are so recognised.
Such joined-up thinking should not escape the imagination of an experienced senior minister, not least any Prime Minister. This public statement farce must end now.
The Home Office already has a poor track record on tackling sham marriages with devastating consequences for innocent people when it has got it wrong. Turning ex-lovers into covert Home Office informants is among the new lows of the hostile environment Theresa May has fostered and developed since 2010. It's time her government put this bad idea in the bin where it belongs – and for May to take responsibility for getting this so badly wrong.
Thom Brooks is Dean of Durham Law School.
More from LabourList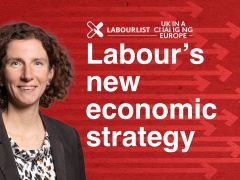 Video
Anneliese Dodds set out Labour's economic strategy at a LabourList and UK in a Changing Europe event this…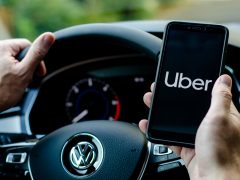 News
Andy McDonald has called on the government to legislate after a Supreme Court ruling found against the "bogus…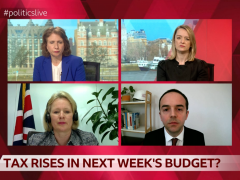 Video
Shadow Treasury minister James Murray has suggested that the Labour Party would not support any tax increases in…