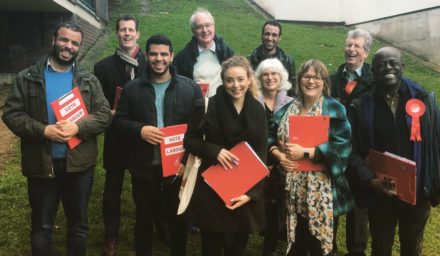 As Labour seeks historical gains in flagship London Tory councils such as Westminster, Wandsworth and Barnet on May 3rd, the upcoming elections appear to be about more than just local issues.
Although I am discussing housing, cleaner and safer streets and bin collections with residents on the doorstep and while phonebanking, there is one national issue that keeps creeping back into our conversations: Brexit.
That isn't hugely surprising to anyone who knows my local area. I live in Battersea, which voted 75 per cent to remain and is home to approximately 12,000 EU citizens – including myself. But there is something else special about this election: it may be the last time European citizens can exercise their right to vote.
The past two years have been difficult for us. Since Britain voted to leave the EU, many feel insecure about our future in this country. As we head for a clean break with the EU, Europeans looked towards the Labour Party for an offer of solidarity and a fight for our rights.
When Jeremy Corbyn declared that EU workers were "imported" to undercut wages, it caused great upset for many in the European community who felt cheated by a party that prides itself on standing up for immigrants and building solidarity between workers. It is not surprising that the Liberal Democrats and the new anti-Brexit outfit 'Renew' have started to aggressively target European citizens for votes in this election.
I understand it may be tempting to send a signal to the Labour Party by voting against it. But this short-term opportunity to send a message would be a long-term loss for the community.
This is about so much more than Brexit. Many of the underlying issues that have played a role in the leave vote can only be corrected by Labour representatives on all levels. The housing crisis, for example, is a key issue holding back people from all walks of life. Only Labour councillors can be trusted to build more social housing and ensure that more affordable flats for renters become available.
That doesn't mean we should not demand better: Labour cannot take EU citizens for granted. Our MPs and councillors must be held to account to deliver results for us too, and actively engage with our community. They need to host events and surgeries targeted at Europeans to understand what impact Brexit will have on us and not dismiss our concerns.
EU citizens should not simply be reduced to passive observers. As we become disenfranchised after Brexit, it is more important than ever for us to find a different way to participate in political life. For me, campaigning has functioned as an outlet when politics left me feeling powerless.
Influencing politics starts at a grassroots level. More of us need to become activists, particularly in those areas that voted to leave. If we mix with political organisers, MPs and campaign volunteers, we can influence the message Labour takes to the doorstep.
Politicians and the media have talked extensively about us, rather than with us. EU citizens need to take back control of the narrative. If we organise in our communities and workplaces, we might be able to achieve real change, from the bottom up. We can only shift the toxic conversation on EU immigrants in this country if we ourselves are at the forefront of it.
Sabrina Huck is a Labour activist in Wandsworth.
More from LabourList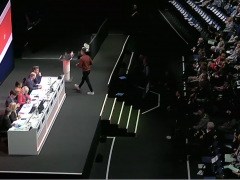 News
Labour passed a number of constitutional amendments, known as rule changes, at its party conference this year. We…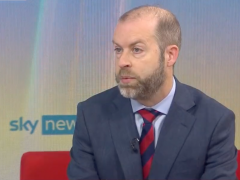 Video
Jonathan Reynolds has denounced the government's economic policy as "unsustainable, dangerous, reckless and a gamble with people's futures"…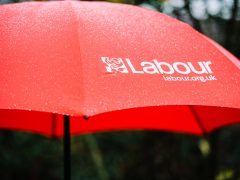 Daily email
YouGov published explosive findings last night. According to the pollster, Labour has a 33-point lead over the Conservatives – which…