As trade unionists, we know the rules of the game are rigged against workers. That's no less the case than when we look at Westminster. For decades, we have seen a tug-of-war when it comes to workers' rights under UK governments – with the Conservatives often sweeping in to undo the gains we have made.
On the face of it, this is odd: after all, time and time again there is a progressive majority in this country. In fact, analysis shows that in 14 out of the 15 general elections pre-2017, the right were out-voted. But who won?
This is not something we can hide from – because it is getting worse. Under the proposed new boundaries, the problem of 'electoral bias' means the Conservatives will only need a lead of 1.6 per cent to win a majority (less than they won by in 2017) – while Labour will need a lead of more than 8 per cent.
This is for a number of reasons, but one of the main ones is a total lack of proportionality: under first-past-the-post, seats do not match votes – it is where those votes are cast that really matters.
Huge Labour majorities do not equal more representation: instead, millions of votes are thrown on the electoral scrapheap. 'Losing big and winning small' is rewarded.
On top of this, Westminster's voting system splits the left vote, in the face of a monolithic right. Yet projections by the Electoral Reform Society show Labour would now be Westminster's largest party under the preferential STV system (used for local elections in Scotland).
Today, trade unionists in Scotland are gathering for the Scottish Trades Union Congress – the first conference since a small but significant shift took place earlier this year. The STUC has unanimously agreed that the balance has shifted when it comes to reforming Westminster's voting system – the burden of proof now falls upon those who want to keep the status quo.
The benefits are immense: as a new report on the trade union case for fair votes makes clear, the experience of councils in Scotland as well as governments across Europe shows that proportional voting systems – where every vote counts – help foster a 'consensual' politics, where unions and civil society are included as key players.
Democracies with more consensual structures are more progressive, with larger welfare states and lower rates of prison incarceration, and lower economic equality.
Countries with proportional representation also tend to elect more left-wing governments than countries with majoritarian electoral systems. All of the EU countries that have embedded trade union rights, high union density and extensive collective bargaining coverage use proportional electoral systems.
This matters for our economy too. When every vote counts – with seats matching how people really vote – parties don't just pander to wealthier swing seats and a handful of influential voters. They have to win the support of workers across the board.
From the Chartist movement to pushing for devolution in Scotland, trade unions have long been at the forefront of demands for a better democracy. Today, there is a new democratic frontier for unions in Britain: extending the progressive voting systems we see in Scotland, Wales and Northern Ireland into Westminster.
There is increasing momentum for change both in unions and the Labour Party. It's time to replace Westminster's broken set-up with a politics for the many.
Nancy Platts is co-ordinator of Politics for the Many and a former trade union advisor to Jeremy Corbyn.
Read the new report and sign up at politicsforthemany.org.uk
More from LabourList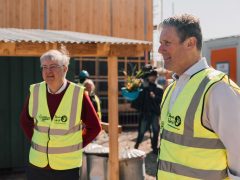 News
Mark Drakeford, the Labour leader in Wales and First Minister of Wales, has called for internal party reforms…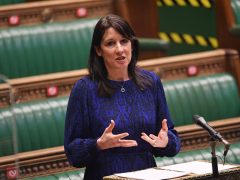 Comment
Rachel Reeves put some more flesh on the bones of Labour's economic policies today. While we await Boris…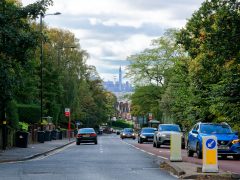 News
Labour has set out its selection timetable for choosing a new parliamentary candidate in Birmingham Erdington ahead of…