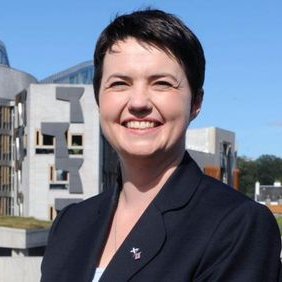 Sign up to LabourList's morning email for everything Labour, every weekday morning.
Theresa May's approach to immigration lies in tatters – according to Ruth Davidson, anyway. The Scottish Tory leader has launched a withering attack on key tenets of the Prime Minister's personal brand, which as we know hinges on punitive and unworkable immigration policies.
The main mark: May's infamous net migration target. The PM has long resisted calls to revise her ambition to cut immigration by the "tens of thousands" and to reconsider her inclusion of students, so despite the policy's integral flaws it's unlikely that Davidson's intervention will make much difference. But the Scottish leader's comments are devastating.
Davidson said: "I see neither the sense nor the need to stick to an immigration figure devised nearly a decade ago, which has never been met and does not fit the requirements of the country.
"Setting an immigration target reduced to the tens of thousands is one thing when unemployment is running over 8 per cent. Refusing to review it when the country nears full employment and sectors are reporting skills shortages is quite another.
"Even if that target were to stay, I see no reason why overseas students should be included within the numbers counted".
The criticism from May's own side comes as further problems have been found with the Immigration Act. The Guardian reports that one clause has been used to threaten highly-skilled migrants with deportation and reject their 'leave to remain' applications. The evidence used for the refusals has rested on "basic tax errors alleged by made by the Home Office itself", and Sajid Javid has been forced to put decisions on hold while UK Visas & Immigration reviews all the affected cases.
Ruth Davidson's speech will undoubtedly fuel speculation that she is preparing for a southern leadership bid, and there's talk amongst Labour members about how scared the party should be by the Scottish leader. But as others have pointed out, Davidson's path to No10 features many obstacles. Swapping her Holyrood seat for the title of MP in time to win a Tory leadership contest before the next election seems an impossible feat.
If the prospect were credible, though, not only would the Conservatives have provided the first female PM (and the second), but also the first lesbian. That would be enormous progress for LGBT visibility. Although the threat level is low, that it exists at all should concern the Labour Party.
Sienna @siennamarla
Sign up to LabourList's morning email for everything Labour, every weekday morning.
More from LabourList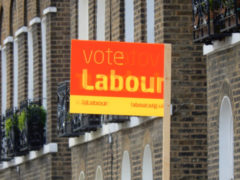 News
The frontrunner in the race to be the next BAME rep on Labour's ruling body has become the…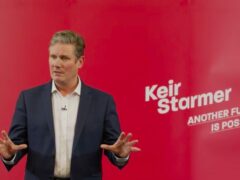 News
Labour leadership frontrunner candidate Keir Starmer has pledged to offer his two rivals in the contest, Rebecca Long-Bailey…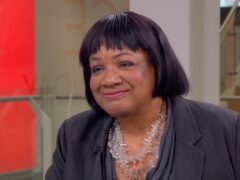 Video
Ridge on Sunday Labour leadership candidate Lisa Nandy talked about "Britney and buses", the future of the BBC and…