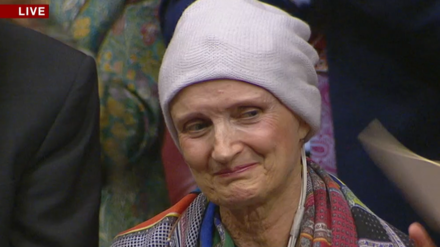 It is rare that the death of a politician elicits such an outpouring of sadness mixed with heartfelt tributes. I am not surprised that Tessa Jowell's death has done so, trending as it is on social media with comments and condolences from dozens of national and local politicians, journalists and media commentators, and people from the world of sport and public service. Every single one has recognised how special she was, and everyone is sending love and condolences to her family.
We will miss Tessa in the House of Lords. Her last appearance was during votes on the EU Withdrawal Bill – terribly frail but beaming with delight and enthusiasm as we went through the division lobbies.
Her bravery in bringing forward a debate about research and care for those with cancer was the last time Tessa spoke in the House, and there was a spontaneous standing ovation when she sat down. Answering that debate on behalf of the our benches as Shadow Health Minister was one of the most difficult speeches I have made – mainly because I didn't want to let Tessa down by weeping, when she was showing such bravery. I am very committed to taking forward her campaign to support the early diagnosis of treatment of cancer.
I first met Tessa when she was our candidate in the 1978 Ilford North by-election – a particularly bruising battle that saw some unpleasant and sexist media coverage. Tessa lost and again in the 1979 general election, but she had established her credentials as a tough and effective politician.
A qualified psychiatric social worker, Tessa was also one of the youngest ever Chairs of Social Services – aged 25 for Camden Council. She already had a reputation of a radical champion of people with mental illness and the elderly, and had a deep understanding of the challenges young mothers faced.
Her determination to reform our party did not diminish in the years before she became the MP for Dulwich in 1992, bringing her expertise to bear on our policy reforms and make Labour electable again. Tessa helped in the fight for all-women shortlists and could be counted on to offer personal support to young and female candidates and would-be candidates. And throughout, she was busy with her and David's family of five children.
It is completely understandable that Tessa said Sure Start was her proudest achievement. All her experience suggested that for all children to have the kind of opportunities enjoyed by our own, we needed to support parents from before babies were born and then invest in their early years. She was correct then, and history is proving her correct now.
I personally believe the tobacco ban and regulation, during Tessa's time as Public Health Minister, were as important and significant as her other achievements. Despite brickbats about "nanny statism" and hostility from both industry and some of our own politicians, she was right to be proud of the successful introduction of these reforms both here in the UK and the wider world. Those policies have saved countless lives.
But for many, the 2012 London Olympics will be Tessa's lasting legacy. In many ways the delivery of those games symbolises her vision, qualities and strengths. She understood they would be great for the UK, persuading a sceptical Tony Blair and others that it would be winnable, and helped build key alliances with local authorities, the sports establishment and media.
Anyone would be proud of just one of these many achievements. In Tessa's passing, we have lost a great Fabian socialist, feminist, exceptional public servant, kind, wise, witty and thoroughly lovely person. We need to find some way of marking her strengths and qualities.
Baroness Glenys Thornton is Shadow Health Minister in the House of Lords.
More from LabourList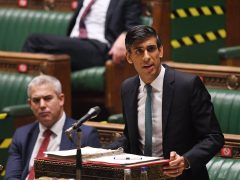 News
Rachel Reeves has declared that the resignation of Lord Agnew, over what the anti-fraud minister described as the…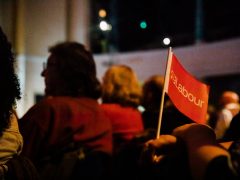 News
Martin Forde QC has sent a letter to members of Labour's ruling body today telling them that his…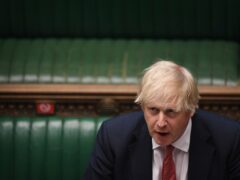 News
Boris Johnson has been warned that his government's planned increase in National Insurance contributions, which is set to…