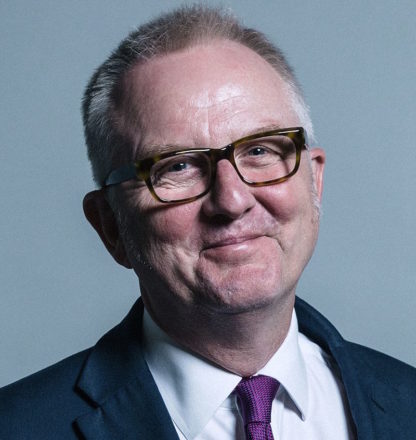 This month's tragic events on the Gaza border highlighted once again the plight of the Palestinian people and the urgent need for action to address it. As many have long warned, there was an inevitability to this explosion of violence. The risk of escalation remains, and this morning 25 rockets were launched from Gaza at Israeli civilian communities. One landed in a nursery, but fortunately children were yet to arrive.
Gaza is afflicted by grinding poverty, high unemployment and collapsing basic infrastructure, such as electricity, sewerage and clean water. Its overwhelmingly young population lack both hope and opportunity. There is plenty of blame to go round for this situation.
As Avi Gabbay, the leader of the Israeli Labor party, suggested in the aftermath of the violence, Benjamin Netanyahu's government has failed to utilise Israel's new relationships in the Arab world to advance a political solution. International donors, such as Qatar, Saudi Arabia, Kuwait, and the UAE have failed to honour the financial commitments they gave to aiding the reconstruction of Gaza after the 2014 war.
And since the collapse of John Kerry's peace initiative four years ago, the United States has placed the conflict in the box marked "too difficult". President Trump's decision to move the US Embassy to west Jerusalem, a unilateral move detached from any wider plan for negotiations to bring Israelis and Palestinians together, has exacerbated existing tensions.
But it would be wrong, as the Labour frontbench and many others on social media repeatedly did last week, to ignore the pernicious, deep-seated and major role played by Hamas in the desperate state in which Gaza finds itself. There are three things which we should all be clear about.
First, Hamas is no friend to the peace movement. Its wave of suicide bombings in the wake of Yitzhak Rabin's brave moves in the mid-1990s seriously destabilised the Oslo process and understandably heightened the fear of many ordinary Israelis that it was failing to bring the security which had been promised.
After Israel unilaterally withdrew its troops and settlers from Gaza in 2005, Hamas again sought to scupper any prospect of further steps towards peace. From 2001-14, more than 15,200 rockets and mortars – an average of three each and every day – were launched from Gaza into Israel, many landing in civilian areas. And, what's more, 11,600 of these attacks followed Israel's pullout from Gaza.
Second, Hamas is no friend to the Palestinian people. Hamas's brutal decade-long rule of Gaza, commenced with its bloody coup against the Palestinian Authority, the murder of its political opponents, including throwing them off high-rise apartment buildings and conducting public executions. These actions proved to be a precursor to the imposition of a brutal Islamist dictatorship. It has trampled on civil rights and an independent media, oppressed women and persecuted the LGBT community.
Its terrorist activities led both Israel and Egypt to impose strict controls on the movement of people and goods in and out of the strip, although it is worth noting that while 1,000 Gazans on average pass into Israel each day via the Erez crossing, the Rafah crossing into Egypt was open for a total of only 35 days last year.
Efforts since last autumn by Egypt and President Mahmoud Abbas to bring Gaza back under the control of the Palestinian Authority have once again foundered on Hamas' insistence – in direct contravention of the Oslo accords – that it keep its weapons.
Hamas has also repeatedly shown scant respect for the lives of the Palestinian people. During the 2014 war – the result of its kidnapping and murder of three Israeli teenagers and a ramping up of rocket attacks on the Jewish state – it deliberately placed launchers in schools and hospitals. Last year, the Red Crescent revealed that it had deliberately fired rockets from a position in front of a field hospital. As the Muslim charity's secretary-general, Mohamed Ateeq Al-Falahi, put it: "What hurts is that the betrayal came from our own people … This shows [Hamas'] wicked intentions and how they sacrificed us. They always claim the enemy targets humanitarian envoys, but the betrayal came from them."
Hamas has subsequently diverted materials meant for reconstruction to its network of terror tunnels, succeeding in replacing 15 of the 32 Israel destroyed during the 2014 conflict. These tunnels are major works of construction; some contain rooms for resting, showers and dining areas. Hamas is believed by Israeli and Palestinian sources to spend £79m per year – around 20 percent of its budget – on its military wing, with £32m alone spent on digging tunnels. It is estimated that the cement used on the 32 tunnels Israel targeted in 2014 could have built two hospitals, 20 clinics, 20 schools or 100 nurseries.
The tunnels are also strategically placed in areas designed to maximise civilian casualties in the event of another war. Last year, it was revealed that new tunnels had  been discovered beneath an apartment block and family home and even connected to a mosque. The UN Palestinian refugees agency, UNRWA, announced that it had discovered another tunnel belonging to Hamas under one of its schools. Five months ago, a tunnel under the Kerem Shalom crossing, the main route by which humanitarian aid reaches Gaza, was uncovered.
Finally, Hamas is no friend to the Jewish people or their state. Underpinned by a deeply antisemitic ideology (its 1988 charter endorses the notorious Protocols of the Elders of Zion), it is committed to wiping Israel from the map. In its place it wishes to build an Islamist state allied to Iran. Its mission – "to liberate every inch of Palestine, and restore its Islamic, Arab, and humanistic identity", as a May 2017 policy document put it – has no place for compromise, let alone reconciliation.
The "March of Return" was originally intended as a peaceful series of demonstrations by Palestinian grassroots groups to mark the 70th anniversary of the founding of the State of Israel. It is utterly unsurprising that Hamas should have attempted to divert attention from its own unpopularity and failings by seizing control of it and using it as a cover to launch violent attacks against Israel. The original organisers of the protests attacked Hamas' effort, suggesting: "We want to send a message that we want to live in peace — with the Israelis. We're against stone throwing or even burning tires."
Hamas does not share the reticence of some British politicians to state its aims. In March, at the outset of the protests, Hamas' leader in Gaza, Yahya Sinwar, declared: "The March of Return will continue… until we remove this transient border", vowing that the people of Gaza will "eat the livers of those besieging" them. He also made clear the group's rejectionist approach. "We are here to remind that there is no peace with the enemy and any attempt or plan will not compel us to make peace with them."
On the eve of last week's protests, Hamas used social media to post pictures and maps showing the shortest route from the border fence to nearby Israeli communities should any demonstrators breach the border. Nine border communities lie between 0.4 km and 3 km from the fence, including Nir Oz, which I have had the pleasure of visiting. Hamas' intentions – to once again murder Israeli civilians – were all too clear.
Hamas has matched words with action. During the seven weeks of protests, its operatives have repeatedly fired at Israeli soldiers and hurled firebombs at them, attempted to plant bombs along the border fence and launched flaming kites laden with fuel across the fence, aimed at setting agricultural land alight. Eight of the casualties last Monday were members of two Hamas cells who penetrated the border fence, opened fire on Israeli troops, and died in the subsequent gun battle.
Hamas itself has claimed that 50 of the 62 people who died were its members; Islamic Jihad has said a further three members of its Saraya al-Quds military wing were killed by Israeli forces. This point was driven home by Mahmoud al-Zahar, the co-founder of Hamas and a senior member of its leadership, who said over the weekend that the terror group was "deceiving the public" and using a "clear terminological deception" when it spoke of "peaceful resistance".
Nor has Hamas shown any concern for the needs of those injured during the protests. Despite shortages at hospitals, two shipments of medical supplies from Israel were turned back by Hamas on Wednesday after they entered Gaza via the Kerem Shalom crossing. Fourteen trucks of food and diapers were also reportedly refused entry. The crossing itself – which contains the fuel lines which bring gasoline and diesel into Gaza – has suffered significant damage three times at the hands of Hamas-directed Palestinian rioters in the past two weeks.
The causes of Gaza's plight are complex and so are the solutions required to address it. Pretending otherwise – and ignoring the principal source of them, Hamas – may make for useful political point-scoring. But it does nothing to assist the people of Gaza or advance the search for peace, reconciliation and coexistence.
Ian Austin is MP for Dudley North.
More from LabourList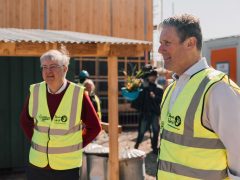 News
Mark Drakeford, the Labour leader in Wales and First Minister of Wales, has called for internal party reforms…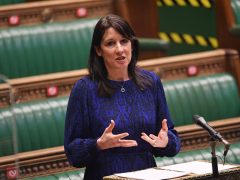 Comment
Rachel Reeves put some more flesh on the bones of Labour's economic policies today. While we await Boris…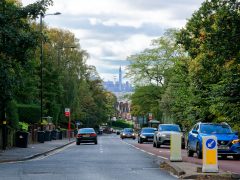 News
Labour has set out its selection timetable for choosing a new parliamentary candidate in Birmingham Erdington ahead of…