The news that the Electoral Commission has set aside an £829,000 contingency budget for a possible European parliamentary election next year has certainly upset Tory Brexiters.
They are happy with the electoral status quo of the binary 2016 referendum result, with British MEPs marooned on a mandate that goes back to 2014. Not that the current crop of British MEPs are able to do much to make the case for a Brexit, which will protect the interests of Labour's core vote.
The pro-Brexit parties hold 44 of the 73 British seats. The biggest Brexit group is UKIP with 24 members who are noted for their non-attendance and non-involvement. The Tories are isolated from the mainstream European Christian Democrats, who used to be their natural allies, and therefore have little influence. Labour has just 20 MEPs.
The utter confusion that has enveloped political thinking in UK about Brexit is obscuring the many issues that confront Labour's core working class constituency. Many of us will lose out big time if the deal is botched.
There is talk of a transition period because negotiations are unlikely to be completed by March next year. We can't just leave those negotiations in the hands of ministers and unelected officials from a badly damaged UK government. It may be that the UK will be obliged to hold elections anyway. But we should be clear that if the UK is effectively in the EU beyond March 2019, then the UK should have representation in the European Parliament.
The 2019 European parliamentary elections would give Labour a brilliant opportunity to make our case to the British people. There is no question of such elections effectively becoming a second surrogate referendum, but they would enable us to set out our stall and ask for a fresh mandate to ensure that our voters' interests are protected. We must, however, maintain a position that allows us to walk away from Brexit if it will damage our class interests.
Within the European Parliament, newly mandated British Labour MEPs would be able to speak for working-class people. People have many of the same concerns in Birmingham as they do in Bologna, Bruges or Bratislava. We need international solidarity in the face of globalisation: the EU offers that opportunity, and that's one of the reasons the neoliberals want to destroy it.
In terms of British politics, a strong showing in such a national vote would give a clear indication of Labour's direction of travel towards government. If the Electoral Commission are making contingency plans for a European Parliament election, so should the Labour Party.
David Hallam is a former MEP for the West Midlands.
More from LabourList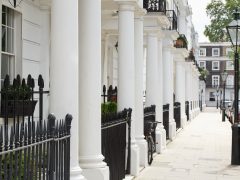 Comment
If you fancy a look at how the other half live, just take a stroll down Phillimore Gardens,…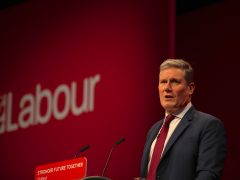 Comment
In 1997, Tony Blair swept to victory on a wave of optimism, declaring: "A new dawn has broken,…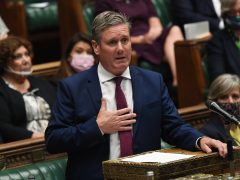 News
Keir Starmer's personal net approval ratings in the 'Red Wall' have fallen to its lowest level since September,…