Polling stations opened at 7am in Ireland today as the country holds a historic referendum on abortion rights. Will they vote to repeal or retain the clause in the Irish constitution, the 8th amendment, which prohibits abortion in almost every situation? Currently, seeking or providing abortion – even in cases of rape, incest and fatal foetal abnormality – risks up to 14 years in prison.
Lots of Labour activists have been involved with the 'Yes' campaign. "Hundreds of Labour members have flown to Ireland, potentially sharing the same plane as a woman returning home after having a safe abortion," Kirsten Kurt-Elli writes for LabourList today. "Even more have helped fund the journeys home of Irish expats from across the world."
#HomeToVote, which has connected voters needing help to fund their journey with donors, shows just how far women have travelled to cast their ballot. "I'm crying at people all over the world heading home so women can be liberated," tweeted Jess Phillips. "#HomeToVoteYes has got me very emotional this morning. Never underestimate the power of the vote," Dawn Butler said.
Let's not forget that further changes might be coming to the UK too. There's progress to be made as visitors to abortion clinics are still harassed by anti-choice protesters – Ealing Council may not be the last to introduce a safety 'buffer' zone. And our laws are still stricter than those in Canada and the US, where abortion is allowed 'on demand'. Under the Abortion Act 1967, the termination must be signed off by two doctors and it remains officially restricted to cases of rape, fetal defects or where maternal life or health is at risk.
Crucially, the Abortion Act has never applied in Northern Ireland. In 2008, Harriet Harman, then leader of the Commons, reportedly blocked a move to change that. Diane Abbott, who tabled the amendment, said at the time: "It seems to me that this programme motion and particularly the order of discussion is a shabby manoeuvre by ministers to stop full debate on some very important matters."
"If we do not debate my new clause today, women in Northern Ireland will lose the opportunity to have the rights that women in the rest of the UK have enjoyed for 40 years. They will lose that right for a generation."
There will be an exit poll at 10pm, but vote counting won't start until Saturday morning, so the final result will be revealed tomorrow afternoon. Following a hostile campaign, the outcome is expected to be close. Taoiseach Leo Varadkar says the referendum is a "once in a generation decision": if Irish voters pass up this opportunity to overturn a near-total ban on abortion, it's lost for at least 35 years. Turnout is key.
As Kirsten Kurt-Elli says, nine Irish women will have travelled to England to terminate a pregnancy yesterday. Those may have been the last lonely, painful return flights booked due to Ireland's punitive abortion laws.
Sienna @siennamarla
Sign up to LabourList's morning email for everything Labour, every weekday morning.
More from LabourList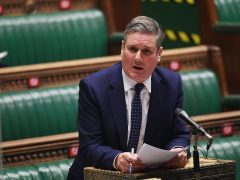 News
Keir Starmer has been urged in an online meeting of the parliamentary party tonight not to ditch the…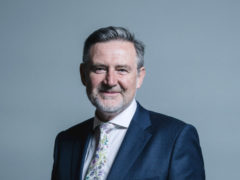 Comment
Tonight will be like old times. The lobby correspondents gathering outside Committee Room 13. Ears pressed to the…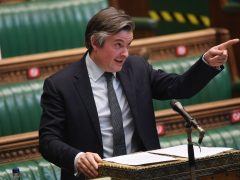 News
Jonathan Ashworth has said the spread of the Indian variant in the UK could have been avoided while…