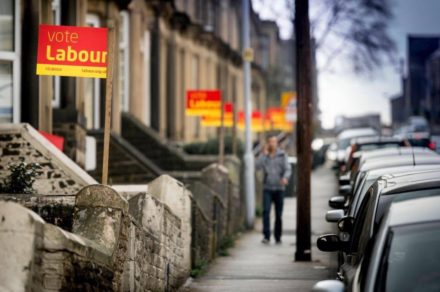 Heidi Alexander is off to City Hall to become Sadiq Khan's new deputy mayor for transport, leaving the safe Labour seat of Lewisham East up for grabs.
Alexander, who has worked with Khan before as chair of his London mayoral campaign in 2016, is best known for her campaigning work on Brexit as co-chair of the Labour Campaign for the Single Market and leading supporter of Open Britain – and for resigning from the shadow cabinet in 2016, a move that sparked the second leadership contest.
In June, the Corbynsceptic MP increased her majority last year to a hefty 21,123 votes. Her departure offers a crucial opportunity for an enthusiastic Jeremy Corbyn supporter to join the PLP.
Labour's national executive committee will be responsible for the shortlisting process, as is customary for by-elections.
No official date has yet been set for the by-election, but it is expected to be held in late June.
Phyll Opoku-Gyimah @MsLadyPhyll
'Lady Phyll', as the trade union official and co-founder of UK Black Pride is known, has been touted as a frontrunner. She has already been endorsed by writer Shon Faye and Scottish TUC President Lynn Henderson (Opoku-Gyimah is on the TUC's race committee). In 2016, the activist turned down an MBE, telling DIVA magazine she had to "stand by my principles and values" as a "working class girl" and "out black African lesbian".
Update (Sunday 13th): Lady Phyll has pulled out of the selection race, citing family circumstances.
Sakina Sheikh @SakinaZS
Exactly five minutes after Alexander tweeted that she would be standing down as an MP to take up a new role in City Hall, Sakina Sheikh announced her bid. The Lewisham councillor was only elected for the first time last week, but she is widely seen as the frontrunner. It would seem that Sheikh is getting a considerable amount of local backing from left-wing members, as well as Momentum nationally.
I am putting myself forward to be the next Labour Candidate in Lewisham East. Lewisham has been home my whole life, and I would be proud to represent the vibrant and diverse communities here. My statement is below: pic.twitter.com/Jp4FJyg5cU

— Sakina Sheikh (@SakinaZS) May 8, 2018
Abena Oppong-Asare @abenaopp
The Lewisham local and former deputy leader of Bexley Council announced her interest on Monday morning and quickly received the backing of Tom Copley, Adam Langleben and Sarah Hayward. The Corbynsceptics have found a candidate who could make it onto an all-BME women shortlist. This will make it more difficult for the NEC not to offer the "broad political choice" local members have been asking for.
Lewisham East needs a strong voice to stand up for it against this Tory government. I know the hard graft of opposition. I want to be that voice. I want to help deliver a Labour government for the people of Lewisham East and the country. #LewishamEast pic.twitter.com/jlsLLsIeUD

— Abena Oppong-Asare (@abenaopp) May 14, 2018
Brenda Dacres @Brenda_Dacres
Another Lewisham councillor has declared her candidacy. Dacres, who has represented New Cross ward since 2014, describes herself as a "Windrush daughter" and "proud single mum". Her statement includes a reference to the Tories' "hard Brexit agenda" – remember that the way the Lewisham East candidate feels about Brexit is key ahead of all-important votes coming up in the Commons.
I'm standing to be Lewisham East's next Labour candidate. Here's why 🌹 pic.twitter.com/b674eKC5T4

— Brenda Dacres (@Brenda_Dacres) May 9, 2018
Sarah Sackman @sarahsackman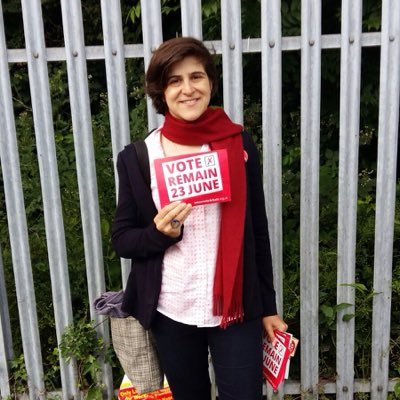 LabourList understands that a number of people, including sitting MPs, have approached Sarah Sackman to encourage her to put herself forward for the seat. The Jewish Labour Movement vice-chair has experience as a parliamentary candidate, having stood in the Barnet seat of Finchley and Golders Green in 2015. She didn't win, but her campaigning efforts no doubt laid the ground for incumbent Tory Mike Freer's much-reduced majority last year. Will she be shortlisted by the NEC? That depends whether the officers choose to heed CLP members' calls for a "broad political choice".
Nadine Houghton @nadinehoughton1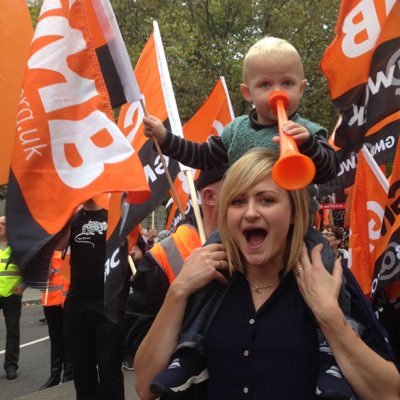 The GMB organiser was one of the first to be tipped to be a contender. But LabourList hears that Houghton has already been told she won't be included in the NEC shortlist, which will be an all-BAME women list of candidates. Red Roar reports that Houghton is a former member of the Socialist Party (previously, Militant).
Claudia Webbe @ClaudiaWebbe 
The NEC member and Islington councillor is a key Corbyn ally known for her anti-racism campaigning. Webbe worked for Ken Livingstone while he was Mayor of London and in 2006, when he was suspended after reportedly comparing a Jewish reporter to a Nazi guard, she wrote a letter to the Guardian emphasising his "history of work in the anti-racist movement". Her links to Livingstone may hurt her chances as it is widely expected that he will be expelled from the party in the next few weeks.
Luke Akehurst has pointed out that if Webbe becomes an MP, Bex Bailey would replace her on the NEC.
I am standing to be the next Labour candidate for Lewisham East. I have recused myself from the NEC process. I have not been involved. Lewisham East is a vibrant and diverse constituency and I would be proud to be its next Labour MP. Here is why I am standing and who I am pic.twitter.com/nqXRx0tPWn

— Claudia Webbe (@ClaudiaWebbe) May 10, 2018
Joe Dromey @Joe_Dromey
The Lewisham councillor and IPPR research fellow is also the son of Labour MPs Jack Dromey and Harriet Harman. The 'Red Prince' is thought to have a keen interest in the race, but his chances are highly likely to be scuppered by an all-woman shortlist, if not an all-BAME women shortlist.
Update: Dromey has now declared his bid.
Next week, Labour members in Lewisham East will decide who will be our candidate in the by-election. I will be putting myself forward. Here's why… 🌹 #ForTheMany pic.twitter.com/6pf8Tyvjh9

— Joe Dromey (@Joe_Dromey) May 10, 2018
Kevin Bonavia @kevinbonavia
Another Lewisham council cabinet member seen as a Corbynsceptic, Bonavia's name was one of the first floated. The solicitor and Fabian has stood for parliament before – he was selected as a PPC for the Tory-held Essex seat of Rochford and Southend East, but incumbent MP James Duddridge increased his majority that year to over 11,000 votes.
Update: Bonavia announced his interest on Thursday.
The process for choosing Labour's candidate as next MP for Lewisham East begins today. Local members should have a wide choice of potential candidates with a genuine connection to our community. Here's why I'm standing. #ForTheMany 🌹 pic.twitter.com/9SZkdCsZXy

— Kevin Bonavia (@kevinbonavia) May 10, 2018
Katy Clark @KatySClark 

Although she is currently heading up the all-important democracy review and works as Jeremy Corbyn's political secretary, it is thought Clark has been keen to return to the Commons since she lost her seat North Ayrshire and Arran to the SNP's Patricia Gibson in 2015. In fact, she put herself forward for Leigh last year, followed shortly by Rochdale (after Simon Danczuk was blocked from standing) but pulled out both times.
This article was amended on Sunday 13th May to clarify Claudia Webbe's comments about Ken Livingstone.
More from LabourList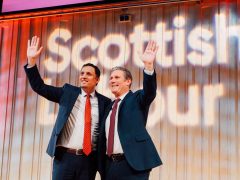 Daily email
Rutherglen: Will Labour win – and would it really signal Scottish revival? Starmer is hitting the campaign trail…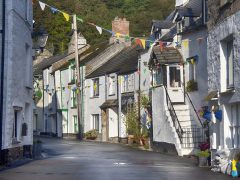 Comment
Labour has promised a 'Take Back Control Bill' in the first King's Speech. Aimed at England, it must…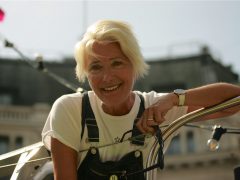 News
Almost 100 climate activists, experts and campaigners from around the world have written to Labour leader Keir Starmer,…