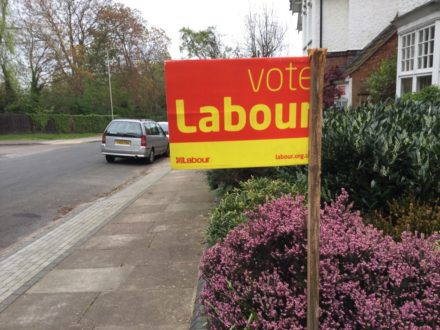 John McDonnell's parting words on the BBC Elections programme tonight have been to "sit back and look objectively at the results".  That's precisely what I've been doing in analysing early results. I'm dismayed that so far Labour have only gained Plymouth Council after a quarter of seats have declared.
I didn't have local elections at home so I've been campaigning in recent weeks in Birmingham, Coventry, Newcastle-under-Lyme, Lambeth, Watford and Barnet. I've been busy engaging voters about the weaknesses in this divisive Tory government.
The wicked treatment of the Windrush generation is seen by many as the tip of a toxic iceberg of the hostile environment deliberately created by Theresa May. The internal Tory party shambles has seen the government a year after triggering Article 50 without a clue about what Britain's trading relationship needs to look like post-Brexit. Our economy is witnessing anaemic growth while wages stagnate, our councils continue to be starved of cash and public sector workers struggle on a decade long pay freeze.
Many councils and metropolitan areas are yet to count and declare, but we have early results to consider, mainly in towns up and down the country. They are exactly the battleground seats where Labour needs to be trusted in town halls, as well as providing a platform for the key parliamentary seats we need to gain.
To take the keys to Downing Street, we need to appeal to Conservative voters, and get them into the Labour pile. Labour doesn't win without the East and West Midlands, Essex marginals, and M4 corridor seats. Yet the truth is that with a hopelessly inept and divided government, Labour isn't making the in-roads needed. We haven't gained Amber Valley, Swindon and Walsall (where we were in sight of taking control of councils), Nuneaton and Bolton (where we have lost seats), and Peterborough and Basildon (where the Conservatives have taken control of councils).
I am sure by tomorrow afternoon, we will be drawing comfort from the London council results. But let's remember, there are only 73 parliamentary seats in London and we already hold 49 of them. The road to Downing Street runs through towns across the country, exactly the places we haven't won so far.  That includes parliamentary seats such as Harlow, Basildon, Amber Valley, Swindon North, Swindon South, Nuneaton, Cannock Chase, Walsall North, Stourbridge and Halesowen & Rowley Regis. Crucially we need to take back Dudley South where last month Jeremy Corbyn launched Labour's local election campaign.  A 10 per cent swing from Conservatives to Labour delivers that seat for Labour, yet in Dudley the only gains were for the Conservatives at UKIP's expense.
However the numbers stack up at the end of the night, we know that we are still some way short in target seats we need to win.
Britain faces a series of challenges that the next Labour government will inherit. We need radical solutions to deal with these, make us fit for the future and to reduce inequality, fight injustice and deliver a fairer society. But electorally, we face a massive challenge. Labour needs to ask searching questions about where we're going wrong.
John Lehal is a Labour party activist.
More from LabourList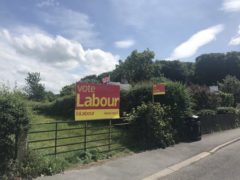 Comment
One thing that seems conspicuous by its absence is any analysis of the recent local government elections at…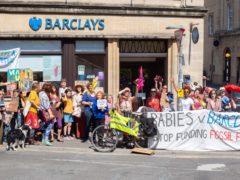 Comment
When the UN Intergovernmental Panel on Climate Change report was released last year, telling the world that we…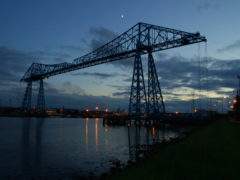 Comment
On Thursday 2nd May, Middlesbrough, an industrial town in the North East, returned an independent mayor – a…