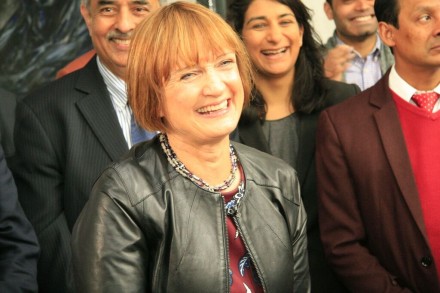 Labour peer and former cabinet minister Dame Tessa Jowell has died aged 70 after being diagnosed with brain cancer last year.
This morning party members, journalists and politicians paid tribute to the former MP for Dulwich and West Norwood, remembering her achievements and sharing stories of their memories together.
Tessa Jowell first entered politics as a Camden councillor in 1971. The 23-year-old had expected to lose in the new Swiss Cottage ward, but unexpectedly topped the ballot and at just 25, she became Camden's Chair of Social Services.
I knew Tessa Jowell from the days she was Chair of Social Services at Camden Council. She displayed then what she displayed throughout her life-compassion, principle and absolute dedication to every cause she held dear.

— John McDonnell MP (@johnmcdonnellMP) May 13, 2018
She went on to stand in the 1978 by-election and 1979 general in Ilford North, but lost both times to the Conservatives. The constituency is now represented by Labour's Wes Streeting.
Love these photos of Tessa on the campaign trail in Ilford North – she stood here in the 1978 by-election and 1979 general. ❤ pic.twitter.com/ojg4hh2QQD

— Wes Streeting MP (@wesstreeting) May 13, 2018
In the early 1990s, Dame Tessa was selected to fight Dulwich as a parliamentary candidate. She won the seat from the Tories at the 1992 general election with a slim majority of just over 2,000 votes.
She was appointed as an Opposition Whip and Shadow Minister for Women while Labour was in opposition, then became Secretary of State for Culture, Media and Sport in 2001. In this role, she was responsible for setting up media regulator OFCOM.
A strong supporter of then-Prime Minister Tony Blair, Dame Tessa was reported to have said she would "jump under a bus" for him.
When Gordon Brown took over, she was demoted from her cabinet role but retained her Olympics portfolio. London's successful bid to host the 2012 Olympics would become one of Dame Tessa's most notable achievements.
On her birthday in September 2017, she revealed her battle with cancer and pledged to campaign for improved cancer treatment.
Thank you for so much love and support on my birthday. More people living longer better lives with cancer is my birthday pledge pic.twitter.com/VPvvFrwDQS

— Tessa Jowell (@TessaJowell) September 17, 2017
Dame Tessa gave a moving speech in the House of Lords in January, in which she expressed her hope that "we can live well with cancer, not just die of it". It received a rare and emotional standing ovation.
In a statement released today, her family said: "Tessa, who was 70, was diagnosed with a gliobastoma multiforme brain tumour in May last year, suffered a haemorrhage on Friday, and had been in a coma since then.
"In addition to chemotherapy and radiotherapy, in recent months doctors tried innovative new treatments, which Tessa gladly embraced, but sadly the tumour recently progressed very quickly."
Labour leader Jeremy Corbyn marked her death on Twitter:
Devastating to hear the news of Tessa Jowell's death. From Councillor to Cabinet Minister, her achievements were huge, including helping to bring the Olympics to London. Her strength in raising awareness of her illness and fighting for better treatment for others inspired us all

— Jeremy Corbyn (@jeremycorbyn) May 13, 2018
Appearing on the Andrew Marr Show this morning, former Labour director of communications and godfather to Dame Tessa's children Alastair Campbell said: "She really is the best of politics, the best of humanity, and as Tony Blair said this morning, there really aren't many like her."
He described her as a "positive life force who never stopped smiling".
Former acting leader of the Labour Party Harriet Harman, who lived in Dame Tessa's constituency and represents neighbouring seat Camberwell and Peckham, celebrated Dame Tessa's politics of "smiling not shouting".
For Tessa Jowell the personal and the political were intertwined – from Sure Start to the Olympics. Befriending people & persuading them to back progressive causes. A politics of smiling not shouting! True Labour but reaching cross party. RIP pic.twitter.com/ZG7gwr93CH

— Harriet Harman (@HarrietHarman) May 13, 2018
Labour MPs and others recognised her warm personality, strong sense of compassion and dry sense of humour.
Deeply saddened by this news. There's not so much kindness in politics that we can afford to lose someone who had it in abundance. Decent, dry-humoured, compassionate, clever Tessa, we will miss you. https://t.co/st63fEp1QT

— Karen Buck (@KarenPBuckMP) May 13, 2018
Think of Tessa for her achievements: Sure Start, London 2012, British culture. Or think of her for who she was: kind, dedicated, calm, an absolute class act. Either way, Tessa Jowell is irreplaceable. So much love to her family.

— Alison McGovern (@Alison_McGovern) May 13, 2018
I met Tessa Jowell in 2015 when she was campaigning for the mayoral nomination. I told her how much I liked the collarless leather jacket she always wore. She said, 'it's M&S. And you never see me and Mary Portas in the same room, do you?!

— Linda Grant (@lindasgrant) May 13, 2018
The amazing thing about Tessa Jowell was that literally no one had a bad word to say about her. Rare in any walk of life, unique in politics

— Ian Austin (@IanAustinMP) May 13, 2018
Colleagues on the red benches also paid homage to her legacies, including her work in the House of Lords.
Totally heartbroken to learn that dear friend, sister and comrade @TessaJowell has died. Love to David and the family. Tessa leaves a huge legacy and we must all continue her last campaign to improve the lives and future of those with cancer.

— Glenys Thornton (@GlenysThornton) May 13, 2018
Tessa's tireless campaigning to support & help those living with cancer was inspirational. She leaves that legacy and so much more. We will treasure wonderful memories of a true friend and a great colleague. Sincere condolences to David and her much loved family.

— Angela Smith (@LadyBasildon) May 13, 2018
Tessa – the light that never went out. Her life and her death was about delivering all of herself for other people. She was so loved. Her death is utterly devastating. Privately and publicly we are all so diminished by her loss and enriched by what she gave us.

— Charlie Falconer (@LordCFalconer) May 13, 2018
Journalists joined parliamentarians on Twitter in sharing fond impressions and memories.
Desperately sad about death of Tessa Jowell. She was an increasingly rare person in politics: principled, caring, and honest, with a proper sense of public service. And very funny. I will miss her

— Robert Peston (@Peston) May 13, 2018
Sad to hear about Tessa Jowell today. She was a really lovely person, always took time to talk to me when I was the most junior of junior lobby reporters. Inspirational to the end.

— Joe Watts (@JoeWatts_) May 13, 2018
RIP Tessa Jowell

The heart of a lion, the soul of an angel. Her dedication to public service should be an inspiration to all who would follow her into parliament pic.twitter.com/1kSV9zK5Q0

— Kay Burley (@KayBurley) May 13, 2018
Tessa Jowell was a person of rare beauty. Principled, passionate and sincere in public she was all three in private where she was also kind, mischievous and very funny. I don't know if I ever met anyone in politics I liked more.

— Philip Collins (@PCollinsTimes) May 13, 2018
What a wonderful woman Tessa Jowell was. Like so many others I was knocked back by the force of her kindness when we first met. She was properly tough but properly good and a proper inspiration.

— Isabel Hardman (@IsabelHardman) May 13, 2018
More from LabourList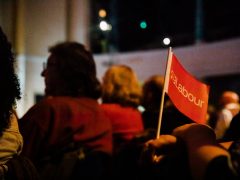 News
Martin Forde QC has sent a letter to members of Labour's ruling body today telling them that his…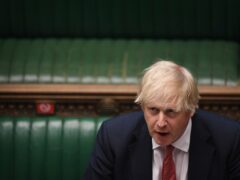 News
Boris Johnson has been warned that his government's planned increase in National Insurance contributions, which is set to…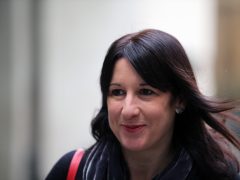 News
Rachel Reeves has declared that a "big swathe or nationalisation" would not be the priority of a future…