I am standing to be a member of Labour's national executive committee, alongside Luke Akehurst, Johanna Baxter, Jasmin Beckett, Eda Cazimoğlu, Gurinder Singh Josan, Marianna Masters, Heather Peto and Mary Wimbury.
Despite the gains made in last year's general election, we experienced losses in several seats within our traditional heartlands, and despite increasing majorities of Labour MPs in many seats, in other areas majorities were dramatically reduced. In my home city of Sheffield, despite huge increases in our vote share and the Labour gain in Sheffield Hallam, in the north of the city in Penistone and Stocksbridge constituency, Angela Smith's majority was drastically reduced to just 1,322.
I am a proud council tenant. When sampling at the general election count, I was horrified to discover that on estates like mine – even on the estate where I live – in traditional working class areas where some people joke about us weighing the vote rather than counting it, many people voted Tory. They voted for the party that caused the personal crises that those same residents experience every day.
If we are to win the next general election, whenever it is called, we need to understand why this happened. But there are voices within the party that aren't being heard purely because they don't have a place in the room where the discussions are taking place.
When I was elected to Sheffield City Council in 2016, turnout in my ward was 23 per cent. This isn't unusual in my area. I represent one of the most deprived wards in the country, and people are just in despair. There are two issues here, both relating to our traditional core voters: low turnout, and switching to the Tories. These are two symptoms of the same problem – we've lost the trust of our core voters.
It would be a mistake to think that low turnout exists because people don't have any opinions. When they say they see no point in voting, or that we're all the same, they're not so much talking about our policies as about their perception of our motivations – they believe we're all in it for ourselves.
Our policies aren't the problem. The problem is that we need to overcome the trust hurdle. Our core voters don't believe that we can deliver on our promises because they are still taken in the Tory accusation that we mishandled the economy – an accusation we haven't refuted as well as we might.
Every time we refer to the mistakes of previous Labour governments, we are conceding to the opposition. If we expect the electorate to put their trust in us, to have faith in us, then perhaps we should have more faith in ourselves. Labour governments achieve great things. Rather than dwell on our perceived failures, we should be proud.
We have a responsibility to the millions of people who desperately need a Labour government to deliver one. The Tories' appalling record should give us a commanding lead, but instead we are neck-and-neck or polling below them. We can't afford to lose another general election, whenever it happens. The electorate can't afford it.
The NEC should bring together people from across the country. We need to have a full and frank discussion that draws upon the varied experiences and results across the country. Membership in less affluent communities tends to be low. For those of us who do speak out, we have our own internal hurdles to contend with. Then there are issues of cost, time, juggling responsibilities.
The system of election by a single OMOV ballot across the whole country for all CLP delegates to NEC skews the ruling body disproportionately in favour of the South East and London, where membership is at its highest level. Nobody wants to take these voices away, but we need to add more to the mix. That is why we are proposing regional delegates for the NEC, which will allow voices from across the country to be heard and ultimately strengthen our movement.
Lisa Banes is a councillor in Sheffield. She is standing for Labour's NEC.
More from LabourList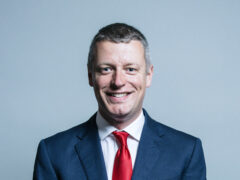 Comment
As a maritime nation our prosperity has been linked to the sea for centuries. From Drake to Darwin,…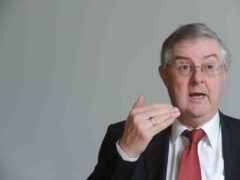 News
Welsh Labour leader Mark Drakeford will use his conference speech to call for a new union to reunite…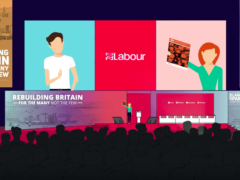 Comment
Hi, I'm Dan. I'm 21, and I'm from Tower Hamlets. I've been a Labour member for four and…