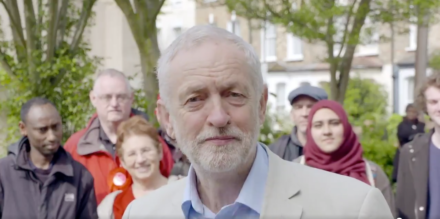 That gloriously sunny bank holiday is over – but the fun doesn't stop here. Writing for LabourList today, Owen Jones flies the flag for Momentum in reaction to the local elections results, while Luke Akehurst offers a thorough number-crunching analysis.
Momentum has come under fire over the last few days. After berating the Jeremy Corbyn-supporting group for not doing enough campaigning, those same critics are now accusing the activists of campaigning too much, or in the wrong places. In Haringey, where Momentum members were selected to replace Claire Kober supporters as council candidates, the new (reduced) Labour group is choosing its new leader and the process is thought by the press to deserve a high level scrutiny.
Owen Jones has been working with Momentum to create the 'Unseat' campaign, which sees him visit key marginals and attract hundreds of activists for mass door-knocking sessions. He says that far from putting off residents in Westminster, as suggested by the Tories, the grassroots group's campaigning was "absolutely critical" to the gains Labour made last week. The writer and activist promises to "escalate" and "expand" the effort – because "campaigning works".
What people really want to know is what the local elections results tell us about the next general election. There are some caveats to bear in mind: the turnout for local elections is lower and different, attracting older voters; ultra-local issues are more likely to dominate, producing odd outcomes such as in Sunderland; these elections were held in England only. And of course last year the local results were fairly dismal, with the Tories even winning Tees Valley, yet a month later Corbyn led the party to a surprisingly good result.
But there's no harm in trying to identify trends, and that's where Luke Akehurst's incredibly useful analysis comes in. His probing shows a further entrenchment of the patterns seen in the 2017 general election.
Did Brexit have an impact? The Tories lost control in Remain-voting Trafford, while Labour won in Leaver Plymouth and made a little progress in Swindon despite the voter ID trial but missed out in Calderdale and Dudley and lost Derby and Nuneaton. If voters are still casting ballots along Brexit lines, that may be most worrying for Theresa May. Either the Prime Ministers disappoints Leavers by going soft, or (under pressure from Boris Johnson, who today calls her customs partnership proposal "crazy") forces through a hard/no-deal Brexit that will inevitably lead to an electorally difficult economic downturn.
The local elections results were not a disaster for Labour. In and of themselves, they were good, and in London they were great – and we would all be saying so had expectations not been allowed to soar. Labour figures are saying the party secured its best results in London since 1971 and has shown it continues to build on its 2017 gains.
So why was I a little disappointed by the results? Not because I thought we'd win Wandsworth, Westminster or Kensington and Chelsea(!). Labour didn't hit the reasonable targets I had set for a 'good night': winning Barnet and making some progress in the suburbs and Leave-voting towns. Instead, the results put the party's weaknesses into sharp focus. To tackle those problems, Labour must put petty in-fighting aside, take clear action on antisemitism and come together to think carefully about its other electoral challenges.
Sienna @siennamarla
Sign up to LabourList's morning email for everything Labour, every weekday morning.
More from LabourList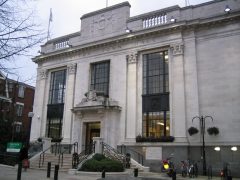 Comment
The government's laissez-faire easing of lockdown restrictions has truly shown whose side it is on – profit over…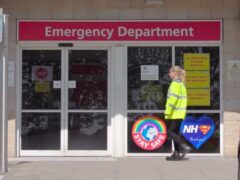 News
Trade unions representing health workers have called on the government to turn the 'Clap for Carers' movement into…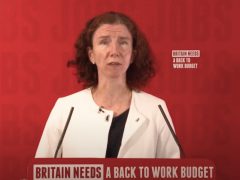 News
Labour's Anneliese Dodds has advised the government to look at using wealth taxes to fund the UK's coronavirus…