I spent a long time trying to get elected as a local councillor, so I think it's fair to say that local government is important to me. I have seen good councillors and bad, and always believed that if I was ever fortunate enough to be elected into office I would be one of the former. I hope at least that I am going in the right direction.
Sadly within a month of being a councillor – I was elected in a by-election back in March – I found out how frustrating being a district councillor actually is, even when you're the party in power locally. First, there's the obvious issue of jurisdiction. Every time I knock on a door and someone complains about the dreaded pot holes I have to explain to them ever so politely that they have the Tory-led county council to thank for the state of their roads, and also some footpaths. In truth, I didn't even know during the election campaign which footpaths were Harlow's and which were Essex's. Even now when I report casework I sometimes get a note back from one of our council officers informing me this isn't anything we can solve directly! Across the country, we need to communicate this message. Labour-run local authorities are being blamed for cuts to services or increased taxation when in fact the blame should be placed squarely on the Tory government and its relentless program of austerity. Here in Harlow, we've been able to protect services and freeze council tax – good news – but we're still getting blamed on the doorstep about Essex county council's decision to have raise theirs by 5 per cent.
The second issue I found makes me despair a little about the future of local government. In a nutshell, a planning application in my opinion was rightly rejected by our planning committee for a number of reasons, not least the impact that the development of 170 flats would have on the local infrastructure and the fact that out of those 170 less than 10 per cent would be 'affordable'. So, what happened? End of application, right? Wrong. Instead the developers appeal to the planning inspectorate, and the developers can pay for the best representation at the appeal hearing when local councils that are feeling the pinch can't. The decision is overturned. Worse still, the council is fined for its troubles. Welcome to local politics in 2018.
I am not a Nimby. I appreciate that we need to build houses and there is a need for certain local authorities (mainly Tory-led ones) to allow more to be built. But in Harlow, that's simply not the case. We have a local plan that both recognises the need to build more houses and specifies where they should be built. Legislation should be introduced to allow local councils to determine the best places to build new homes, as well as what sort of homes they want to build. With the government doing what it can to stop local councils building the social housing we so desperately need (and persisting with Right to Buy), I am proud to be part of a Labour-led council looking into alternative ways of building these homes. I hope that we'll be able to see this through without central government tying our hands, either through further legislation or further cuts. It's difficult to emphasis the importance of local government when power is being drip fed away from locally-elected officials.
There is a wider point to be made about housing. The last Labour government's greatest failing, on a domestic level at least, was not reversing Maggie's disastrous Right to Buy scheme.  There is not only a rise in homelessness but also a rise in people living in unsuitable conditions, over-populated HMOs and former office blocks that haven't even been properly converted for human habitation. It's clear the Tory government won't solve this housing crisis, so it's up to the next Labour government to undertake radical reforms.
Chris Vince is a district councillor in Harlow.
More from LabourList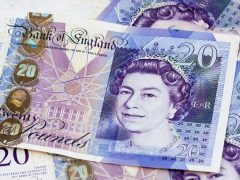 Comment
As the cost-of-living crisis bites, Labour needs long-term structural answers to growing inequality. Basic income provides such an…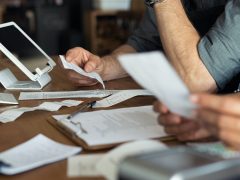 News
Half of 'Red Wall' voters would be more likely to vote Labour in a future general election if…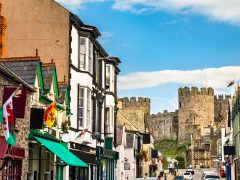 Comment
The headlines are straightforward: Labour gained 68 seats, the Independents gained six seats, the Lib Dems gained ten…