Small and medium towns are the new electoral battleground, new research reveals today.
Detailed analysis by Centre for Towns shows that Labour and the Conservatives are neck-and-neck in the polls, with just a single point between them in medium-sized towns across the UK.
The independent think tank co-founded by Lisa Nandy, Labour MP for Wigan, found that Labour – the party defending the most seats in the 2018 local elections – made progress earlier this month in London, the North East and the South East.
However, the Labour Party saw net losses in the West Midlands, down 61 council seats, and the North West, where the party lost 51.

Although coverage of the council election results earlier this month focussed on London, the key seats were in fact areas such as Derby and Nuneaton, where the two main parties fought for control of the local authorities.
The Centre for Towns analysis noted that Labour lost 14 seats in ex-industrial towns, where the Conservatives picked up an additional 30 seats. Bolton, Wigan, Carlisle and Walsall were identified as particular weak points for the opposition party, as former UKIP voters switched to the Tories.
Labour's strength is in university towns, where on May 3rd the party made further significant gains. According to the Centre for Towns research, the local elections saw Labour extend its lead over the Tories in university towns, improving vote share to 47.7 per cent.
In June 2017, Canterbury gained its first ever Labour MP as Rosie Duffield enjoyed a swing from the Conservatives. The win was attributed to students, who were thought to have particularly propelled a surge in Jeremy Corbyn's popularity.

While cities are attracting increasing numbers of young people, graduates and migrants, towns are home to more and more pensioners. The analysis shows that those demographic changes, plus "enduring differences in ethnic minorities' choices", are responsible for the widening electoral divide between towns and cities.
Similarly to LabourList's local election analysis, Manchester University's Robert Ford concluded: "Labour and Conservatives have both consolidated its areas of strength, but neither has addressed their most crucial weaknesses". Neither main party currently seems to have a reliable route to winning a parliamentary majority.
Lisa Nandy, who represents Wigan, a town in Greater Manchester, and has repeatedly spoken about the need for Labour to reach out to non-cosmopolitan voters, said: "This striking report shows the two main political parties level-pegging in the small and medium towns that will determine the outcome of the next general election.
"Traditional politics has been turned on its head. While the Tories are advancing in post-industrial towns, Labour are ahead by a clear margin in university towns. These demographic and political shifts pose profound challenges for all political parties.
"For too long voters in towns have been ignored by Westminster and Whitehall in favour of a city-led model of growth that has failed to deliver in our towns. Their pivotal role in determining the next election should spark a renewed focus on towns and force Westminster to respond to the very real frustrations being asserted at the ballot box."
More from LabourList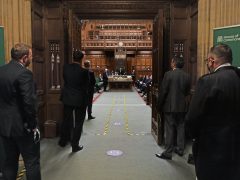 News
The Labour Party is set to force parliamentary votes to protect workers' rights in the wake of the…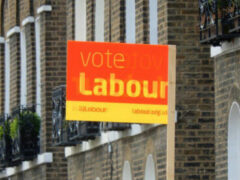 News
UNISON representative Wendy Nichols has been elected today as the new chair of Labour's organisation sub-committee known as…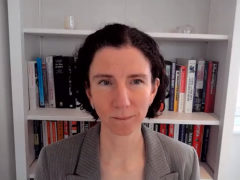 News
Anneliese Dodds has criticised Rishi Sunak over his mishandling of the government response to the coronavirus pandemic and…