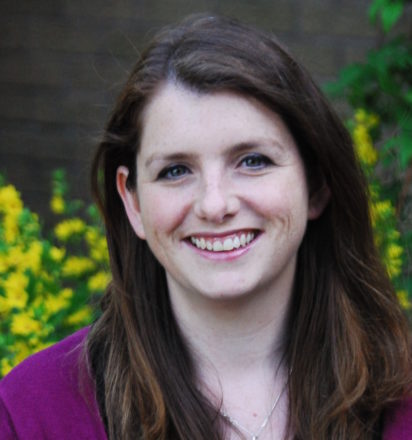 Unemployment, said Harold Wilson, more than anything else, made me politically conscious. I am thinking about having his words tattooed on my forearm, so often do I think of them. Wilson was talking about the 1930s, but it is the collective memory of painful economic transition – especially in the 1980s – that makes me recoil whenever I hear hard right-wingers like Aaron Banks say Brexit is a price worth paying.
You don't know, I think to myself. You cannot know what it is like to watch a dignified person walk out of a skilled job and into either the shambles that the job centre has become, or the half-life of a zero-hours contract, if you think that this mess is a price worth paying. You can't have seen the depression, the alcoholism, the emptying out of a town.
And the uncertainty of Brexit is already doing us an economic damage. And I don't just mean the Bank of England's calculation that we are £900 per year down per household. I mean the fact that there have already been 650 jobs lost at Vauxhall Motors in Ellesmere Port. I mean the fact that Airbus have said that Brexit uncertainty could put in jeopardy their ability to operate in the UK. That's thousands of workers, many of whom I represent, living with that question over their livelihood.
These job losses deserve an answer. Those who work in the NHS – already overstretched and now starved of staff – deserve an answer. The kids whose school is already under-resourced and faces more cuts in staff because the state is threadbare deserve an answer. I will not watch today's kids go through what my generation went through in the 1980s and say nothing. And the Tories' hard Brexit delivers exactly that. The Labour movement therefore needs an answer to this mess.
The answer needs two parts. First, as Gordon Brown this week rightly described it, the EU referendum vote was a 'genuine expression of people's anxieties about the future'. We should all listen to Gordon.
As such, I do not shy away from the role that immigration has played in British politics over the past decade. Having stood in a Labour-Tory marginal seat three times, I know only too well how much you must be prepared to listen to what people have to say about immigration generally and free movement specifically. We need safe and secure borders, and a radical assault on exploitation in workplaces, and to make sure that those who are not entitled to be here cannot stay. There are other European countries who handle this better than the UK; we should copy them.
What's more, the failure of the Tories to invest in further education, their spin on apprenticeships, and the half-arsed attempt at devolution that has meant (apart from London and perhaps Manchester) mayors with hardly any powers have left us with underinvested towns and rural areas outside the already wealthy South East. It has been a disastrous mix, and it has to end.
Second, if our country's economy is to be secure, we need to offer unions, industry and our partners around the world a clear plan for post-Brexit Britain. And membership of the single market is a model that is understood. Yes, the deal itself might be bespoke to the UK, but giving clarity over the principles we will align ourselves with will make sure the deal can be done. At the moment, no one can work out what it is that Britain actually wants.
Supporting the House of Lords' amendments to the EU Withdrawal Bill, securing both single market and customs union membership for the UK, is the minimum we must do as Labour MPs on Brexit next week; a necessary condition for a bold and radical agenda focussed on Britain's future.
EEA membership gives the government levers to manage migration in a way that is controlled, fair and transparent. And what's more, if we can use the votes next Tuesday to shape the government's agenda it will bring welcome relief to all those who need to plan the future of British industry. Whether union or employer, they will be able to get on with the job.
At the moment, it is unclear whether Labour will support the House of Lords amendment that specifically sets membership of the EEA – the single market, essentially – as the Brexit objective for the country.
Instead, Keir Starmer has tabled a separate amendment that falls short of this specific aim. Whilst expressing support for the internal market, 'its shared institutions and regulations' and 'common rights', it is unclear what the implication of his amendment is for immigration.
I will vote for Keir Starmer's internal market amendment, but we should not pretend that, alone, it is a panacea for the challenge of Brexit. When the EU says that we can't 'cherry pick' the bits of the EU that suit us, they mean that irrespective of whether it's the Tories or Labour in government. We're either in the single market or we're not, and the 'strategic ambiguity' that was a feature of last year's general election risks morphing into drift where we should be leading the debate.
I don't want to live in the past. I don't want to watch our NHS crumble again, or for child poverty to rise any more than it already has done. Because there is a Britain out there for the making that is progressive, that gives everyone the chance to belong to somewhere they are proud of, wherever they are in the UK.
Getting our Brexit plan straight, then, is step one. The rest must come after.
Alison McGovern is MP for Wirral South and co-chair of the Labour Campaign for the Single Market.
More from LabourList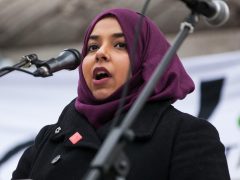 News
Poplar and Limehouse Constituency Labour Party (CLP) has voted for a full selection process amid allegations of a…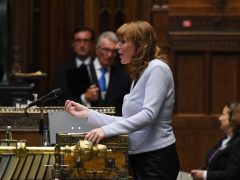 News
Angela Rayner has said Boris Johnson was either "negligent or complicit" over the sexual misconduct allegations made against…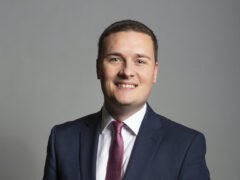 Comment
This weekend, I marched through the streets of Tredegar to celebrate the memory of Nye Bevan. It was…