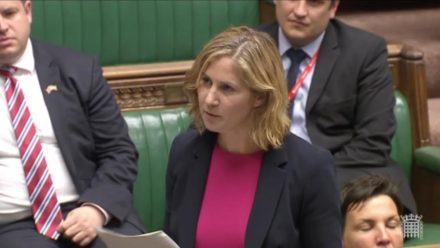 Producers of packaging should incorporate the cost of collecting, transporting, recycling and disposing of those products in the sale cost, writes Anna McMorrin MP ahead of her ten minute rule bill next week.
On Wednesday 13th June, I'll be introducing a ten minute rule bill with the aim of convincing the government to force producers to take extended responsibility for the packaging they produce. Known as the 'polluter pays' principle, it would mean councils and tax payers no longer have to foot the bill for increasingly expensive recycling and waste management, and the UK can lead the way in safeguarding our wildlife and oceans for our future generations.
Packaging pollution first came to my attention over ten years ago whilst working as a specialist adviser to Welsh ministers. Back then, the impact that packaging and plastic pollution were having on our wildlife, natural resources and climate change was becoming increasingly evident. That's why we introduced the 5p charge on single-use plastic bags, which since 2011 has resulted in a 71 per cent reduction in their usage – a perfect example of the difference that can be made when a government acts.
Unfortunately, it took the UK government four years to follow Wales' success, and since then their commitment to addressing the overwhelming amount of single-use and non-recyclable packaging we use every day has been erratic. As Sir David Attenborough said: "Wherever I go now, whether it be in the mountains, on the moors or on the coast, there is discarded plastic everywhere. The government haven't a clue – by the time they act it will be too late."
Currently, UK businesses are required by law to pay for recycling through compliance schemes. The more packaging they produce, the more they pay. However, the cost to business is low, so there is no incentive for businesses to change. Under the 'polluter pays' principle, a 50 per cent penalty could be added for packaging that is not easily separated and is considerably disruptive to the recycling stream, such as coffee cups and black plastic packaging. Alternatively, a reduction in the levy could be given to producers who reduce the packaging weight of their product, or make it easier to recycle.
Without this producer responsibility enshrined into law, the cost of this recycling falls to councils that are already struggling to pay for vital services such as social care and housing. Figures show that more than half of councils have had to cut budgets for collections and communications for kerbside plastics recycling. But if this Bill becomes law, producers would either need to change the packaging of their products, or contribute to getting better recycling infrastructure.
A recent survey of 16-75 year olds found that almost all are concerned about the effects of plastic waste on the environment, with 54 per cent willing to buy more products made from recycled materials. But there is only so much consumers can do if alternatives aren't available. In my own constituency of Cardiff North, students at Rhiwbeina Primacy School have started the Kids Against Plastic #PACKETin campaign where they collect the crisps and chocolate wrappers and post them back to the manufacturers with a letter asking them to switch to packaging that can be recycled. It's a positive campaign that gives our next generation a voice – but are the producers listening?
That's why I am urging the government to take heed, drive innovation and respond to the growing number of voices becoming more and more frustrated by being unable to prevent packaging pollution. The BBC's Blue Planet II has had a massive impact on the British psyche. Who can forget the image of the turtle wrapped in a plastic sack, or the photo by John Cancalosi of the stork wrapped in a plastic bag? If the government do not use its power to legislate, these images are going to keep coming. It's time the government legislated so that producers take responsibility for their packaging.
Anna McMorrin is MP for Cardiff North.
More from LabourList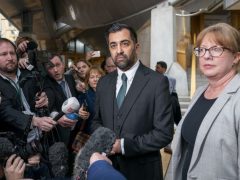 Comment
While Tuesday might have been Humza Yousaf's first day as First Minister, it was also his last as Health…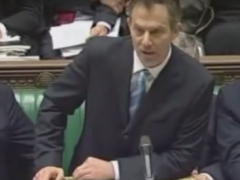 Comment
Twenty years on, Labour's discussion of the Iraq War is curious and worrying in equal measure. The disaster often…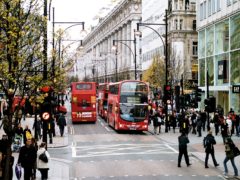 Comment
First as a local councillor, and now as the Labour parliamentary candidate for Cities of London and Westminster,…