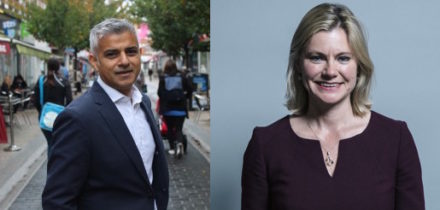 Over the weekend, The Sunday Times revealed that senior civil servants have drawn up three Brexit scenarios: mild, severe and "Armegeddon". The latter, a no-deal Brexit, would see the port of Dover collapse "on day one" and the country hit by shortages of medicine, fuel and food within a fortnight. But on The Andrew Marr Show yesterday, Sajid Javid – when he wasn't tearing apart Theresa May's immigration policies – assured us that he didn't "think" any of those outcomes would come to pass. Surprisingly enough, such half-hearted assurances don't seem to be convincing voters – or even Tory members, as a ConservativeHome survey has found that two thirds don't have confidence in the government's handling of Brexit.
It's no wonder Sadiq Khan has spoken out on Brexit again. The London mayor has called on MPs across the House to be "brave" and vote for the 15 Brexit-softening amendments passed in the Lords. Khan said: "My message to former colleagues in parliament is: don't think about the headlines, your career, or the campaign groups when deciding how to vote. Think about your constituents and vote for what you think is in your best interest."
Labour looks likely to back all the Lords amendments except the last, which advocates EEA membership. It's important to note, however, that when I spoke to Keir Starmer at the Fabians conference last month, he said the party would do best to focus on one or two key amendments. The move to join a new EU-UK customs union will probably be given priority over any other proposal.
Sadiq Khan may be looking to the next London mayoral election in 2020. (I'd just like to take a moment here to remind everyone that the only poll to predict Khan would win amongst party members was conducted by LabourList. I promise I'll bring back those surveys – it's on my to-do list!)
The Tories are set to start their candidate selection contest in June, and Justine Greening has emerged as a frontrunner. Although the MP for Putney hasn't declared an interest, she has already received the endorsement of Ed Vaizey. With a slim majority of 1,554, and after being unceremoniously pushed onto the backbenches by a Prime Minister who doesn't seem to recognise the value of a gay woman in a largely pale-male-stale cabinet, the prospect is presumably tempting.
Although it seems Greening is unpopular among grassroots members (er, if there are any left) due to her socially liberal views, there's lots going for her as a Remainer in the eyes of the London electorate. ConHome sounds quite optimistic about Tory chances in the capital: "not-as-bad-as-feared local election results and the Labour mayor's falling approval ratings (he has lost nine points in a year) both suggest that it is not an impossible task". And Greening would be a good choice for them. Ultimately, though, London is swinging away from the Conservatives, Greening is still a Tory, and she doesn't have the required maverick image that Boris Johnson managed to cultivate.
Sienna @siennamarla
Sign up to LabourList's morning email for everything Labour, every weekday morning.
More from LabourList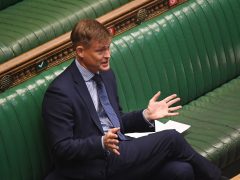 Comment
There were plenty of warnings that Hartlepool would be a struggle if you cared to look for them.…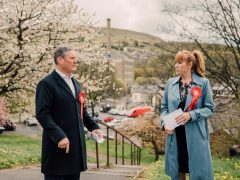 Daily email
Tony Blair and Peter Mandelson are taking to the airwaves and print to publicly offer their analyses of Labour's…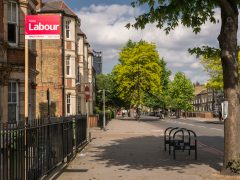 Comment
In our daily emails around the May 6th elections, we invited readers to share their thoughts on the…