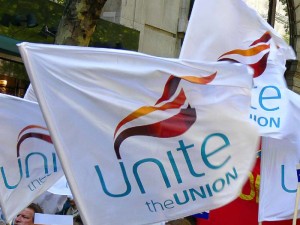 My Twitter timeline has been full of messages of support and praise for Unite's historic recognition deal with Ryanair this week, from those celebrating that they can finally fly with the low-price airline to a few hoping this marks the end to standards previously synonymous with the brand.
The agreement signals not just a shift to a more respectful customer relations policy – an improvement passengers have been noticing for a while – but to a more respectful industrial relations one too. And treating cabin crew with respect is a move towards treating everyone in the transport industry with respect.
Our members at Ryanair have held firm for recognition, despite fearing discrimination from an historically anti-union employer. They've kept up their union membership through difficult times, and now, finally, that fear is gone. They're meeting other members who've been in their shoes, and they finally feel truly part of the trade union movement and the Unite family.
As I write this, our brilliant Unite negotiating team is in the process of reaching a recognition agreement with the biggest agency that employs Ryanair cabin crew. Other agencies will be next. Soon, not just directly employed permanent staff, but all workers on a Ryanair aircraft too will come under the protection of a collective bargaining agreement, and Unite is now working to recruit all UK-based cabin crew to our ranks.
They all thought they had been forgotten as they were kicked from both sides – by a company that treated them badly and by customers who blamed them for the shoddy service. But Unite hadn't forgotten them and now, for the first time, they have a voice. Along with a sense of dignity, and that they are doing a good job.
It's a new start for everyone at Ryanair, including for the company's boss Michael O'Leary who has found that hell doesn't freeze over when unions are let through the door. I hope it will provide the incentive and opportunity, too, for a fresh look by those who, in recent weeks and days around the 150th birthday of the TUC, have taken a pessimistic view of the future of trade unions and their ability to make themselves relevant in the new economy.
Through our organising agenda and dedicated collective bargaining, Unite is demonstrating that we are not cowed or defeated by bad bosses who take advantage of anti-union laws, but making ourselves absolutely relevant to the modern world of work. Let our work in the aviation industry be evidence of that.
There are many employment models in the sector and they are constantly evolving. But Unite has seized the opportunities they present to recruit and organise cabin crew – exactly the young, mainly female workforce, on low or fairly marginal rates of pay in jobs they intend to move on from in a couple of years, that we're constantly told by commentators we're not reaching.
At Norwegian, for example, we've signed collective bargaining agreements just with the agencies that employ their cabin crew. With Ryanair, which transitions workers from agencies into direct employment, we could have just gone for the permanent workers – but haven't. And neither did the airline want us to. The agreement covers the whole of the UK market – 25 per cent of its fleet. Whichever employment model an airline uses, Unite is there, successfully recruiting, organising and serving a modern workforce.
Take last year's mixed fleet dispute at British Airways. The fight by low-paid Unite members to be paid a living wage without strings attached exposed the race to the bottom on terms and conditions in the aviation industry. This was a group of workers who wanted secure, decent work. Unite gave them a voice and they pursued their demands.
Dennis Skinner once likened airports to the "pits of the future" in terms of trade union strength and solidarity, along with the determination of employers to break trade unionists in airlines. Of course in BA Unite has been up against a deeply intransigent employer for decades, though neither Willie Walsh nor any other airline boss will succeed in beating us. Our landmark agreement with Ryanair shows patient but determined dialogue with a hostile employer can and does pay off.
Since the TUC was founded 150 years ago, unions have fought for and won the right of women to vote and for equal pay. They are still fighting for industrial democracy and Unite, as a union for the future as well as having a proud past, is using traditional trade union principles of collective bargaining in ways that will achieve breakthroughs in this. And let it be known to the likes of Jet2: they will not stop this tide of history.
Len McCluskey is general secretary of Unite.
More from LabourList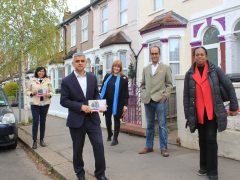 Comment
As Londoners head to the polls tomorrow, Labour sources are warning that they are "expecting a considerably worse…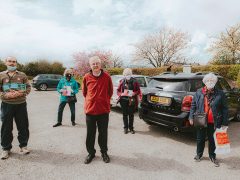 Comment
"People have realised that Wales can use its powers independently," Jane Hutt explains to me. "But Welsh Labour…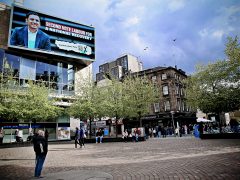 Comment
Labour started off in 1999 with every constituency seat in Glasgow, and it stayed that way until 2007,…