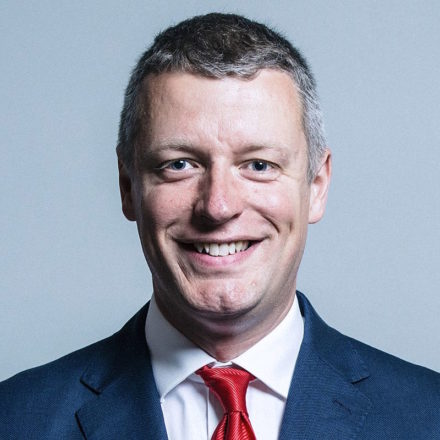 Nuclear submarines are a touchy point for the Labour Party. This isn't another article on Trident, you'll be pleased to read. It is about something that should unite all parts of our party and our movement about nuclear submarines: the need to deal with the nuclear legacy of our nation's old nuclear submarines.
Did you know that every nuclear submarine the UK has ever had, we still have? You probably didn't. Most people don't. But I want them to because it is time the legacy of these old submarines is dealt with.
There are perhaps two places in the country where you may know about old nuclear submarines: Plymouth and Rosyth. Why? Because that is where these retired submarines are tied up. You can see them on Google Earth here and here. There are 13 old submarines stored in Devonport in Plymouth and seven in Rosyth. In the next five years, three more Trafalgar-class submarines will need to be stored somewhere as they are replaced by the new Astute-class subs being built in Barrow. A decade later, the four Vanguard-class Trident subs will need to be stored when they are taken out of service as they are replaced by the new Dreadnought-class submarines.
As a Plymouth lad I've grown up knowing about these subs being stored in Plymouth. I bet most of the readers of this piece have never considered where old submarines go. "Don't they just go away?" was how one person answered my original question. Well, no, they don't. They get stored because the UK has no funded programme to recycle them. And that needs to change.
At the weekend, together with the Conservative MP for Copeland, Trudy Harrison, and the SNP MP for Rosyth, Douglas Chapman, I launched a campaign for our nation's military nuclear legacy to be dealt with. In a joint letter to Theresa May, Jeremy and other party leaders we asked them to commit to recycle the UK's legacy and retired Royal Navy submarines.  
For decades these submarines have defended our nation, carrying torpedoes and missiles. Whatever our view of their role or purpose, it is now time to firmly decide their future. The oldest submarine in Devonport, in the constituency I represent, is 54 years old launched at the height of the Cold War. She now rests patiently waiting for a decision to be made. Successive governments have refused to act. Recycling old submarines is costly and expensive and with the MoD there was always more pressing priorities.
But room for new submarines to be stored has now run out and a clear timetable and funding for a full dismantling and recycling programme is needed. That's why we have called for a political consensus to recycle these old submarines and to use the principles of the civil nuclear decommissioning agency – allocating additional funding to its work to cover nuclear submarines. The taxpayer is paying to clean up the old nuclear power stations around the nation and rightly so. But to date, that same funding stream, an unlimited liability set out in law, has not extended to old nuclear submarines and it needs to.
This isn't about reopening the debate on Trident. Whether you agree with it or not is irrelevant. What we should all agree is our responsibility to deal with what happens after and begin proper recycling of the Royal Navy's legacy submarines.
Our party should not be shy about this. We should take pride in putting forward a responsible policy that so far every single government has kicked into the long-grass. While there is no immediate safety risk from these submarines thanks to regular inspection, it is time for our generation to grasp the nettle and recycle these subs.
As well as the right thing to do, expanding the civil nuclear clean up budget to cover submarines can turn a problem into an economic asset. This programme of work would create new jobs in Plymouth, Rosyth and West Cumbria as well as spreading our skills and expertise around the globe.
Labour's next manifesto needs to build on the defence agenda presenting a policy platform that is simultaneously strong on national security, internationalism, defending human-rights, and seen as a more modern approach to defence than the Conservatives.
To form the next government, we need not only to present a forward-looking, positive platform for addressing the defence concerns of those who serve, who have served and also for whom defence is a key electoral consideration, but to avoid falling into traps and self-inflicted wounds around defence.
A long-term commitment to deal with the nuclear legacy of former nuclear submarines, with a plan to have one submarine recycled every year, will win votes and provide an effective safeguard and rebuttal to Labour's nuclear question – preventing it from becoming a time-consuming obstacle in election debates and interviews. The public will be genuinely surprised and concerned to hear of the existence of these submarines and will look to the government of the day to address this legacy.
Before you clicked on this article, you probably didn't know about the old nuclear submarines. You probably didn't know we have run out of room to store the ones coming out of service soon. Now you do, what are you going to do about it? As a party and as a nation we can no longer ignore this problem, so I am asking you to join me in backing this pro-Jeremy defence policy. There is a strong Labour argument for this work, as there is a strong Conservative and SNP argument in favour of it too. Get behind this proposal and ensure that these old submarines are recycled sustainably, safely and securely.
Luke Pollard is MP for Plymouth Sutton and Devonport.
More from LabourList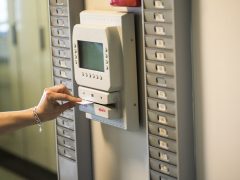 News
Labour has warned that changes to holiday pay currently being considered by government ministers in the wake of…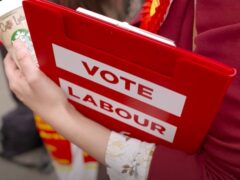 News
New polling commissioned by the Campaign for Nuclear Disarmament (CND) and carried out by research organisation Survation has…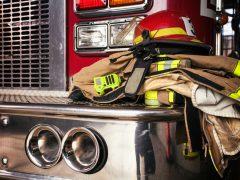 News
The Fire Brigades Union has rejected a HM Inspectorate of Fire and Rescue Services report into the response…