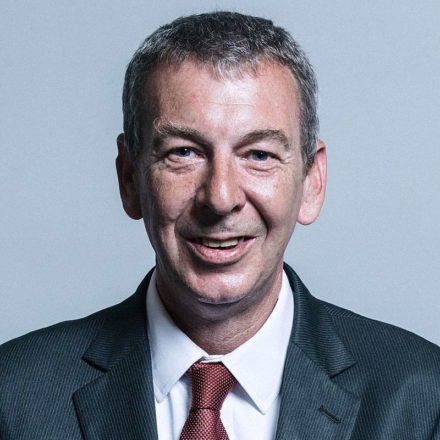 Hartlepool, like many other Northern, traditionally Labour towns, voted for Brexit. After years of under-investment and not enough opportunities, my constituents felt that the future of their town and country was likely to be brightest outside of the European Union. Northern coastal towns like Hartlepool have struggled in recent years and yet we have the workforce and existing infrastructure that makes our town, and particularly our port, ready to succeed in the future.
For years the government has talked a good game about the 'Northern Powerhouse' but we are yet to see enough of the concrete steps that are going to make a tangible difference to my constituents.
Far too much focus and attention on the UK's post-Brexit future has been based around London and the south of England, while not nearly enough has addressed the huge potential that exists outside the M25. The government needs to step up if towns like Hartlepool are to take full advantage of future opportunities but to do that we need real, concrete action to rebalance our economy to encourage more investment in the north.
One policy that the government could and should implement, and that could have a real impact on people in the north of England, is designating ports like Hartlepool as 'free ports' and 'supercharging' them.  
Free ports allow goods entering or exiting a specific area – located around an established port – to be exempt from paying import tariffs. For example, this means that a factory operating within a free port area can import materials, create a product and then export the goods abroad, all without paying domestic duties.
In post-Brexit Britain, the ability to make our companies and goods more competitive is one that has to be embraced if we are to thrive and not just survive. Ports like Hartlepool have a grand history of trading, a pre-existing infrastructure that can be attractive to new investment and the geographical location to pursue new business opportunities that will really benefit local people.
Creating free ports in the North of England should be a central part of the UK's post-Brexit strategy, but we can go further still by 'supercharging' them to further enhance their potential. By integrating free ports with enterprise zones – designated areas that benefit from government support for new and expanding firms – we can support our industries, help new small and medium-sized businesses and create hundreds of thousands of much-needed jobs at the same time.
A report by construction firm Mace found that integrating free ports with enterprise zones would add £9bn a year to the Northern economy – the equivalent to £1,500 a year for each Northern household – and create up to 150,000 new high-quality jobs. The report also found that supercharging Tees and Hartlepool ports could add over £1bn to the local economy and create more than 17,000 vital new jobs. These are astonishing numbers that could have a genuinely transformative effect on an entire region and on towns like Hartlepool.
We need to add a rider to this, however. What we need to be cautious about is any negative impact free ports might have on worker's pay and conditions and health and safety as they are often given exemptions on regulations. We need guarantees that proper workforce protections are in place and maintained.
This project also benefits from public support. According to polling from Survation, 83 per cent of those questioned would back the creation of Supercharged Free Ports and this backing spans age ranges, political affiliation and geographical location across the UK.
Without solid policies and firm action, the Northern Powerhouse is just a vacuous political slogan. My constituents deserve and demand more than that. With new private investment, ports like Hartlepool can be revitalised so that they finally fulfil their potential following Brexit. Supercharged free ports can create high-quality jobs and billions for the northern economy but only if the government gives this policy the backing it deserves.
This is an exciting, radical policy proposal that could revitalise northern towns and their ports. If the government gets behind this idea, we can create new trade routes and help the next generation with quality apprenticeships and bright prospects for the future. The ball is now in their court.
Mike Hill is MP for Hartlepool.
More from LabourList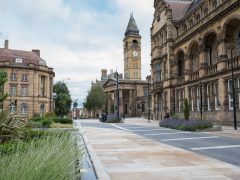 Comment
Labour won a historic by-election in Wakefield, our first such victory since winning Corby in 2012. This success…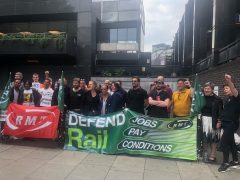 Comment
The general secretary of the RMT has, within the space of a week, become a television hero. It…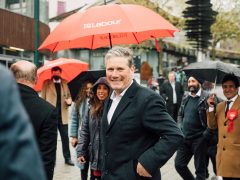 Daily email
"They know they are out of ideas and they are out of touch – and if they had…