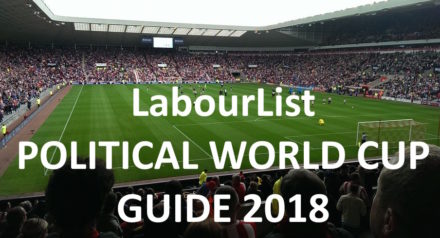 Four years ago, Ed Miliband was Leader of the Opposition and David Cameron was Prime Minister. George Osborne was Chancellor, with Ed Balls as his shadow. William Hague was foreign secretary and Douglas Alexander his opposite. Only one, Miliband, still remains in the House of Commons – and that is as a backbencher with a popular podcast.
There had been no Scottish or European referendums, no general election in four years, and Labour was leading the Tories in the polls by 37 per cent to 33 per cent. It was a time when, following the Arab spring, many thought we would see a period of growth in democratic ideals.
It was another world. And it was another World Cup. And perhaps World Cups are a useful way of testing how much has changed. For the last one, I produced a 'Political World Cup Guide' for LabourList, based on Sunder Katwala's excellent idea in 2010. This year, I thought it was worth doing again.
The overall concept is made as simple as possible: each team's country is assessed by its government. They can either be democratic, semi-democratic or authoritarian, and left wing or right wing.
The analysis of a country's democratic ranking is outsourced to The Economist Index Unit's regular Democracy Index, so please direct any complaints to them. The left/right judgement is mine alone. If there is a grand coalition in place, or a system of shared power, I have tried to go with the politics of the head of government. If I have made any egregious errors, do let me know.
This guide can be useful for picking a side in any matches in which you might otherwise be a neutral. It is why I'll be backing Uruguay in the Friday lunchtime game against Egypt – the first clear-cut left versus right fixture of the tournament. But it is also an interesting look into tracking how the world is changing.
Of the 32 teams, 12 are democratic left, 12 democratic right, two democratic centre, one is semi-democratic left, another semi-democratic right, and four are authoritarian right.
The first thing to note is the rise of the 'centrists' – a tag I endeavoured to avoid in order to better accommodate the oppositional nature of football. But this year, I settled on two. First, I wanted to avoid a month of arguing about the pros and cons of French president Emmanuel Macron, who describes his ideology as "neither left nor right"; second, because I struggled to find a similarly definitive consensus on the government of Senegal. Treat these nations as wildcards if you wish.
On top of those two, Mexico, Colombia and South Korea could all share the centrist tag, although I have ruled as being left-wing. Mexico's Institutional Revolutionary Party is a member of Socialist International, but is not generally viewed as socialist or social democratic. Colombia and South Korea are both run by liberal parties that are left-leaning.
Despite the rise of populism and march of authoritarianism over the past few years, democracy is growing in World Cup terms. 45.5 per cent (76 countries) of all the countries in the world are democracies, but 84.4 per cent (27 countries) in this World Cup are. The number of democracies in the world is down from 79 in 2014, but has risen in the World Cup, which saw 23 democracies compete four years ago.
The number of totally authoritarian regimes qualifying has halved from last time, and all of them are in the same group, Group A, meaning at least one will be going out early. And looking at that group, probably two.
Every group has at least one left and one right team in it, meaning that there should always be at least one team to root for or against in the early weeks. Dilemmas are not completely avoided: opening match Russia v Saudi Arabia may not throw up much in the way of a footballing spectacle, and its political systems are similarly miserable.
Democratic left teams have an early lead, although of the early favourites only Spain are socialist. Other than that, aforementioned centrist France are tipped heavily, and current European champions lefty Portugal have an outside chance.
Conservatives, meanwhile, now have Brazil and Argentina on their books, as well as last time winners Germany. Dark horses Belgium and, er, England are both right wing too. In England's group, Tunisia are the progressive choice.
Obviously, this system is not perfect, and other elements could be considered. It goes without saying that these teams are not necessarily representative of their governments – England's certainly isn't.
Egypt superstar Mo Salah, for instance, unofficially came runner-up in the last presidential election, reportedly receiving around a million write-in votes, while their former captain Mohamed Aboutrika has recently been placed on a list of terrorist suspects by the regime.
Sunday 24th June, meanwhile, sees the country with the lowest GDP in the competition, Senegal, go head-to-head with the country with the highest, Japan, in a real underdog story.
Last time, the right ran out as winners with Germany – but the left would have prevailed overall if it was a league format. This time the right has more teams, and more favourites. Can progressives prevail?
I'll update this guide ahead of each subsequent round, assessing how the competing ideologies are doing along the way.
Group A
Russia – authoritarian right
Saudi Arabia – authoritarian right
Egypt – authoritarian right
Uruguay – democratic left
Group B
Portugal – democratic left
Spain – democratic left
Morocco – semi-democratic right
Iran – authoritarian right
Group C
France – democratic centre
Australia – democratic right
Peru – democratic left
Denmark – democratic right
Group D
Argentina – democratic right
Iceland – democratic left
Croatia – democratic right
Nigeria – semi-democratic left
Group E
Brazil – democratic right
Switzerland – democratic left
Costa Rica – democratic left
Serbia – democratic right
Group F
Germany – democratic right
Mexico – democratic left
Sweden – democratic left
South Korea – democratic left
Group G
Belgium – democratic right
Panama – democratic right
Tunisia – democratic left
England – democratic right
Group H
Poland – democratic right
Senegal – democratic centre
Colombia – democratic left
Japan – democratic right
More from LabourList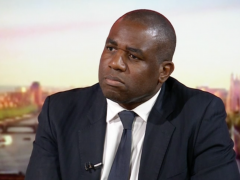 News
Sunday Morning Shadow Foreign Secretary David Lammy rejected the suggestion that Labour would enter into an electoral pact…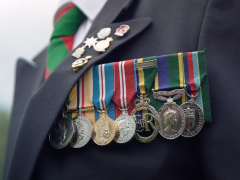 Comment
The first duty of any government in the UK is to protect our nation and its citizens. Whether…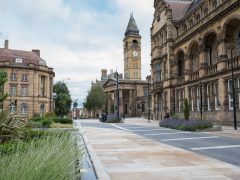 Comment
Labour won a historic by-election in Wakefield, our first such victory since winning Corby in 2012. This success…