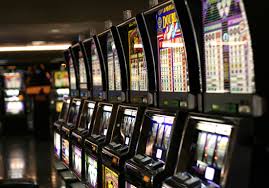 Last month, after years of campaigning, the government finally moved to cut the maximum stake for fixed-odds betting terminals (FOBTs) from £100 to £2. This simple policy will work quickly and effectively to tackle the devastating impact of gambling addiction.
The stats around FOBTs are staggering. According to the Association of British Bookmakers (ABB), there are 35,000 FOBTs across the UK. Each of these machines are estimated to generate an average annual income of £53,000. That amounts to more than £1.85bn being lost on FOBTs each year, with people regularly losing hundreds and thousands of pounds within hours.
Such money is overwhelmingly being taken out of some of the most deprived communities in this country. It is little wonder that high streets are becoming the preserve of betting shops, with money being drained away from local businesses and more productive parts of the economy. This is before the social and wider economic cost associated with such levels of gambling are accounted for.
Last year, the number of problem gamblers rose by more than 400,000 to reach two million people. Of these, 430,000 are believed to suffer from a serious addiction, with those who regularly use FOBTs disproportionally affected. This equates to countless personal tragedies that ripple through families and local communities, but often go unacknowledged. It is difficult to quantify the damage gambling addiction causes, but some indication can be found in its social cost, with an estimated need for an extra £1.2bn in local services from hospital care to emergency housing.
FOBTs are designed to be engaging, with multiple on-screen games that activate the habit centres of the brain. Manipulated by the quick and repetitive nature of FOBT games, this is where addiction is believed to form. When a player can bet every twenty seconds, a compulsive habit is fed at up to £100 a go.
With an income of £13.8bn in 2016, the gambling industry is a powerful interest group with a sophisticated lobbying operation. They have fought long and hard to protect what has become a source of a sizeable proportion of their profits. Much credit for the reduction in the maximum must go to government for taking the decision they have, and in particular sports civil society minister Tracey Crouch, who also appears to have stood firm against a Treasury keen to maximise revenues from FOBTs.
But most of all this was a victory for the campaigners who have fought to in the name of a difficult and unfashionable cause. Carolyn Harris, who chairs the Labour Campaign for Gambling Reform, has been a formidable presence in Westminster, where she has kept up the pressure on government while winning allies across the house. Through his work with the Campaign for Fairer Gambling, Matt Zarb-Cousin has almost single-handedly raised the issue up the political agenda.
But the hard work doesn't stop here. Much of the damage caused by FOBTs has already been done. We must therefore do more to support those with a gambling addiction and rebuild communities blighted by the problem. Above all, this means turning to online gambling casinos, which with little or no physical presence in this country can present a very real but hidden danger. It will not be easy, with many of these companies run oversees by shadowy owners, innovative solutions must be found to regulate them. But as the FOBTs campaign has shown: if we fight, we can win.
Ibrahim Dogus is a Lambeth councillor, an entrepreneur, chair of SME4Labour and was a PPC in 2017. 
More from LabourList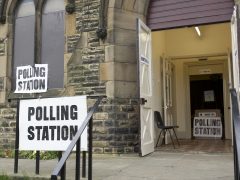 News
UK adults support bold policy ideas going to Labour conference, including a switch to proportional representation for Westminster…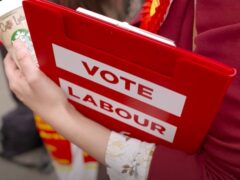 Comment
Labour is set to debate proportional representation (PR) at its annual conference after 153 Constituency Labour Parties (CLPs)…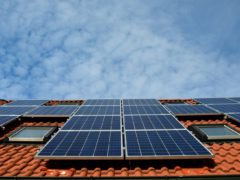 Comment
The climate crisis will rightly dominate many speeches at Labour Party Conference. But can the party find a…