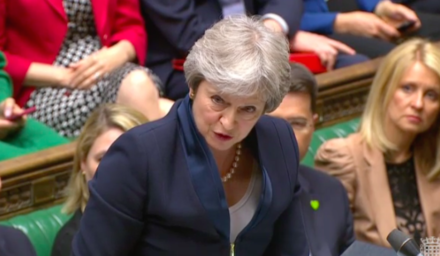 One man quit, and a house of cards came crashing down. No, not Niall's shock exit from Love Island, I'm talking about Phillip Lee. Although he ended up abstaining on the crucial vote, it was this little-known justice minister's resignation that bolstered confidence amongst Tory 'rebels' and increased panic in No10, which prompted the Prime Minister to strike a last-minute deal to avoid embarrassing defeat.
If Theresa May thought her party's infighting over Brexit couldn't get any worse, she's about to be proved wrong. Yesterday she offered concessions to Anna Soubry, Dominic Grieve, Nicky Morgan and around a dozen others to circumvent a government defeat on the 'meaningful vote' amendment to the EU Withdrawal Bill. Nobody is quite sure how far those promised concessions go – even, it appears, those who were in the room when the PM made them.
After a Brexit department statement assured Leavers that they "have not, and will not, agree to the House of Commons binding the government's hands in the negotiations", a mini Twitter row perfectly encapsulated the mess May has created. "Only committed to 5A ("a statement") and "to look at" 5b ("seek approval" by non binding motion.) 5c ("follow any direction" [ANY!]) is not on table," claimed Brexiteer Bernard Jenkin, referring to the details of Grieve's alternative 'meaningful vote' proposal. "But Bernard you weren't there and I was," replied Soubry.
Who has been played: the Tory Remainers or the Brexiteers? It can't be the former, who still have exactly the same level of power (if not more) that they held before taking the Prime Minister at her word. May gave them personal assurances that a compromise amendment, cherry-picking bits of Grieve's three-part plan, would be brought by the government. If she doesn't follow through on that promise, the Remainer Tories will find a way to work with peers and force through their preferred option.
In May's usual fashion, she has kicked the Brexit can down the road – but eventually she'll have to pick a side. The only person she's played is herself. This isn't a victory for the Prime Minister, who looks weaker than ever, and it certainly isn't good news for the Conservative Party.
Sienna @siennamarla
Sign up to LabourList's morning email for everything Labour, every weekday morning.
More from LabourList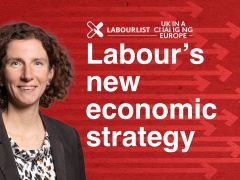 Video
Anneliese Dodds set out Labour's economic strategy at a LabourList and UK in a Changing Europe event this…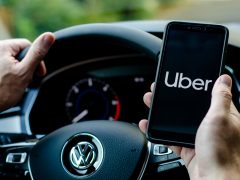 News
Andy McDonald has called on the government to legislate after a Supreme Court ruling found against the "bogus…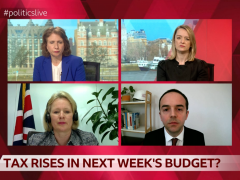 Video
Shadow Treasury minister James Murray has suggested that the Labour Party would not support any tax increases in…