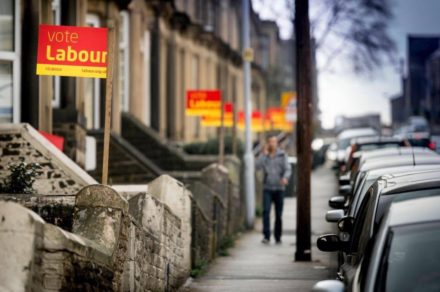 At its latest meeting yesterday, Labour's ruling body decided to uphold the new code of conduct that has been criticised by Jewish groups for not being robust enough in its tackling of antisemitism. Rather than include the full text of the IHRA definition including examples, according to the code's proponents, the party guidelines develop it further to create a useful resource or, according to the code's opponents, it misses out key parts, revealing disturbing truths about the Corbynite Left's attitude towards antisemitism.
It doesn't seem as if there is any satisfactory path out of this dispute. A significant number of Jewish groups, MPs and members will always believe that the full IHRA definition is more robust than whatever the party could come up with, and that it is arrogant for Labour to think it knows best.
The only way to resolve this particular row is for the NEC to shift its position. It has scope to do so: although the ruling body yesterday approved the sub-committee decision on the code of conduct, they also agreed – at the urging of left-wing Jewish member Rhea Wolfson – to reopen talks about the guidelines with representatives of the Jewish community. But, as one NEC member put it to me earlier this week, "the only person who can change the NEC's mind is Jeremy".
And the leadership maintains that the guidelines do not put forward a new definition of antisemitism; instead the text expands on the IHRA definition and contextualises the examples so that the document can serve as a practical guide to dealing with disciplinary cases. NEC members such as Alice Perry also emphasise that Labour adopted the IHRA definition of antisemitism in December 2016 at Corbyn's request, and this definition is still used by the party.
Writing for LabourList today, Labour MP and chair of the APPG on Palestine Richard Burden offers a slightly different perspective. In the MP's thorough explanation of why he voted against colleague Alex Sobel's motion at the PLP meeting on Monday night, he argues that there are Jewish critics of the IHRA definition and real concerns over word-for-word adoption. There are "cases where the IHRA text has been invoked to suppress legitimate debate over Israel and Palestine", Burden writes.
Even if Corbyn were to lead a U-turn on the IHRA full text being included, that would conclude this dispute but undoubtedly fail to settle the next. Last night, Labour veteran Margaret Hodge confronted Corbyn in the chamber and called him an "antisemite" and a "racist". Sections of the Labour Party fundamentally do not trust the Labour leader to deal with antisemitism. Whether members believe this is a genuine distrust or one manufactured along factional lines is irrelevant to this damning fact: antisemitism will not stop dominating as an issue within the party as it is currently constituted.
More from LabourList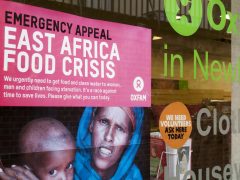 Comment
Someone in East Africa dies of hunger every 48 seconds. This is the result of the imperfect storm…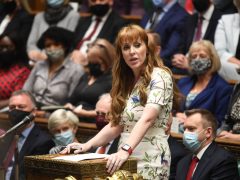 News
Angela Rayner has accused Boris Johnson of "watering down the rules to save his own skin" after the…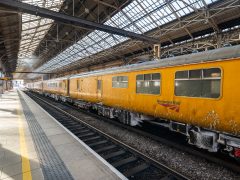 Comment
Network Rail, the company that owns and maintains Britain's railway infrastructure, has recently announced plans to cut over…