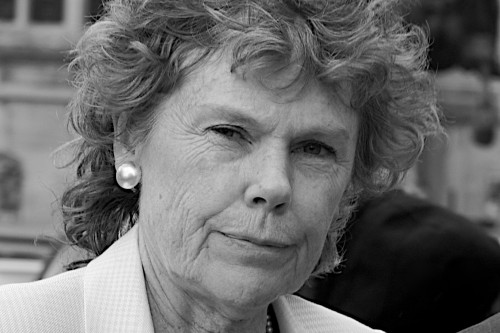 Kate Hoey finds herself out of step with her party, her constituency  and increasingly the public. Her quixotic views on Brexit have achieved the impossible – uniting the Labour party, from Momentum to Progress, in opposition to her. As a Momentum member myself and an activist for Our Future, Our Choice, a major youth campaign for a People's Vote on the Brexit deal, I am happy to see that her views on our relationship with Europe have come under deserved criticism.
News yesterday that Vauxhall Labour Party voted unanimously for a motion of no confidence in Kate Hoey is further proof that she is out of touch with the people she is supposed to represent. In the 2016 referendum, Vauxhall voted for remain by a huge margin – 77.6% of Hoey's constituents understood that Brexit is a bad idea. Research from the LSE has suggested that even a soft Brexit will cost Lambeth, where her Vauxhall constituency is located, 1.2% of its economy, or around £400 per person per year. In the case of hard Brexit, which Kate Hoey appears to support whole-heartedly, this number rises to £800 a year.
Most people in Vauxhall cannot afford to take such a financial hit, especially in service of a cause they do not believe in. That a Labour MP would help the Tories to make working people's lives harder is difficult to understand. My party believes in a better future for young people, one predicated working together, both domestically and internationally, to build a prosperous and socially progressive Britain. Kate Hoey's vision of an inward-facing, isolated Brexit Britain doesn't represent her constituents, young or old.
Labour activists in the area who disagree with Hoey's Brexit stance nonetheless campaigned for her because they wanted to secure a Labour government. Her vote in favour of the withdrawal bill last week was particularly aggravating because she and the other Labour rebels denied Jeremy Corbyn the chance to inflict a potentially fatal defeat on the government. It therefore comes as no surprise that both the local Momentum branch and the CLP in Vauxhall have no confidence in Hoey. Why should Labour activists in Vauxhall lift a finger to help her when she has displayed such open contempt for their deeply held convictions, and their economic wellbeing?
The Labour Party as a whole is moving away from the type of hard Brexit Hoey endorses. The leadership have been gradually softening they're stance and look likely to endorse remaining in the single market in some form. Meanwhile pressure is building on them to go further, and support a people's vote on the final Brexit deal. Labour for a People's Vote has launched its campaign, backing Jeremy Corbyn and his domestic policies but asking for a rethink on his approach to Brexit. A Momentum petition calling for a people's vote is fast approaching the number of signatures required to trigger a vote the group's Brexit policy. Unite this month has also changed its policy to keep the door open to a people's vote.
Hoey's views are not those of her constituents or her party, and increasingly they are not shared by the general public. A poll in The Times today found 42% of people in favour of a second referendum compared to 40% opposed. Remain now consistently polls well ahead of Leave. People across the country are waking up to the real danger of a hard Brexit. If Labour do not get behind those who wish to prevent this disaster, it will find itself in no-man's land and representing no one. If Corbyn doubts any of this he should ask Kate Hoey – she's already there. He can expect more pressure from many of his most enthusiastic supporters to bring Kate Hoey into line with his policies , in order to bring down this government. As a Momentum member and an activist with Our Future, Our Choice, I believe that now is time for Kate Hoey to finally listen to the voices of young people.
Barney Dowling is a member of Our Future, Our Choice, a group of young people campaigning for a referendum on the final Brexit deal.
More from LabourList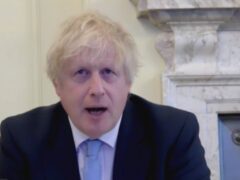 Comment
1. Matt Hancock laughing about failures in the Covid-19 response. On Thursday morning, Hancock laughed aloud when being…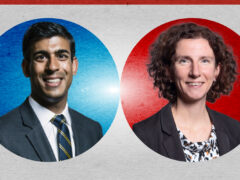 News
Labour has welcomed the changes to coronavirus income support schemes announced today by the Chancellor – but warned…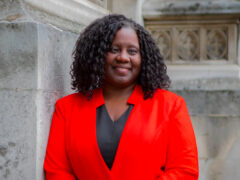 News
Labour has urged the government to take action to stop coronavirus from "turning the clock back" on equal…