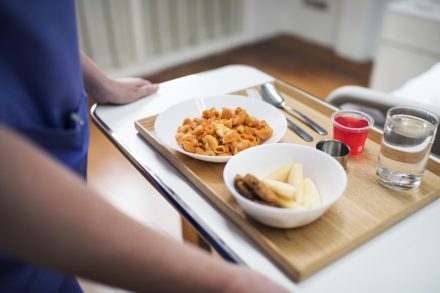 This piece was commissioned by guest editor Jon Ashworth.
An integral part of the patient's care plan is food and drink. Hospital catering is a complex service with so many different dietary, lifestyle and cultural requirements, not to mention choice that must be provided, offering a minimum of 3 meals and 7 drinks per day (not including water).
Caterers across the NHS do great work 365 days a year, all with the mantra of 'food is the best form of medicine' at the core of that they do. When you are a patient in our NHS, the focus is not always on healthy eating but on 'eating for good health' – with rising obesity and malnutrition, as well the risk of dehydration, everything can impact on the patient recuperation in hospital. The importance of high quality, nutritionally balanced food that can aid a speedy recovery and help reduce readmission rates by ensuring that patients do not leave hospital malnourished is never more important in the 70 years of the NHS than it is today.
In 2014 the Department of Health introduced the hospital food plan: "Food is a critical part of a patient's hospital experience. It needs to be nutritious, appetising and accessible to patients, their visitors and NHS staff. It should meet social and cultural expectations and be packaged and presented so that people can eat and enjoy it. Food must also be clinically appropriate and everyone who needs more help to eat and drink should get it. When a patient is malnourished, it makes recovery more difficult, increases length of stay and can lead to complications such as pressure sores and infections." (NHS in England Food Standards Report, August 2014)
But with the funding issues in the NHS driven by austerity, budgets are always being reviewed and cost improvement programmes (CIP) applied, it is often the facilities budgets – such as catering – that are hit hardest. At a time when food is integral, we are being asked to do more for less.
We have and will continue to campaign for:
Food budgets to be ring fenced against CIPs

Minimum food spends across the NHS (based on the system trusts use to deliver the catering service)

Food to become an integral part of the patient's care plan

Hospital food plan recommendations to be mandatory (for all trusts) and independently audited (note, we are not asking for targets)

Patient-led assessments of the care environment (PLACE) to be mandatory for all NHS trusts
To deliver the best service we can, we recognise that caterers need the support and involvement of all teams, i.e. nurses and dietitians. Many trusts have taken our campaign, Power of Three, on board and we're seeing great results. These changes enhance the patients' environment and care, from menus specific to patient groups (e.g. dementia sufferers) to the development of the NHS water jug (yes, I know – but in 2015 it was the first NHS water jug 'for patients by patients').
We can do all the above but it's at a ward level that our service is most critical. We have to ensure that the last nine yards of service is achieved at all mealtimes and beverage rounds. Our teams must:
Be trained in:

Communication skills

Food presentation

Waste control

Basic dietary requirements

Allergens

Have the right equipment, e.g.:

Serving utensils

Crockery

Cutlery  

Be an integral part of the ward team, working to:

Reduce malnutrition

Take patient meal choices

At the end of the meal, interact with nurses if patients have not eaten all or left their meals

Ask the patients, did you enjoy that?
We must put the focus on meal times matter. That means patients are ready for meals and drinks, social dining in ward areas is encouraged and support is offered to relatives who want to help their loved ones eat.
Our main aim is for all our teams to know and understand that what they do on a daily basis is integral to patient care and wellbeing. Without them, the NHS would not function.
Andy Jones is chair of PS100 and former chair of the Hospital Caterers Association.
More from LabourList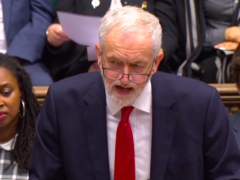 News
Jeremy Corbyn has invited other party leaders and senior backbenchers from across parliament to meet Tuesday, August 27th…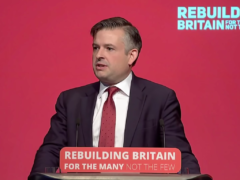 News
Jonathan Ashworth has called on Health Secretary Matt Hancock to stop silencing NHS staff, following a report that…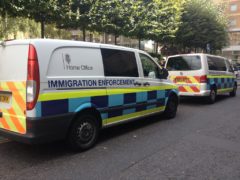 Comment
In May, immigration enforcement officers arrived at the Circus Street development in central Brighton. They were there to…