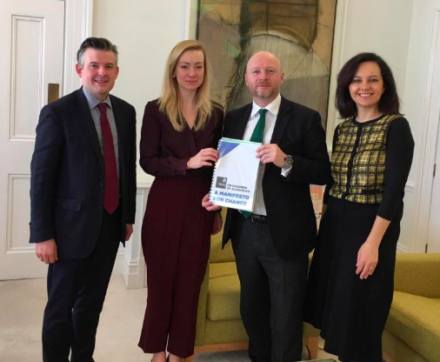 This piece was commissioned by guest editor Jon Ashworth.
Since 2015, an unprecedented leap forward has been made for children of alcoholics in the UK. Following a momentous campaign led by Liam Byrne, Caroline Flint and Jonathan Ashworth, the government has recently devoted £6m to put in place a strategy to help children of alcohol-dependent parents. It is the first strategy of its kind in the world.
I am the director of communications for a small charity called Nacoa, which provides information advice and support for everyone in the UK affected by their parent's drinking. Established in 1990, we provide a free national helpline and raise the profile of these vulnerable people in the public consciousness. Working alongside MPs, I have seen in three short years a profound shift in how this issue is addressed in parliament and beyond.
One in five children in the UK grow up in a household where a parent drinks too much. Of those, around one million live with one or more parents who are 'dependent' on alcohol. While these children know their parents love them, addiction consumes their mum or dad and forces their offspring to face a farrago of adverse childhood experiences.
Children and young people get in touch with the Nacoa helpline reporting having to "lock ourselves in mum's bedroom because he was drunk and angry". They wonder "what a 'normal' family life would be like, without my father reaching for his first drink of the day at 7am". Getting home from school and hearing the clink of bottles in carrier bags, one caller recalled feeling "sick, knowing what was going to happen next. After she had drank some wine she would get angry, I would try and be good and make her happy again."
These young people grow up experiencing domestic violence, a lack of money, unpredictable behaviour, guessing at normality, feelings of shame and silently withdraw into feelings of anxiety or depression. Unsurprisingly, they are acutely more likely themselves to develop a drug or alcohol problem, be in trouble with the police, develop an eating disorder, consider suicide, struggle at school or be diagnosed with a depressive illness.
That this issue has been hidden and ignored for generations is nothing short of a scandal. Alcohol harm strategies have come and gone, and rarely have children affected been proffered a mention yet alone a strategy to help. Meanwhile, Nacoa has operated quietly in the margins, struggling to make ends meet, responding to tens of thousands of requests for help every single year.
All this changed in 2015 when Liam Byrne walked in to the Nacoa offices. Together, we planned an all-party parliamentary group (APPG) on Children of Alcoholics, whose 'Manifesto for Change' was published in 2016. Its launch prompted surprising and unprecedented media support, spanning the political spectrum.
High-profile Nacoa supporters joined the campaign: the Archbishop of Canterbury Justin Welby talked about his own childhood and missing "the company of others who understood the issue"; Hollywood actor Geraldine James bravely spoke about caring for her younger siblings when her mother was drinking: "I couldn't tell anyone 'It's Christmas Day. Mummy's in bed and no one's cooked us dinner'".
Most important was the triumvirate of voices from Liam Byrne, Caroline Flint, and Jonathan Ashworth, who all broke the deafening silence in Parliament by relating their own experiences as children of alcohol-dependents. Byrne touchingly spoke about how his father inspired him to be "idealistic" and join the Labour Party, but suffered with crippling alcoholism. During episodes of his father's hazardous drinking, Byrne recalled trying to make himself "invisible – because you just want to disappear from the embarrassment. The chronic insecurity."
In a pivotal Westminster Hall debate on alcohol harm, Shadow Health Secretary Jonathan Ashworth stood up and created a shockwave in parliament. He went off script and spoke of growing up with a father whose chronic drink problem eventually killed him, and said that "dealing with my dad's alcoholism coloured my upbringing and my life". The gravity of the speech brought the issue to the attention of the then Public Health Minister, Nicola Blackwood, who tearfully promised to work with the APPG to "tackle this national injustice".
Plans for the new fund for children of alcohol dependants are now underway. This is a major victory for everyone involved or affected. But, for our callers, the most important part of this campaign is, by far, hearing their shared experiences represented and taken seriously in parliament and the media. It let them know that they are not alone, and that, together, we can diminish the stigma of speaking out and stop the cycle of addiction cascading through the ages.
Piers Henriques is the director of communications for Nacoa UK.
More from LabourList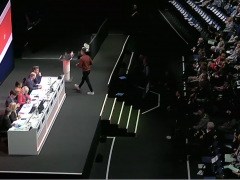 News
Labour passed a number of constitutional amendments, known as rule changes, at its party conference this year. We…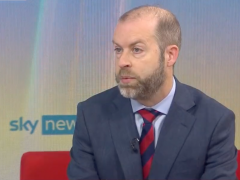 Video
Jonathan Reynolds has denounced the government's economic policy as "unsustainable, dangerous, reckless and a gamble with people's futures"…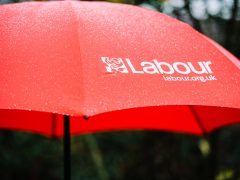 Daily email
YouGov published explosive findings last night. According to the pollster, Labour has a 33-point lead over the Conservatives – which…