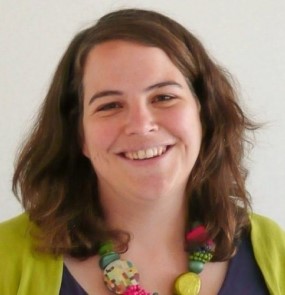 Theresa May's government has made it to recess – just. The Prime Minister hoped she could send MPs home earlier than the usual, prompting speculations about a potential leadership challenge. But before breaking off for the summer, the Tory government gave us some food for thought when new Brexit Secretary Dominic Raab admitted that steps need to be taken to ensure we have "adequate food" supplies in case of a no deal.
This was followed by the new Health Secretary's comments on the same matter: he said the government is making plans to stockpile vital blood products and medicines. Even they know we would be heading for a complete dystopian disaster if they fail to negotiate a good deal with the European Union, so why can't Theresa May's government accept that the only way to avoid this is by keeping membership of the single market and the customs union?
Theresa May said the move was an effort to reassure British people that their government is prepared for whatever may come, when what they should be doing is putting all of that effort into making sure there is absolutely no risk that Brexit could ever lead to this future for which no one voted.
Leavers branded the Tory government's admissions as 'Project Fear' when actually this is just the harsh reality of a no deal Brexit. When the British electorate headed to their nearest polling stations on the 23rd of June 2016, just over half of them voted to leave the EU based on claims that implied a brighter future and a more prosperous economy for our country. Fast forward to present day and this government isn't even capable of keeping the status quo.
Just before heading off for the summer, Theresa May rearranged the chess pieces and stripped DExEU of negotiating powers by taking the task up herself. This was merely two weeks after appointing a new Brexit Secretary following David Davis' resignation and there is no doubt that this is now a redundant department. Hardly the strong and stable government promised when the negotiations first started.
But it will be interesting to see if with this move there will be a change in tone during the next phase of Brexit talks. September will bring about the ultimate crunch point for negotiating a good deal and this time it will only be Theresa May at the helm of her sinking ship that is now more divided than ever. And as we all know it's not the first time a Conservative government threw itself in disarray over the issue of our membership of the EU. In 1990, it ended with a notorious resignation.
When you start a new job, even if you were the preferred candidate you still have to prove yourself in the role and pass a probation period at the end of which your performance and attitude make your case. Has the Tory government passed its probation period on Brexit? Is this how British people envisaged Brexit to unfold? Has it ever crossed anyone's mind that we would be talking about doomsday scenarios just weeks away from formalising our Withdrawal Agreement?
Theresa May had two years at her disposal to get her house in order, with close to no progress at all. When the new parliamentary session starts in September we should have a better understanding of the deal this government is capable of securing for our country. We should also have the final say on it.
Jude Kirton-Darling is MEP for the North East England region.
More from LabourList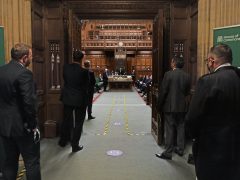 News
Tory MPs abstained on a motion put forward by Labour today against government plans that the opposition party…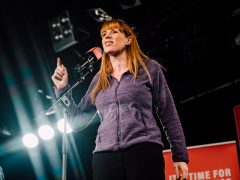 News
Angela Rayner has demanded that the Conservative Party apologise after Labour's lawyers wrote to the director of public…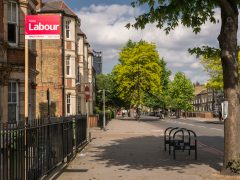 Comment
Labour is meant to be the party of the people. Rather than relying on a favourable hearing in…