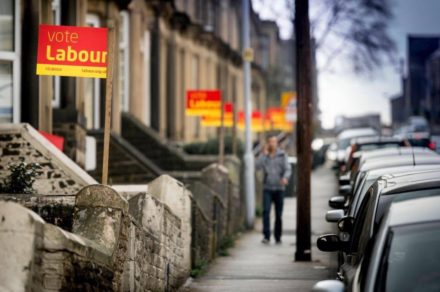 Jeremy Corbyn's Labour Party has taken a four-point lead as Tory voters switch to UKIP, according to the latest Opinium/Observer poll.
Conservative – 36% (-6)
Labour – 40% (-)
Lib Dem – 8% (+1)
UKIP – 8% (+5)
Although UKIP is widely thought to have been in turmoil since the UK voted to leave the EU in 2016 and Nigel Farage quit as party leader, the party's support is now level with Vince Cable's Liberal Democrats. Over the last two years, UKIP has seen two leaders resign, one after 18 days; one leader forced out; its only MP leave the party; MEPs leave the party; hundreds of council seats lost; and a mass resignation when the party's ruling body delivered a vote of no confidence in then-leader Henry Bolton. Local elections in May saw a net loss of 123 UKIP seats. But it's possible that these developments haven't been noticed by some Leave Conservative voters, who now appear to be switching to UKIP.
The Opinium research was conducted between 10th and 13th July, after the government's Brexit negotiation position was agreed by cabinet at Chequers and the outlines were disclosed to the public. It also followed the resignations of David Davis and Boris Johnson. As Theresa May made clear on The Andrew Marr Show today, the Chequers plan was developed after the EU confirmed that parts of her approach set out in the Mansion House speech were non-negotiable. The new proposal is therefore a 'softer' version.
However, Keir Starmer has said the Chequers deal is still not good enough and fails his six tests. The implication is that May's offering must be a 'softer' Brexit that would entail an even closer relationship with the EU. So far, it doesn't seem as if the voting preferences of Labour Leavers have shifted away from Labour. That would suggest Labour's ambiguity on Brexit – deputy leader Tom Watson told Sky's Sophy Ridge this morning that they had not yet decided a voting position on the Chequers deal, and senior figures have declined to either endorse or rule out a 'people's vote' –  is a key factor in the party's stable poll ratings.
Reacting to the polling research results, Tory MPs inclined towards a 'harder' Brexit – including Steve Baker and Marcus Fysh – have tweeted a new hashtag: "#ChequersMeansCorbyn". The backlash comes as the Mail on Sunday splashes on 'Theresa May: Back Me Or There'll Be No Brexit'. But the Sunday Times' Tim Shipman reports that Tory whips threatened to withhold campaign funding from Brexiteer Simon Clarke, who last year won the marginal seat of Middlesbrough South for the first time. Such stories will undoubtedly fuel anger amongst Brexiteers in the Conservative Party. Combined with the latest polls, it may be that cabinet ministers such as Penny Mordaunt and Esther McVey are further encouraged by colleagues to consider stepping down.
The Chequers agreement appears to have united both Brexiteers and Remainers from all parties against the Prime Minister, and it looks more likely than ever that the deal brought by May to the Commons later this year will be voted down by MPs. If she is then forced to step down, Opinium research shows the British public would be in favour – by 66% to 34% – of a general election.
More from LabourList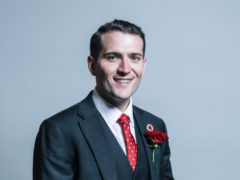 Comment
In the days after the 2016 vote, it was already clear that there was little agreement on how…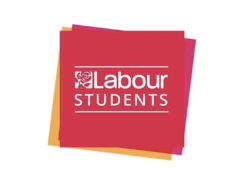 Comment
Growing up and seeing the devastation that Tory austerity was causing my community, I knew that I wanted…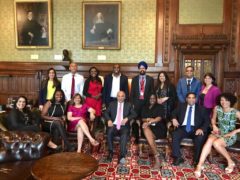 Comment
Growing up in Vauxhall, it was important to have role models that I could look up to and…