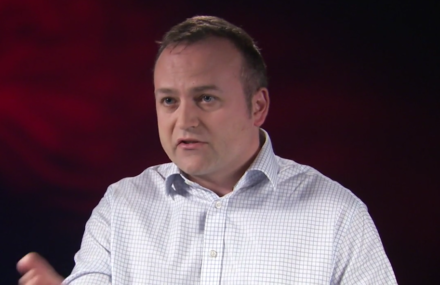 Over the last two years, two distinct faces of Momentum have emerged. One is the firebrand, activist organisation seeking to engage new members better within the Labour Party. The other is the private company, dictating to its club membership and ignoring the bullying and antisemitism within its own ranks.
The first is an addition to the Labour movement. I have been pleased and proud to campaign alongside some Momentum members in my own constituency and elsewhere to support Labour candidates in elections. Two of the council candidates in my own constituency were Momentum members and threw themselves into campaigning, working alongside other Labour members collegiately. New activism focused on the practical tasks of campaigning is very welcome.
But the second is a drag on Labour's chances of making gains. It is as offensive to existing members as it is to the broader electorate and engages in both on and offline abuse, mostly targeted at elected Labour representatives rather than our political opponents. Momentum branding has been used to support people thrown out of Labour, including hosting events for those expelled for antisemitism. In a recent incident in my own constituency, a Momentum member physically assaulted another Labour member at a CLP social. The vast majority of Labour members are appalled at such behaviour, as I'm sure are the majority of Momentum members. We all recognise this behaviour taints our whole movement and must not go unchecked.
Momentum was created to engage members to back what was generally seen to be a more idealistic candidate in 2015. Momentum claims to be a 'people-powered grassroots movement' but it was established as a private limited company with one owner: the millionaire Jon Lansman. Momentum lectures Labour on opening up and being more democratic whilst running very autocratic systems more akin to a privately-owned club.
Momentum was supposed to help better engage young people. But there is very little accountability and there seems little genuine say for ordinary Momentum members over how candidates or slates are chosen for Labour's internal elections. Perhaps the disgraced Peter Willsman might not have been supported for the NEC if there had been a more open selection with members being having a vote. Many young members share other Labour members' horror at the recording of Willsman at the NEC meeting lambasting Jewish "Trump fanatics" – but he was still put on the Momentum-backed slate.  
Momentum promised to engage members in policy direction, yet debates and efforts seem more focused on internal party structures and control than on the policies millions of people need from a future Labour government. And Momentum were part of the cabal who prevented members having a say over Brexit at conference last year, and their rules are changed by diktat rather than in consultation with members.
Finally, on the face of it, Momentum claims to be only open to Labour members. But its second face is the assortment of those expelled from the party who hide in its ranks alongside those with longstanding memberships of other parties who have not just stood against Labour, but do not share our fundamental aims of government by peaceful means. Momentum sadly do not enforce their rules about Labour membership. Until they do, this situation will not change. It leaves many genuine Labour members unaware that they are sitting amongst people opposed to a Labour government, unable to demonstrate they share our values or expelled from our Party, but still trying to influence Labour policy and selections.
That the Labour Party has more than ten times the membership of Momentum is reassuring in these circumstances, but Momentum must act to prevent this private company – and the dodgy company it chooses to keep – from sabotaging Labour's electoral chances.
Neil Coyle is MP for Bermondsey and Old Southwark.
More from LabourList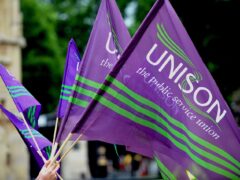 News
Labour MPs have paid tribute to UNISON leader Dave Prentis – who today announced that he would be stepping…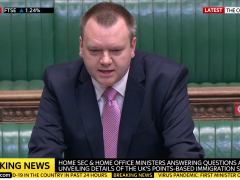 Video
Labour's Nick Thomas-Symonds has reminded the Home Secretary how "important and skilled" care workers are, inviting her to…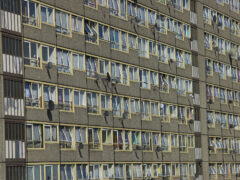 Comment
For most of the lockdown, we have been told to 'stay at home' – but what if you…