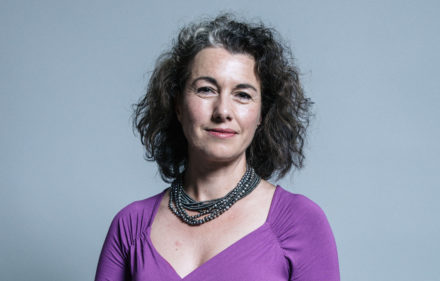 This piece was commissioned by LabourList's regular editor.
Today I am leading a debate in parliament on tackling the demand for commercial sexual exploitation. I will be arguing that the government should urgently extend the existing legislation against paying for sex in a public place to make it a criminal offence in all locations. At the same time, it is vital that people exploited through prostitution are not criminalised, but are instead supported to exit and access the services they need. As such, penalties for loitering and soliciting should be removed from the statute book.
We need to change how we think about prostitution. Let's confront the fact that when we talk about prostitution, the term 'free choice' rarely, if ever, accurately describes a person's path into the sex trade. Sometimes we are talking about girls who have not escaped their early life trauma: perhaps in and out of foster care; maybe groomed under the influence of drugs in their early teens; some who have been repeatedly raped and sexually assaulted throughout their lives. In my constituency, Rotherham, we have repeatedly seen girls groomed into sexual exploitation and unable to escape after their 18th birthday. For them, nothing changes at 18 so why, at this point, does society suddenly view them as consenting adults making a 'choice' about selling sex? It's time to join the dots and recognise the clear links between child abuse, coercive control, trafficking, modern slavery and prostitution.
To those who argue that 'sex workers' should be given the same rights and protections as any workers, I say that prostitution is a form of violence against women and girls. When a person, almost always a man, pays for sex they are using their financial power to exploit the seller, usually women and girls. Let there be no doubt: paying someone to perform sex acts on you is abuse. Just as exchanging accommodation, employment, services or other goods in return for sex acts is sexual abuse. Women who are exploited through prostitution should be decriminalised and have access to the support and exiting services but pimps, brothel-owners and third party profiteers should never be legalised. They are exploiters.
To those who argue that 'sex work' is an austerity issue, they are missing the broader picture. No woman should be forced to sell access to their body so that they can put food on the table. Let's not normalise prostitution by excusing it with austerity. We should tackle demand by criminalising paying for sex, and we should also be supporting vulnerable women and girls to get access to the skills, jobs, housing, benefits and support they need to survive and flourish. It is simply wrong to argue that we cannot achieve both.
We urgently need to end this demand by adopting the Nordic Model or Sex Buyer Law. The law has so far been adopted by Sweden, Norway, France, the Republic of Ireland and Northern Ireland – so it is already in operation on UK soil. We now need to extend this legislation to the rest of the UK. In Sweden, the first country to adopt an end demand approach, the most recent study conducted on prevalence rates of men who pay for sex found that 0.8% of men in Sweden had paid for sex in the previous 12 months – the smallest proportion recorded in two decades and the lowest level in Europe. Crucially, public attitudes have changed. In 1996, 45% of women and 20% of men in Sweden supported criminalising paying for sex. By 2008, support for this legal principle had risen to 79% among women and 60% among men. That is the point of the law – it changes attitudes and prevents commercial sexual exploitation happening in the first place.
Some have argued that full decriminalisation of the sex trade would make women safer, but this is not true. Making pimping and brothel-keeping legal legitimises and facilitates sexual exploitation, something that can never be made 'safe'. Legalising third party profiteering has been a disaster in countries that have tried it. Germany is now home to a chain of 'mega-brothels' – multi-story brothels in which dozens of women are exploited, and in the Netherlands researchers found that sex trafficking "thrives" in the legalised sector. Evidence from Sweden – where they have criminalised paying for sex and decriminalised selling sex – is that its laws reduces demand and makes countries more hostile destinations for traffickers.
It is time for the government to act to stop the exploitation of women and girls. We have a duty to act, not look away. Being abused is not a choice, but our seeming indifference to it is.
Sarah Champion is MP for Rotherham.
More from LabourList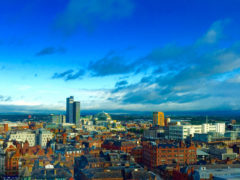 Comment
Demand for cycling and active travel is booming across the UK. A trend that developed during the pandemic…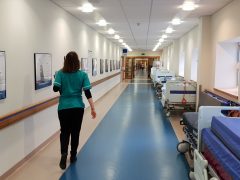 Comment
As a nation, we're getting sick in all kinds of ways. Life expectancy gains have stalled, people are…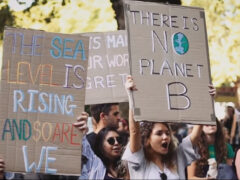 Comment
A few weeks ago, as local election results poured in, Keir Starmer claimed that "we are on course…