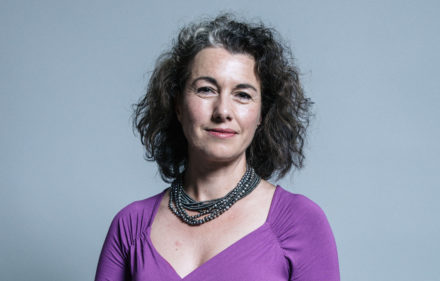 We should welcome the publication of the government's draft guidelines for relationships and sex education. I am particularly pleased to see the guidance includes so many of the provisions that I have campaigned for in recent years. The new guidance is grounded in keeping children safe from harm and specifically describes education to recognise grooming, sexual exploitation and domestic abuse. It rightly highlights the key role that schools and teachers have in recognising and responding to abuse.
My research with teachers, children's charities, academics, parents and survivors of childhood abuse, emphatically found that the inclusion of relationships education from primary school age would make the biggest difference to prevent child abuse. Key values such as how to treat others with kindness and what healthy friendships look like are crucial to giving children a firm foundation in life.
Education on how to stay safe online is a crucial step. In the UK the advent of the internet has brought new risks to our children. Children expect to communicate with others on social media from an increasingly early age. I welcome the specific provision for primary school children to learn about online safety, what sharing pictures means and how to critically consider friendships with people they have met online. A 2018 NSPCC report found that one in four children have been contacted by an unknown adult online, we must give them the skills to manage the risk.
I am pleased to see that the guidance is LGBT inclusive. It is vital that all children feel that the new relationships and sex education guidance is relevant to them. There are, however, some areas where the detail on LGBT provision is light. The guidance states that "schools are free to determine how they address LGBT specific content, but the Department recommends that it is integral throughout". Schools should not be able to use this as an opportunity to dilute content. Children in primary schools will be taught to respect families that look different from their own, and it is important that, in practice, this specifically includes children with same-sex parents. The guidance stipulates that there should be "an opportunity to explore the features of same-sex relationships". This is welcome, but schools must also deliver age-appropriate LGBT sex education, and safe sex education must specifically touch on LGBT sex.
There are three important areas of clarity required as the guidance undergoes consultation:
Firstly, the guidance should be used as an opportunity to challenge the gender stereotypes that children experience from a very young age. This is important to allow young people's identities to flourish independently of expectations, and to foster a society more equal and less misogynistic.
Secondly, it is positive that the government have included provision for children to receive sex education three terms before their sixteenth birthday even if it is against the wishes of their parents. However, there are questions about how this works in practice. If a child decides to receive sex education, will their parents be notified? Or will parents be able to find out if their child has received sex education by calling the school? If so, the 'opt-in' is essentially defunct, as many children will be too fearful about risking their parents' disapproval, even if they feel they need to receive the education. The only way this provision can work is for children to be able to receive sex education confidentially. The Department for Education should commit to undertake a study of how many secondary school pupils, and their parents, are opting out of sex education, in order to understand its effectiveness.
The third area where the new guidance must be clear is on funding for training and resources for teachers and providers of the new sex and relationships education programme. For some, memories of the scant sex education we remember from school is of squirming teachers wrestling with the awkward content, for others, there is nothing to remember at all. For this reason, it is so important that those who are expected to deliver the new provision are able to receive support so that the content is delivered in a relevant, accessible and even entertaining way to young people.
If relationships and sex education is done properly, young people are desperately eager to hear the facts about the things they are talking about in the playground and on social media. That is, for example, when and how to say 'no'; how to keep private pictures from being shared on social media; how to explore sexual identity in a safe way.
The publication of this updated guidance is a major achievement for all who have campaigned for it. Most importantly, it will support children to have healthier, happier lives. I commend the government on working in such a collaborative way to date, and ask them to continue the spirit of cooperation by adopting my recommendations in full.
Sarah Champion is MP for Rotherham.
For more information about her Dare2Care campaign on safeguarding children go to www.dare2care.org.uk.
More from LabourList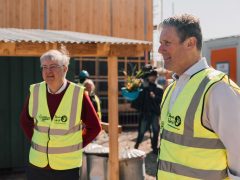 News
Mark Drakeford, the Labour leader in Wales and First Minister of Wales, has called for internal party reforms…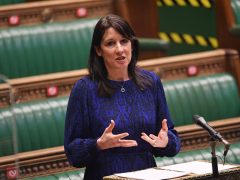 Comment
Rachel Reeves put some more flesh on the bones of Labour's economic policies today. While we await Boris…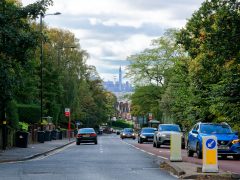 News
Labour has set out its selection timetable for choosing a new parliamentary candidate in Birmingham Erdington ahead of…