This piece was commissioned by guest editor Jon Ashworth.
The next general election will focus on the increasing inequalities in our society. It will be vital for the Labour government to use all policy and practice to reduce them, and – as the major institution in our society – the NHS is well-placed to play a big role in this task. We are fortunate to have a couple of NHS policies and practice that we know can work to reduce inequalities.
Whilst there are many social and economic factors that lead to the poor in England dying much younger than the better off, we know the NHS can play a massive part in tackling this inequality. Over 13 years Labour governments stuck to the health inequalities strategy, a cross government plan implemented between 1997 and 2010 to reduce health inequalities in England. It was only when the coalition came to power that government lost focus on this policy, and normal times resumed.
A recent study gave us hard evidence that with strong focus and consistency, we can reduce the gap in life expectancy between the better off and the poor that has been growing for most of the last 50 years. The research concludes: "The English health inequalities strategy was associated with a decline in geographical inequalities in life expectancy, reversing a previously increasing trend. Since the strategy ended, inequalities have started to increase again. The strategy may have reduced geographical health inequalities in life expectancy, and future approaches should learn from this experience."
Pragmatic focused intervention works, and targeted medicine can help poorer people live longer. We know we can find people who are likely to die in their 50s, then help them survive and thrive for a further 15-20 years. There were four issues that the whole NHS knew would work to achieve this:
Support for people to give up smoking

Control of blood pressure

Control of cholesterol

Interventions to reduce infant mortality
We know that poorer people are more likely to smoke, have high blood pressure and cholesterol, and we know poorer pregnant women 'present' to the NHS later with their births. Tackle those issues and we know people – and their babies – live longer.
To increase life expectancy amongst poorer people we needed an active NHS that found people with the above characteristics and helped them change their behaviour and their vital signs. People need help to change their lives and this policy gave them that assistance.
In another policy area, we know that a proportion of our young children are not ready when they first go to school. We also know that these inequalities start way beyond their entry to school – in fact, they start before birth. Labour's family nurse partnership (FNP) brought into the NHS in 2007 ensured that there were dedicated staff that would work with young poorer mothers to-be as early as possible.
We know that smoking during pregnancy is dangerous, but for many women their life circumstances mean having a baby is a time of stress and to give up smoking is very difficult. We also know that early parenting has a big impact on the baby's brain development.
The FNP showed that a lot of support at this early stage can begin to turn around what appears to be inevitable inequalities. So far 0ver the last decade, 30,000 babies have been helped A Labour government policy that expanded this nurse support to all less well-off mothers to-be would transform the future of tens of thousands of our citizens.
At the beginning and towards the end of life we know that the NHS can confront and reduce growing inequalities. We know that – even on the most entrenched inequalities – focused and determined policy and politics works. Time to do it.
Paul Corrigan was a special adviser to Alan Milburn, John Reid and Tony Blair. He currently works with the NHS to help implement new care models.
More from LabourList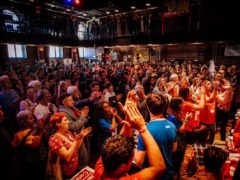 News
Sam Tarry has warned that Keir Starmer is in danger of "driving a wedge" between the party and…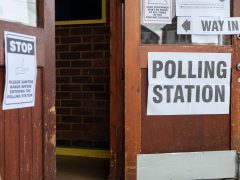 Comment
There are an increasing number of voices on the left and the fringes of British politics advocating for…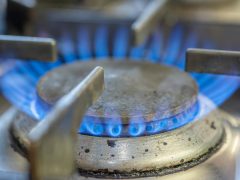 News
The vast majority of the public back Labour's plan to freeze energy bills until April 2023, a poll…